Three months after devastating West Java quake, authorities redesign the area to prepare for future
In Indonesia's Cianjur regency, those living on a previously uncharted fault line were caught by surprise, leading to mass casualties.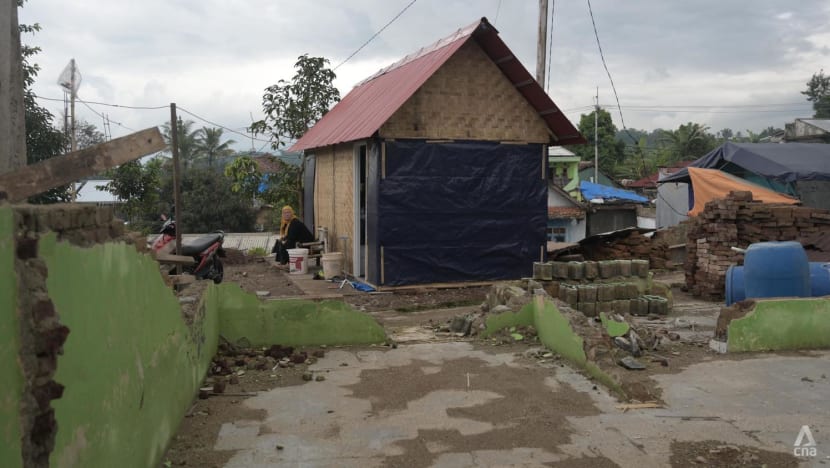 CIANJUR, West Java: Standing on top of a steep slope overlooking a raging river, Nanang Sukmana gazed at the remnants of his earthquake-hit village. The sight gave the 52-year-old school teacher a sense of awe and disbelief.
More than 100 families used to call Cijedil Village home but that changed on Nov 21 last year when a 5.6 magnitude quake hit the regency of Cianjur. The tremor shook the ground so hard it triggered a massive landslide, burying the place Sukmana had known his whole life underneath tonnes of earth and debris.
"This is where my house used to be. Now, there is nothing left," he told CNA, pointing to an empty plot of land with hardly any traces of his two-storey home.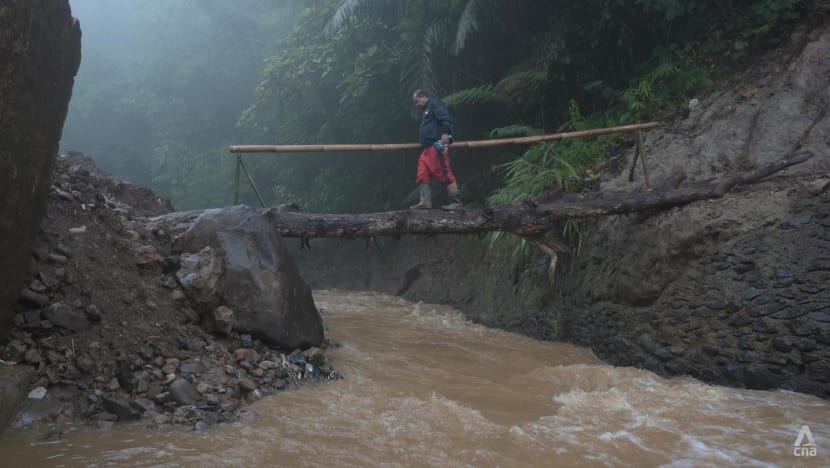 What remained of his home was parts of an exterior wall jutting out from the ground. Its neon blue paint was fading and smeared by the mud, but this was enough to convince Sukmana that his house once stood there.
The rest of the structure, along with virtually every possession he had, was buried beneath the earth as were dozens of other houses in Cijedil.
"Thank God everyone in my house made it out in time," Sukmana said as he glanced at the ravine below where the landslide stopped. Others were not so lucky, he said. Forty-five people were killed in his village alone, including five whose remains were never found.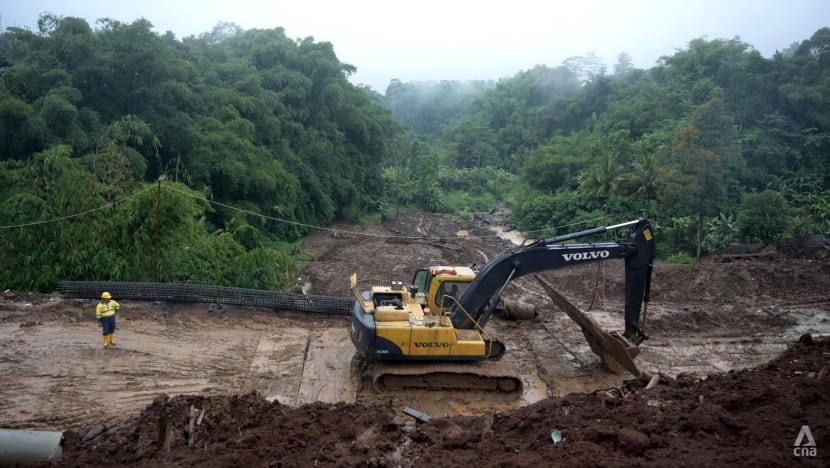 Cijedil is among the dozens of villages in Cianjur impacted by the earthquake.
In total, 603 people were killed in the quake which also damaged more than 53,000 homes, schools, offices and places of worship, according to figures from the regency's Disaster Mitigation Office. This includes 12,000 houses that were either completely levelled to the ground or too badly damaged to be considered safe to live in.
Earthquakes are common in Indonesia, an archipelago that straddles the so-called Pacific Ring of Fire. However, it is rare for a quake with a magnitude of less than six – which scientists classified as "moderate" – to have such a devastating impact.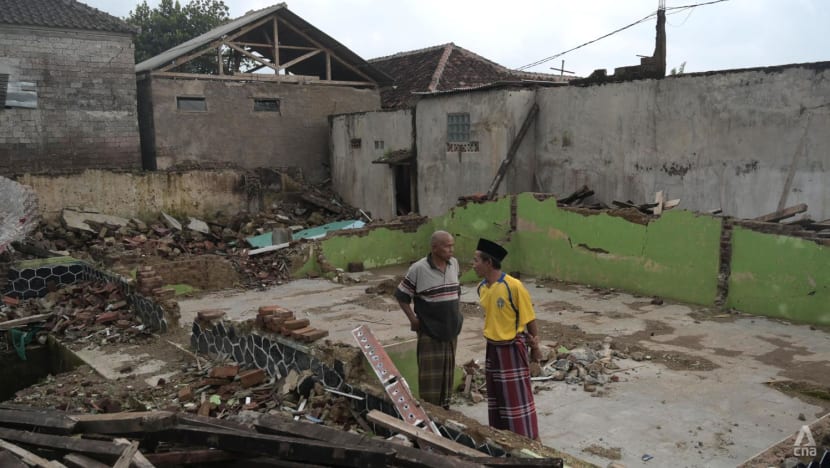 It all boils down to several factors, scientists and officials interviewed by CNA said. For one, the shallow earthquake had an epicentre that was directly on top of densely populated villages.
The other reason: Earthquakes are uncommon in Cianjur, a region located just three hour's drive from Indonesia's capital city Jakarta. This was why many locals did not know what to do in the event of a tremor while their houses were not designed to withstand an earthquake of any size.
Three months after the deadly quake, local authorities are still drawing lessons on how spatial planning could have resulted in the loss of lives while redesigning the area for a safer future.
POORLY CONSTRUCTED HOUSES
Farrizki Astrawinata shook his head in disbelief as he walked through the rubble-strewn alleyways of Cianjur's Benjot village.
As an architect tasked by a charitable organisation with designing temporary housing facilities for Cianjur quake survivors, Astrawinata knows what a well-constructed house should look like. And yet what he saw in some of the houses in the densely populated village was the complete opposite.
"This house doesn't have a single column," he told CNA as he stumbled across a house that was levelled to the ground. Astrawinata was referring to a structural feature meant to keep a building upright, adding that there should be at least six to eight of such columns for a house of that size.
"Look at the quality of this cement mixture," he continued as he picked up a chunk off of a damaged wall and crushed it into coarse dust with his hand.
Supartoyo, a senior researcher for Indonesia's Vulcanology and Geological Disaster Mitigation Centre highlighted that some villages in Cianjur were so densely populated that houses were only connected by narrow labyrinthine alleyways. 
This, he said, was another factor why there were so many deaths for such a moderate earthquake. "The narrow alleyways hindered residents from making a quick escape to safety amid the chaos and devastation caused by the earthquake," the researcher, who like many Indonesians goes by one name, said.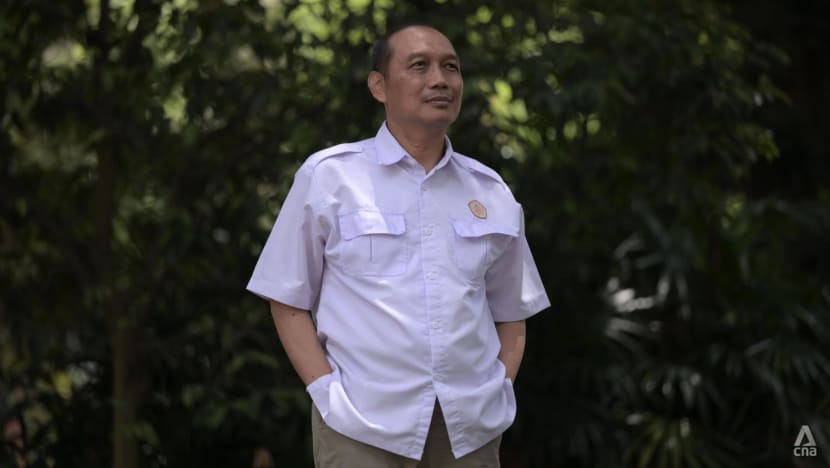 CAUGHT OFF GUARD
Scientists had concluded that a previously uncharted fault line was responsible for the earthquake in Cianjur.
The Cugenang Fault Line – named after the worst affected district and where the epicentre of the November quake is believed to be – could have laid dormant for generations until eventually, everyone was oblivious to its existence, scientists said.
"Everyone (in Cianjur) said that they were unaware that their respective areas are prone to earthquakes," Irwan Meilano, the dean of Bandung Institute of Technology's Faculty of Earth Sciences and Technology told CNA.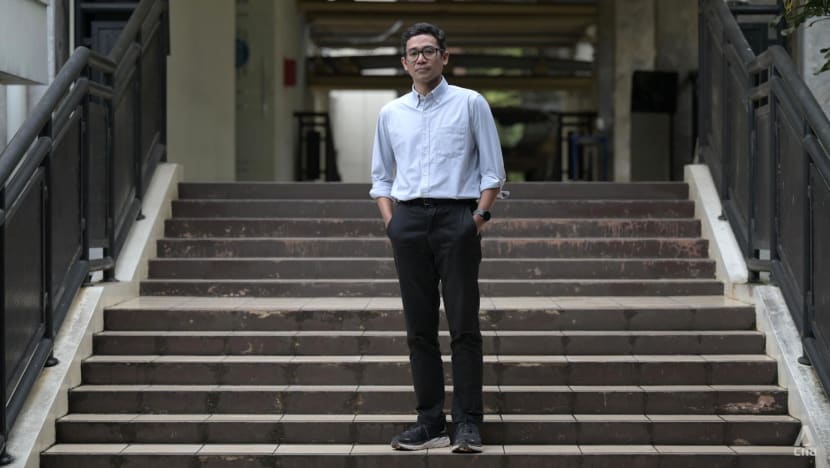 Cianjur regent Herman Suherman admitted that the quake also caught government officials and policymakers by surprise.
"All this time, we focused our disaster mitigation efforts on Mount Gede (a volcano north of Cianjur) and South Cianjur which is prone to tsunamis. But God has other plans. (A quake) appeared on the Cugenang Fault Line, which according to scientists is a new discovery," the regent told CNA.
This meant that building quake-resistant infrastructure came as an afterthought to everyone in Cianjur, including policymakers. Therefore, the earthquake not only devastated people's houses but also destroyed bridges and damaged government offices.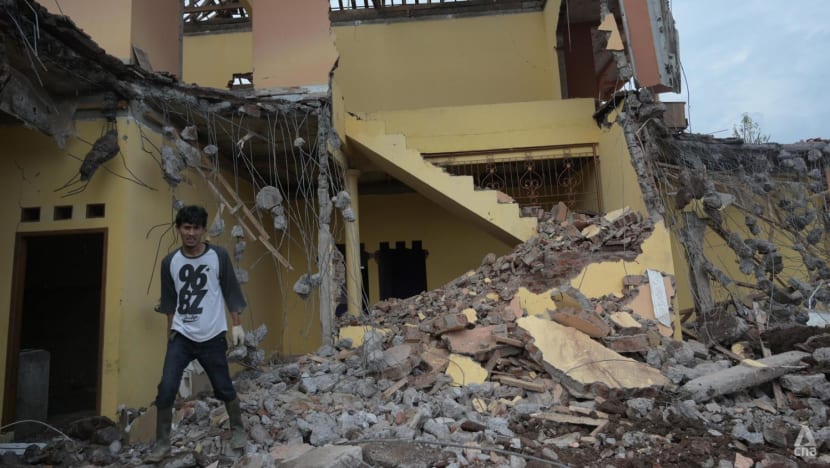 Ridwan Kamil, the governor of West Java province, where Cianjur is located, said the November earthquake serves as a wake-up call.
"Such massive devastation made people realise that we cannot build a structure without science. (The structure) must be truly quakeproof," he told CNA.
The governor said the regency will tighten building regulations to ensure that every structure in Cianjur is built to be quake-resistant as well as provide cash stimulus to affected residents and incentivising them to rebuild their houses using quake-resistant materials and design.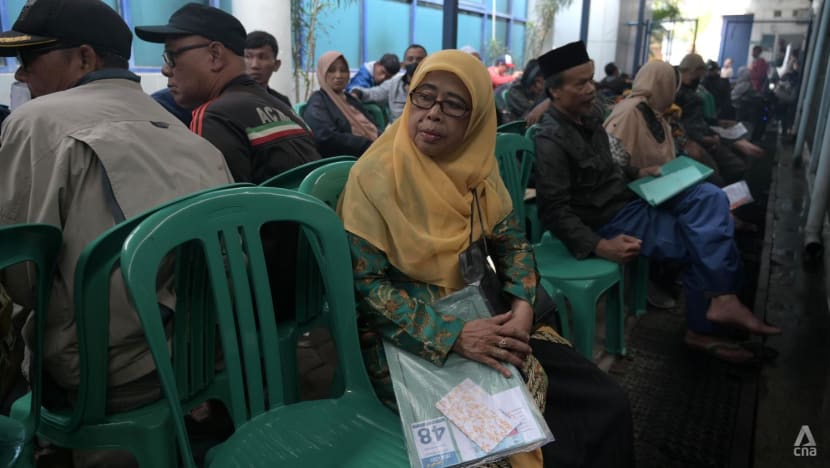 Cianjur regent, Suherman said the government is also devising a campaign to raise awareness about the risk of another earthquake.
"With Cianjur proven to be quake-prone, we have to conduct a massive education campaign for adults and even children. We plan on having schools teach pupils what to do when an earthquake hits Cianjur, so that the people of Cianjur will be ready when a disaster strikes," he said.
SPATIAL PLANNING UNDER REVIEW
Budi Rahayu Toyib, an assistant secretary for the Cianjur government said the regency is planning to ban houses and other structures from being built near the newly discovered fault line.
"We are revising our spatial planning law and making areas straddling the fault line red zones, which means there must not be any human activities there. People who are now living there will be relocated," the senior Cianjur official told CNA, adding that the government is currently building permanent houses in other parts of the regency for the relocation plan.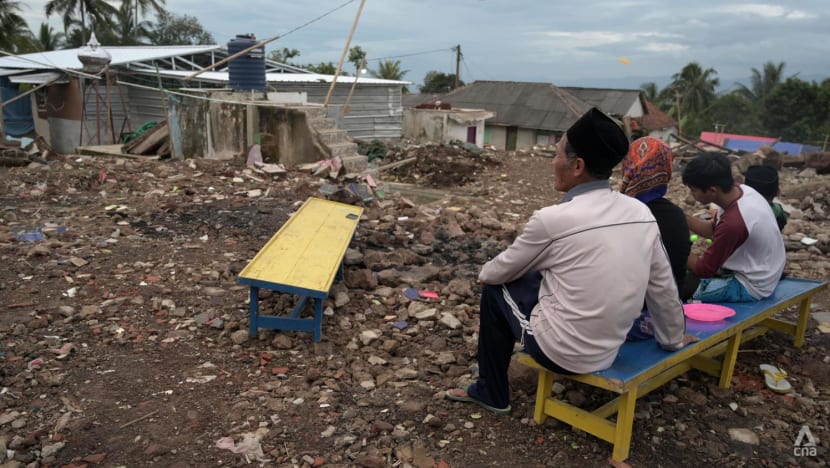 "We will revoke the aid given to them if they rebuild their houses in the red zones. We could even threaten them with civil lawsuit or criminal prosecution for violating our spatial planning law."
The Cianjur government is drafting its new spatial planning law based on findings by the Meteorology and Geophysics Agency. The agency believes that the fault line is around 9km long, from North by Northwest to South by Southeast, cutting through at least nine villages.
Toyib said close to 600 houses will be relocated under the new housing plan.
Umay, a 65-year-old resident of Rawa Cina village, one of the worst impacted areas and classified as a red zone under the new spatial planning law, said people in his neighbourhood are divided over whether to uproot themselves.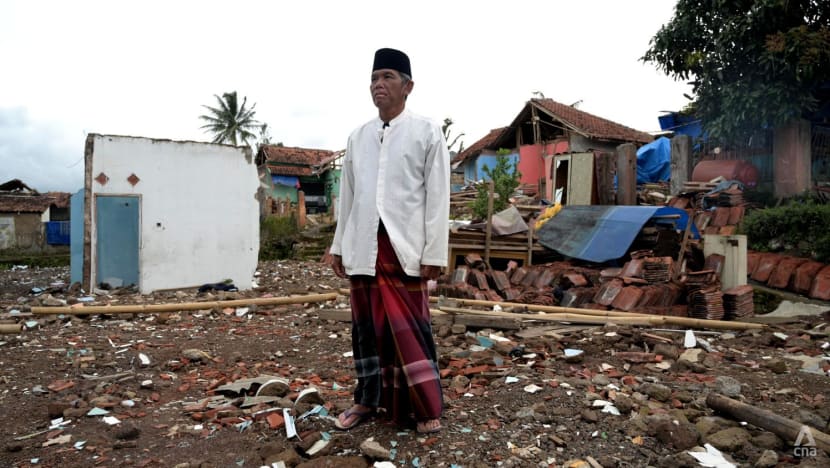 "Those who agree (with the relocation) feel that it is time for a fresh start in a safer place. The people who disagree are the farmers. They have rice fields here and the relocation site is far away from here," Umay, who goes by one name, told CNA.
The government promises that relocated residents will get to keep their properties. "They can only use the land to plant crop trees which will help stabilise the soil and not rice or corn as is the case today," Cianjur assistant secretary Toyib said.
Cijedil resident Sukmana also had mixed feelings about relocating. On one hand, relocating would mean leaving the village where his family has lived for generations and a long commute to get to the elementary school where he teaches.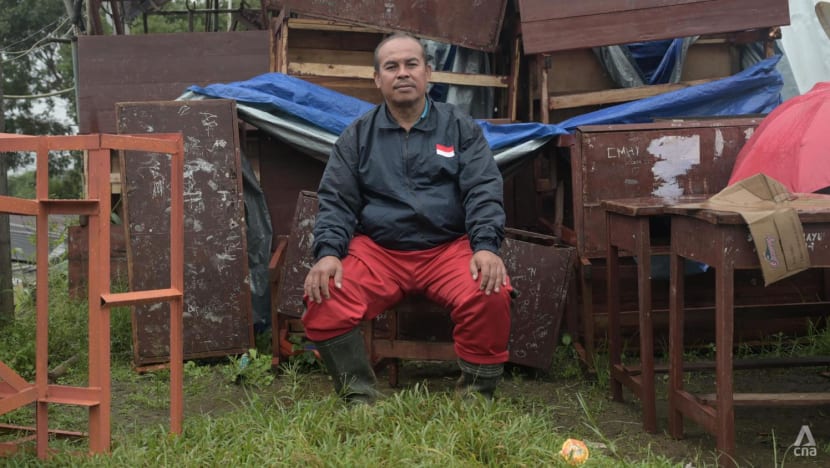 On the other hand, he lost everything he owned. As a result, his family of four has been living in a makeshift shelter made out of bamboo and tarpaulin sheets along with other refugees on a vacant piece of land just metres away from where his village once stood.
Life as a refugee is hard, he said. The cold can be unbearable at night and he fears that his flimsy tent would leak in the rain or topple against strong winds.
"Being so close to the fault line, we can also feel small earthquakes from time to time. If I am relocated at least my family would be in a much safer location," he said.
Read this story in Bahasa Indonesia here.