Indonesia's sex trade 'impossible' to shut down
Indonesia has moved to crack down on prostitution after pledging to shut down all red-light districts by 2019. However, the push is having a limited impact. In the first of a three-part special on the flesh trade, correspondent Pichayada Promchertchoo looks at how the industry continues to flourish.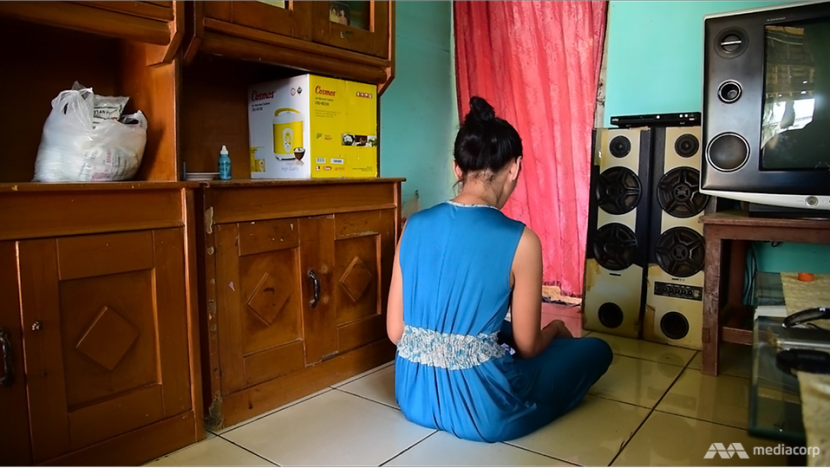 JAKARTA: While prostitution is technically illegal in Indonesia and immoral in the eyes of many of its people, the sex trade continues to flourish, especially in the capital Jakarta.

The city is home to least 11,860 active female prostitutes, based on 2014 data from the Jakarta AIDS Commission. Of these, 3,435 ply their trade in the centre of the capital. The total number in the trade, however, is likely to be much higher, as the data does not currently capture male and transgender sex workers.

As I drive through known red-light areas, the scale of the industry becomes apparent. Sex workers in skimpy outfits are a common sight along some of the city's shadowy streets, as are their pimps and "anjelo", the motorcycle drivers hired to chauffeur prostitutes to and from their appointments. Many groups operate openly in the Kemayoran district, and along Gajah Mada Street in Central Jakarta. In less than an hour, six prostitutes come forward to offer their services.

We slow down and wind down the window. "Rp 400,000, including room." She appears to be in her twenties, and explains that the rate is good for a "short-time" service. A longer session would set us back Rp 1.3 million (US$98).

"If you're okay, let's go," she says. But we drive off instead. 

Prostitution is heavily frowned upon in the Muslim-majority nation, where it is often linked to issues ranging from human trafficking to pornography, money laundering and "crimes against decency". Still, there is no specific law that penalises it, with people only facing legal action when acts are associated with other crimes. The fact that the legal status of prostitution remains a grey area has helped commercial sex to become a big business in cities such as Jakarta and Surabaya.
"If sex workers haven't committed a criminal act, we can't stop them from using public space or hanging around along the roadside at night even though we're sure they are prostitutes," Indonesian National Police spokesman Brigadier-General Agus Rianto explains to me. Eradication efforts, he added, are also hampered by existing regulations in "several areas" where local governments have allowed prostitution to operate. This approach is designed to help local law enforcement officers control and monitor the thriving flesh trade more effectively, given the lack of clear laws to cover prostitution.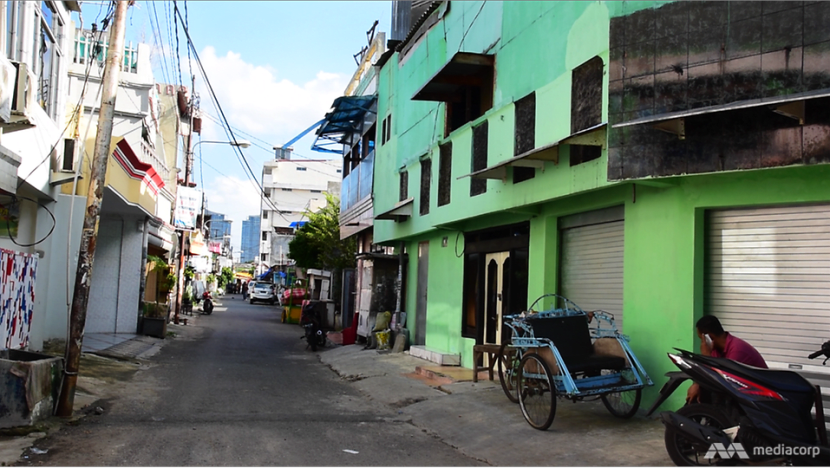 In a bid to stop the flesh trade, Social Affairs Minister Khofifah Indar Parawansa vowed in February that by 2019 Indonesia will be free from prostitution and all the red-light districts in the country will be shut down. There are estimated to be around 100 such districts scattered across the country.

Days after the announcement, Jakarta's oldest red-light district, called Kalijodo, was demolished. But that does not seem to have put the brakes on the sex industry. Many workers from there seem to have just moved, or gone online.

'MY MUM IS A PROSTITUTE AND SO AM I'

As I delve deeper into how the trade continues to thrive, it becomes clear that poverty remains a key driver that leads individuals and even families into prostitution.

A woman who only wanted to be known as Ratu is one of the many "kupu-kupu malam", or night butterflies, who have left poverty in cities like Subang on the northern coast of West Java for brothels in Jakarta, Bandung and other bigger cities. She tells me she was driven to the trade at 17. "My parents' needs weren't met. We weren't able to meet our financial needs. That's why I have to work like this," the mother of one told me. Ratu is now 39, and her daughter Putri, 26, also works as a prostitute. Neither is proud of where they are, but they feel they have no choice.

"Nobody wants to have a mother who works at night or becomes the subject of gossip and an object of ridicule," Putri said flatly. "Perhaps my mum has her own reasons, which I can understand. There are a lot of families like ours and people are used to it."

For Putri, Ratu is more than a mother. "She can be my friend, sister and colleague. Whatever I do, she says nothing. As long as I'm happy, she's fine with anything."
In school, Putri dreamed of becoming a doctor, but soon realised she would not be able to afford it. Her mother could barely pay her school fees, and she says the family constantly faced a chronic shortage of money. Being in the sex trade has helped. Putri claims an income of about Rp 8 million (US$600) every month, compared to the Rp 2.15 million (US$160) minimum wage in her hometown.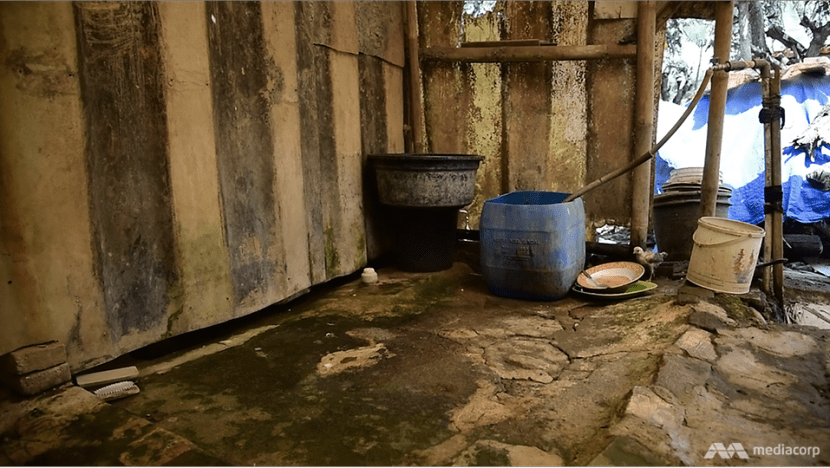 Putri tells me there are other girls who work alongside their mothers. Now a mother herself, Putri hopes against all hope that her daughter won't eventually follow suit. "I really want to see my child become successful and make her mum proud. I don't want her to follow in her mum's or grandma's footsteps," she said.

'IMMATURE PLAN'

With the closure of red-light districts in mind, the Social Affairs Ministry is now looking at ways of helping to support prostitutes who may be affected. Each sex worker who faces eviction is now entitled to close to Rp 5.05 million (US$380) in compensation, which the government hopes will encourage them to return to their hometowns, help with living expenses, or even start a business of their own.

"If they're willing to receive vocational training, we'll provide it as well," Ms Khofifah tells me, adding that the ministry has offered such training to around 600 former prostitutes in four provinces last year. But this may not be enough.

"I agree with closing down the (red light districts), but don't do it without a contingency plan," warned Prof Dr Adrianus Meliala from the Ombudsman of the Republic of Indonesia – an independent state institution investigating alleged mismanagement in public services. Dr Meliala tells me that the state should prepare sex workers for new lives before any eviction, by ensuring that each of them has a job to fall back on, which would allow them to provide for themselves and their family.

DOWN DOLLY LANE

The idea to permanently shut down red-light districts is nothing new in Indonesia. In 2014, close to 1,500 prostitutes in Surabaya faced eviction when Gang Dolly, or Dolly Lane, an infamous network of small alleyways, once hailed as the biggest red-light district in Southeast Asia, was shut.

"In its heyday, Gang Dolly would be very crowded after 10pm, full of taxi cabs, rickshaw drivers and people selling things. It was so busy, but after the closure, the streets have become really quiet," said local resident Sam as he drove through a web of dark lanes, empty karaoke bars and rows of deserted brothels. Their facades still bear large window panes that once allowed customers to view rows of sex workers inside, before making a choice.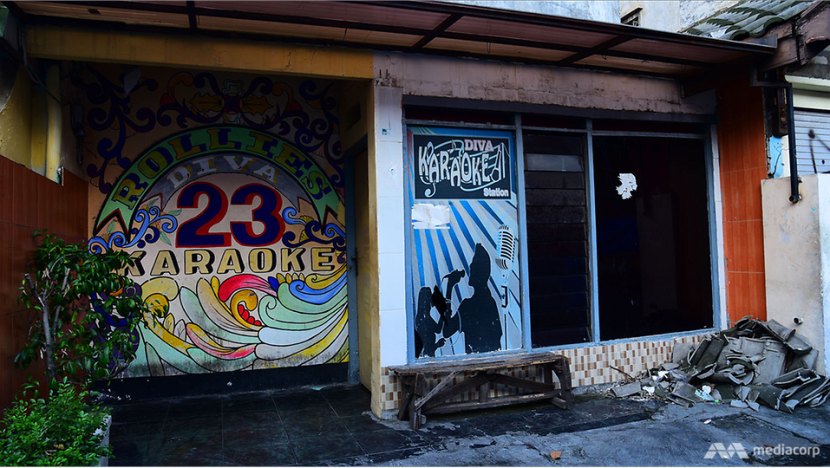 But music has been replaced by an eerie silence. Neon lights have been taken down, and front doors are shut and chained. But Dolly Lane is far from done.

"They're doing it secretly," Sam tells me, as our car slows to a crawl. "They usually ask for our phone number, then make an appointment to meet somewhere else."

Soon enough, two pimps approach, and they show us pictures of different prostitutes on their mobile phones. At the rate of Rp 350,000 (US$26), they offer a prostitute, a room, and delivery of the woman to an agreed location.

And there are other simpler ways around Gang Dolly's closure. Some prostitutes have just moved away, to other remaining red-light districts such as Gang Sadar in Purwokerto, Central Java. A small number are believed to have moved to a nearby area just five minutes' drive away – a large cemetery, spanning 84 acres. At night, the streets surrounding the site are dotted with pimps and customers on motorcycles, while sex workers hide among the tombs as they wait for clients in the dark.
Sam turns away from the cemetery. "Here, it's different from Gang Dolly, where hygiene could be guaranteed", he says. "Not here."

A 'DANGEROUS' MOVE

The migration of prostitution to an underground market has raised concerns among some Indonesian authorities, who now fear the nationwide closure of red-light districts would bring new risks.

"It's dangerous," said Rohana Manggala from the Jakarta AIDS Commission Secretariat. "In Jakarta's slums, for example, people can rent their rooms for only Rp 10,000 per hour. So even students can go there for intercourse very easily," she added.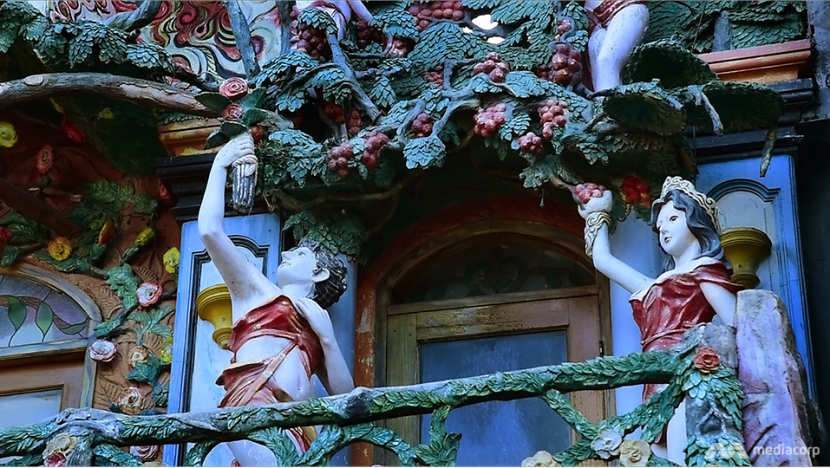 This concern is shared by Dr Meliala, who believes the closure of red-light districts could be premature. "Kalijodo is actually similar to Dolly in terms of how the government has influenced people who live there, who make money there, without thinking where they're going afterwards," he said. "I believe the ladies who worked in Kalijodo are everywhere now, being exposed to HIV/AIDS, criminal threats, as well as extortion from local thugs."
He thinks the assumption that sex workers would return to their hometowns once the red-light districts are closed is wrong. For him, the equation is simple. Their move to become prostitutes had been borne from their desire to escape from poverty in the first place.

"So how come they would suddenly change their mind and go back to the village?"

For now, the national police has pledged its full support for the government's ambitious plans. "We're part of the government. We'll fully support its programme because it is aimed at improving the welfare of people," police spokesman Brigadier-General Agus Rianto says. "We hope the red-light districts will be minimised and, over the long run, demolished."

But Ratu and Putri tell me the plan will not work. Both are on their way to work. Ratu has one final word with me before heading off.

"It's pure nonsense. Things will always be the same. This is our job and we don't need to ask (the Social Affairs Minister) for her permission."

Click to watch Part 2 and Part 3. Follow Pichayada Promchertchoo on Twitter @PichayadaCNA