No discussion yet with UMNO top leaders on when to hold general election: Malaysia PM Ismail Sabri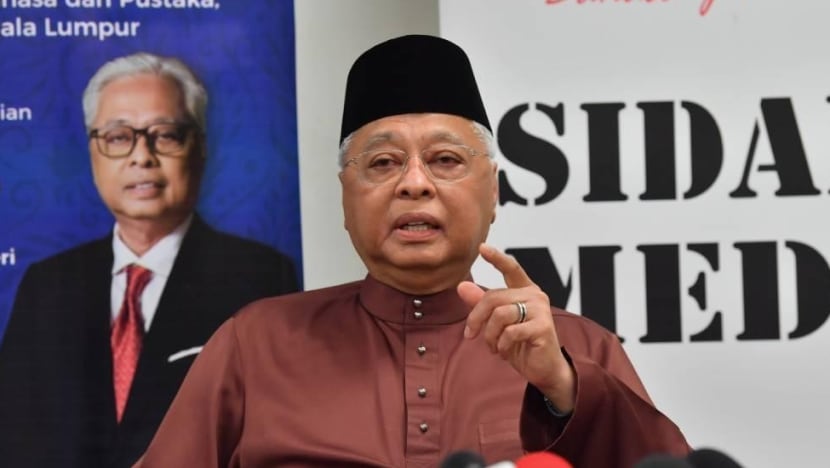 BERA, Pahang: Malaysian Prime Minister Ismail Sabri Yaakob said that he has yet to discuss with the top leaders of the United Malays National Organisation (UMNO) on the date for the next general election.
Speaking on Sunday (Sep 11), Mr Ismail Sabri said that only after UMNO's "top five" discuss the matter would he talk to other Barisan Nasional (BN) component parties including the Malaysian Chinese Association (MCA) and the Malaysian Indian Congress (MIC).
"Then it has to be tabled to the Cabinet because under the Constitution, I must get the Cabinet's approval before I go to the king, Al-Sultan Abdullah Ri'ayatuddin Al-Mustafa Billah Shah, to get his consent for parliament to be dissolved," he said, according to Bernama.
"That's the procedure that needs to be observed," he added in his speech at a community event for the Chinese and Indian communities in Bera, Pahang.
UMNO's top five leaders are party president Ahmad Zahid Hamidi, deputy president Mohamad Hasan and vice presidents Mohamed Khaled Nordin, Mahdzir Khalid and Ismail Sabri.
Mr Ismail Sabri, who is Bera MP, said that although the date for the 15th general election (GE15) is still unknown, it is getting closer.
Referring to a statement by Mr Mohamad, who expected GE15 to be held before the end of the year, the prime minister said it meant the election is near and so it is important for the party machinery to start making preparations.
ANWAR REMINDS PM NOT TO CALL FOR ELECTION BECAUSE OF THREATS
Meanwhile, opposition leader Anwar Ibrahim said that Mr Ismail Sabri should not call for the election because of threats from certain quarters within UMNO.
He told reporters after a youth forum at Universiti Malaya on Sunday that it was inappropriate for the prime minister to act "recklessly" to return the people's mandate, due to the interests of certain parties. 
"The prime minister cannot set the date of the election based on threats from small parties, their interest in being freed from court cases and so on," said Mr Anwar as quoted by the New Straits Times.
Mr Anwar, who is also Pakatan Harapan (PH) chairman, said that the opposition is aware that the general election is getting closer.
"In PH too, we are already preparing and moving our election machinery and negotiating (seats)," he said.
According to Mr Anwar, PH expects the election to be held at the end of October or early November at the earliest, after the 2023 budget is tabled in parliament on Oct 7.
Mr Anwar added that discussions on the government's spending plan for the budget have already begun.
"We are firm with our stance that the budget has to be responsible and take into account the people's problems, especially the poor, and structural changes must happen," he said as quoted as saying by the Star.