'It's easier on Twitter': Going deep into Indonesia's online sex trade
Indonesia has pledged to close all red-light districts by 2019. But even as efforts are made to take the trade off the streets, the online sex market continues to expand. In the second of a three-part special, correspondent Pichayada Promchertchoo looks at how Indonesia's sex trade has gone online.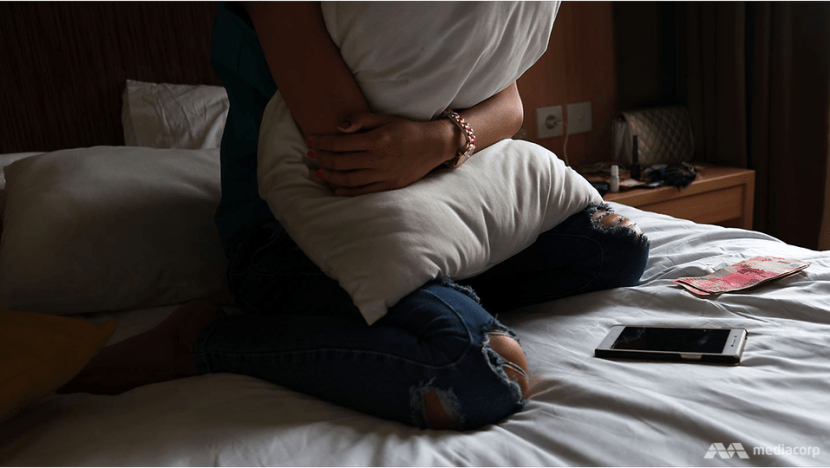 JAKARTA: It starts off with a knock on my hotel door, as "Hendro" arrives for our first meeting to begin my journey into an underground world where thousands of Indonesian men shop for sex.

Hendro is married, has children and what he tells me is a respectable career in the capital, Jakarta. Four years ago, his life took a new turn after he was introduced to Semprotku, a popular Internet forum, where members discuss anything from poetry to gambling, cars and movies. But for the likes of Hendro, the site is best known as one of the biggest sex markets in Indonesia's virtual world.

"Here, you can find prostitutes," the father of two says as he leisurely logs into his account. "It's very easy."

Hendro has agreed to give me an insight into Indonesia's online sex industry, on the condition that his identity remains anonymous. He is a "privileged member" of the forum, whose underground section is reserved for a limited few – those who bear the special "UGFR" tag below their username.

With a smirk, he says his status allows him to review the performance of sex workers that he uses.

All it needs is a password, and Hendro brings me into his secret world, where a slew of conversation threads and cryptic code names are woven into an intricate network of prostitutes, pimps and customers. A click on any of them leads to a new page, where numerous photographs showing women of various ages, skin tones and sizes await.

Many of them were featured in an "expo", a term used locally for an organised event where prostitutes offer their services at a designated venue over a fixed period of time. To join an expo, customers are required to secure advance bookings based on available time slots, with down payments necessary for the most popular events.

Pointing randomly at a post by someone with the username Lovely_luv, Hendro says it is a new expo, slated for Apr 14-17 in an area around Sudirman in Jakpus, a codename for central Jakarta. The event lists the prostitutes that will be featured, going into graphic detail about their physical attributes as well as the prices they charge. Punters will pay between Rp 650,000 (US$49) and Rp 1.3 million (US$99). This includes a room and soft drinks, Hendro tells me.
Click to see some common rules for clients wishing to join an expo
AN EMERGING SEX MARKET CALLED 'TWITTER'
Prostitution is technically illegal in Indonesia, Southeast Asia's biggest economy and home to the largest Muslim population in the world. The government under President Joko Widodo has continued its aggressive battle against the flesh trade on the streets. The plan is to eradicate red light districts by 2019.

But as the traditional sex industry comes under scrutiny, more customers are turning to the virtual sex market. And it no longer only inhabits the shady world of dedicated Internet forums; Hendro tells me the next big thing is Twitter.

"It's one of my favourite [sites] after Semprotku. Anyone can access it," Hendro says as he scrolls through a Twitter page belonging to Clara, a young sex worker from Bandung, West Java.

"Somehow it's easier on Twitter because mostly I find prostitutes who work alone. So we don't have to go through pimps or [follow] rules like those on Semprotku."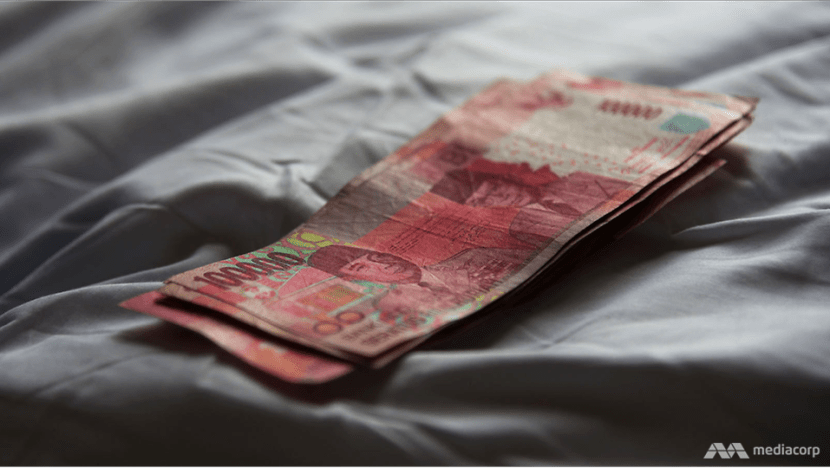 Many young girls in Indonesia are part of an urban phenomenon, where prostitution is mainly driven by materialism rather than poverty. (Photo: Pichayada Promchertchoo)
As competition in the market grows fierce, online players have become more creative and even aggressive with their advertising, especially ahead of an expo launch. Good reviews and photographs taken by satisfied customers get retweeted, while display names and bios are constantly updated to indicate payment methods, contact details and parts of the country where an expo is being held.

Twitter's 140-character cap has given birth to a new vocabulary of abbreviations. There is BO (book out), COD (cash on delivery) and DP (down payment). Lax censorship policies have also made it easy for accounts such as Clara's to explicitly advertise sexual services. I reached out to Twitter in Indonesia, but they declined to comment. A quick glance at Clara's timeline shows that she has an upcoming expo in Jakarta, with tweets outlining fees and payment methods.

"If you want to book, you can send her a direct message or WhatsApp her," Hendro tells me.

So that's what I do. I ask Hendro to get me a slot with Clara and after a brief exchange of messages, a one-hour session is arranged for 2pm at a hotel in southern Jakarta.

INSIDE CLARA'S EXPO

Clara opens the door to Room 309. She is expecting only Hendro, and looks both confused and suspicious. She is clearly young, and lets me and Hendro in.

Room 309 is small but comfortable, with a queen-sized bed against one wall and a small couch by a large window. A black mask lies on a bedside cabinet, next to a stack of bright red Rp 100,000 notes. They sit with a mobile phone, handbag and make-up palette.

Clara sits on the bed and tells me her story.
"I'm 17," says the full-time prostitute from Majalengka in West Java. Her youth shows, as she stares absently down at the floor. She hugs herself loosely, a graphic tattoo crawling up her right forearm with another on her chest.

"This is my only job, nothing else."

At the age of 14, Clara ran away from a broken home, and entered prostitution as an escort in a karaoke bar, earning Rp 100,000 (US$8) per hour. She's a newbie on Twitter though. Her account was launched in January this year and is run by her pimp, who she says is waiting at the hotel's swimming pool.
"We've been friends since I was in Majalengka. Actually, he's my friend's boyfriend. He asked me to join them and make money instead of just staying at home. So I agreed and followed them."

Clara tells me she has never communicated directly with Hendro or other customers. Every single Twitter and WhatsApp message is sent through her pimp, who is also responsible for all the posts on her Twitter timeline. She does not even know the password to her own account, which now has more than 17,000 followers.

Like many sex workers in Indonesia, Clara is provided with food and housing, and she does not know who her next client is until he turns up at her doorstep. Her pimp filters through her clients and decides how many she can take each day, what services she has to provide, and where and how many hours she needs to work.

"I usually serve minimum three clients and maximum five in one day. I have to work everyday except Sunday," she says.

In Bandung, her normal rate is Rp 700,000 (US$53) per hour but it can go up to Rp 1 million (US$76) during an expo, when inter-city transport and accommodation is added to the cost. No matter how many customers she serves, however, Clara only gets paid about Rp 5 million (US$378) fortnightly, excluding tips. Still, it is much more than the minimum wage in her hometown, which is below Rp 1.5 million (US$106) per month.
Clara's clients, mostly from Jakarta, are men in their thirties and forties whom she never gets to choose. "I don't care what kind of customer I get, as long as they have money," she says.

AMBITIOUS MIDDLE-CLASS 'SNOBS'

When Clara started, she only had two things on her mind: Making money and being trendy.

"It's about money. In our village, we don't have any jobs. All of us are jobless. We also want to look stylish, and we want the freedom to buy anything we want, so we can be trendy," she says.

And it seems the online trade is helping her get there. It is an urban phenomenon that has trended with the country's Internet penetration rates, which have jumped from 10.9 per cent of its more than 240 million population in 2010, to an estimated 20.4 per cent in 2016, according to Internet Live Stats.

Many of the prostitutes online are young, tech savvy and already active on social media, says Professor Adrianus Meliala, a criminologist from the Ombudsman of the Republic of Indonesia – an independent state institution that investigates allegations of mismanagement in the public service.

He says they are also largely middle-class with "upward ambitions", "fairly snobbish" in their outlook, and have a strong desire to own branded goods.
Click to hear Clara's story before she joined Twitter
LEGAL LOOPHOLES BOOST INDUSTRY

The online world of sex does not exist entirely free of government intervention, but it can be a struggle to make headway, according to Indonesian National Police spokesman Brigadier-General Agus Rianto.

"We've managed to expose several online prostitution sites but it's not easy to bust these online rings. The investigation is exhaustive. Plus, we can't let them suspect we're police officers," he says. He admits that offences are being committed online, and urges responsible Internet users to report suspicious activities to the police.

"That's all we can suggest."

The challenge to end the sex trade, whether online or in traditional red-light districts, is made even more difficult because Indonesia does not have a specific law on prostitution. Its current criminal law was inherited from the Dutch Penal Code of 1881. "It's no longer relevant," Dr Meliala says.
Under Indonesia's current penal code, prostitutes and customers can be charged with adultery as it falls under "crimes against decency". Article 284 stipulates that any married person and whoever takes part in the act of adultery can face a maximum imprisonment of nine months. Still, authorities often face difficulties when handling such cases, as much of the activity usually takes place behind closed doors.

"If they say it's consensual, or they do it in a non-public place, even though it's an extramarital affair, we can't impose the law," said Brigadier-General Rianto.

Meanwhile, corruption with the ranks of law enforcement also plays a part in fuelling the flesh trade. Clara says there is always "someone" who knows a police officer.

"We have our own policeman who is paid to keep us safe."
Click to watch Part 1 and Part 3. Follow Pichayada Promchertchoo on Twitter @PichayadaCNA