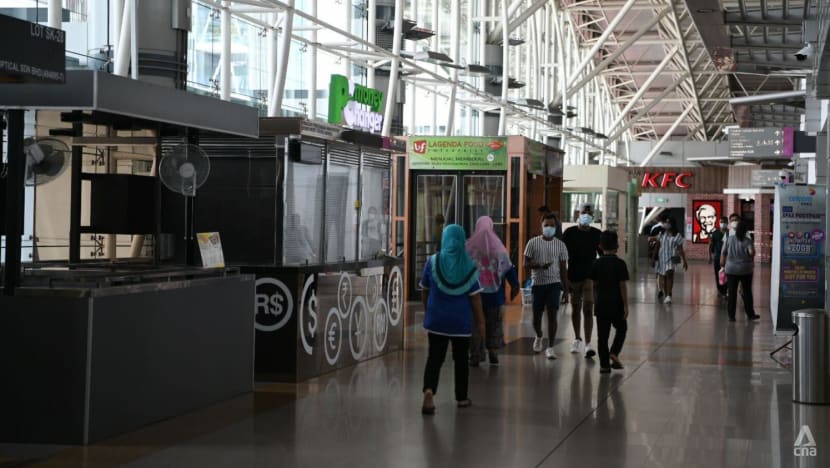 JOHOR BAHRU: The Johor police department has rejected a social media post that purportedly shared footage of Singapore motorists being robbed by motorcyclists in Johor Bahru, citing the state's falling crime rates in the first quarter of this year.  
In a statement released on Tuesday, Johor's criminal investigation department chief Shahurinain Jais said that the post had alleged that Singaporeans would get robbed if they visited Johor Bahru.
He added that the post implied there had been a spike in crime activity in Johor after the reopening of land borders between Malaysia and Singapore.
"Johor police stress that the allegation is false because the current crime rate index in Johor does not show any increase," said Mr Shahurinain. 
"Hence, the public is advised not to easily be fooled by what is circulating online, and to do checks to ensure that the information is true," he added. 
In response to queries from CNA, a Johor police spokesperson confirmed that the Facebook post in question was put up by a Les Lynn Lim. It read: "Footage of Motorists gang in JB robbin Sporean motorists & cars…Those driving in pls b v v safe." 
The post also contained photos and videos of motorists being robbed and hurt, purportedly by motorcycle gangs in Johor Bahru targeting Singaporean tourists. 
However, the police spokesperson said that these were from 2014 and were recently recirculated on social media and WhatsApp. 
In his statement, Mr Shahurinain noted that Johor's crime rate index for January to March had fallen, compared to the same period last year. There were 339 fewer cases, he said, representing a 22.16 per cent drop.  
He added that property crime and assault cases fell by 22.55 per cent and 20.54 per cent respectively.
"All in all, the crime rate in Johor is still manageable and in preparation for the upcoming festive season while the border is reopened, the criminal investigation department is active in launching various operations to aggressively deter criminal activity, including eliminating entertainment, gambling and violence activities in the state of Johor," said Mr Shahurinain. 
"This is to ensure that the state of Johor is free from crime, safe to live in and will be keenly visited by people from around the country and overseas."