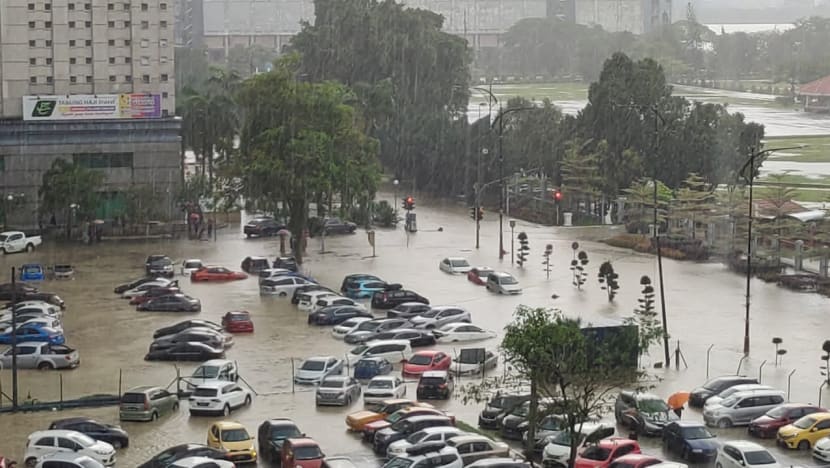 JOHOR BAHRU: Several parts of Johor Bahru were affected by flash floods following heavy rains on Tuesday afternoon (Aug 2).
Social media posts showed flooding in several places such as Hospital Sultanah Aminah and roads close to the Johor royal palace of Istana Pasir Pelangi. 
Videos and photos posted by netizens showed that traffic was at a standstill in some areas with cars partially submerged in water.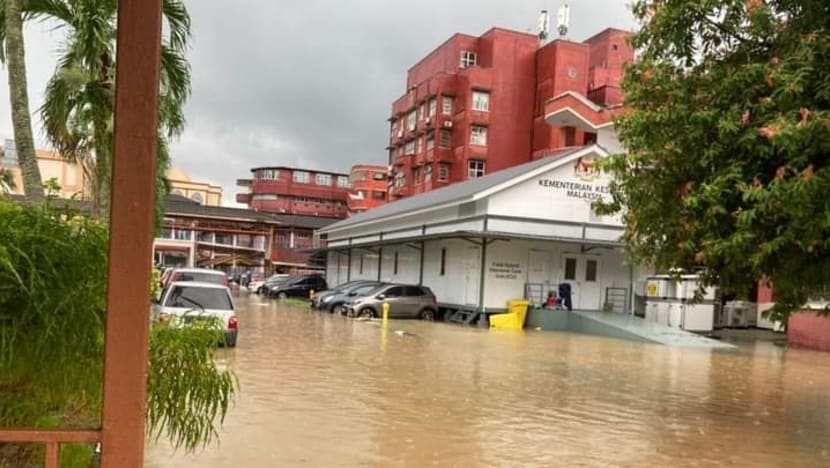 Vehicles in open car parks around the affected areas were also seen trapped in flood water.
A Facebook post by "Komuniti Johor", a community Facebook page which posts on incidents and events around the southern state, reported that Chief Minister Onn Hafiz Ghazi was at one of the worst hit car parks between Menara Tabung Haji and Wisma Persekutuan Johor Bahru.
It wrote that Mr Onn Hafiz was there to inspect the damage caused by the flood water to the vehicles. 
The Johor Bahru District Information Office said that the surroundings of the Wisma Persekutuan building were among areas that were hit by the flash floods.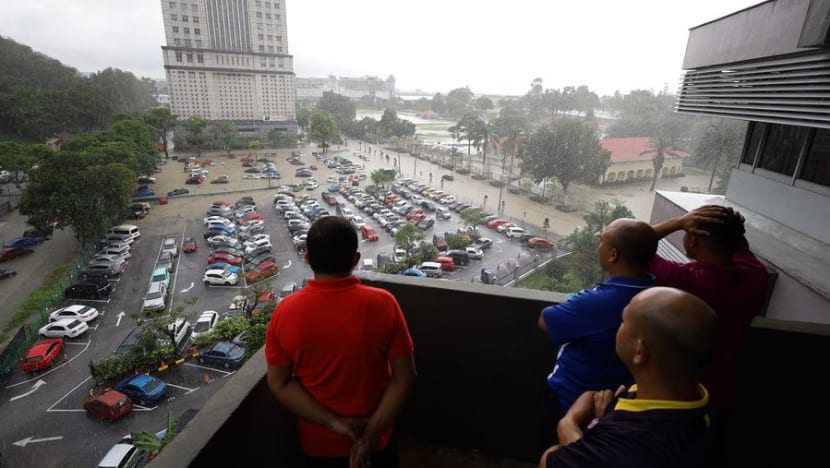 The building houses offices which deal with matters related to federal affairs.
"The water level also increased rapidly due to the high tide conditions occurring at the same time. 
"The public is advised to be careful and always follow the instructions by the authorities," the district information office said in a Facebook post. 
In a Facebook post at around 5.15pm, Mr Onn Hafiz wrote that the irrigation and drainage department (JPS) was pumping water out of the affected areas. 
"JPS will also further ramp up the pumping system to accommodate higher water capacity," said Mr Onn Hafiz. 
"However, I understand that today's heavy rain is more than usual. Today's rainfall almost reached 100mm compared to the normal level of 20mm.
The tide level is also quite high which is around 1.15m and this has prevented the rainwater from flowing into the sea," he added.