Exclusive: Johor crown prince claims 'sovereignty' over water in the state, prefers 'no federal interference' on the issue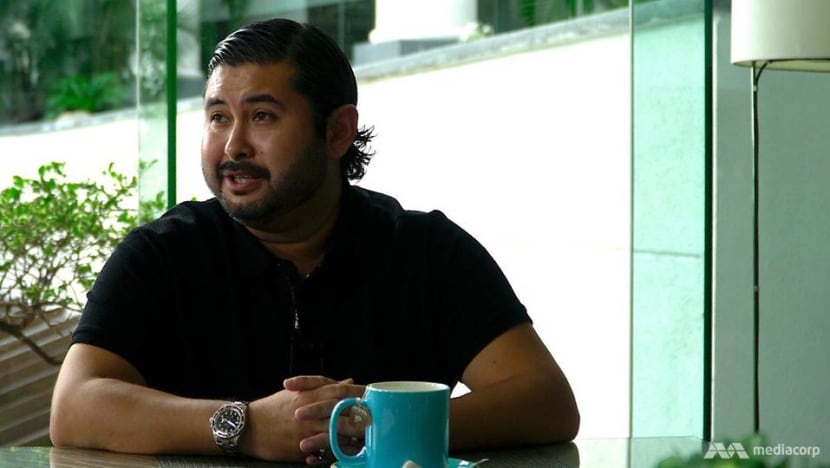 JOHOR BAHRU: The crown prince of Johor, Tunku Ismail Sultan Ibrahim, has said that water in the state belongs to the state government, and he prefers that the federal government not interfere on the issue, as it relates to the existing agreement with Singapore. 
Speaking in an exclusive interview with Channel NewsAsia on Thursday (Jul 19), he stressed that water is an issue over which the state has sovereignty, and that the Johor state government should decide on a "win-win" agreement with Singapore.
"At the end of the day, the water in Johor belongs to Johor. Water is state sovereignty. When it comes to religion, land and water, it belongs to the state. Therefore, I think it's the Johor state government (that) should decide. (I prefer) not to have federal interference when it comes to water between Johor and Singapore," said Tunku Ismail.
Malaysian Prime Minister Mahathir Mohamad said in June that the Malaysian government needed to discuss the "manifestly ridiculous" price at which it is selling water to Singapore. 
When asked to comment on the issue of price, Tunku Ismail said the Johor state government would "have to look at it".
But he maintained that "no matter what decision will be made, it should be a win-win situation between Johor and Singapore". 
"At the end of the day, we are neighbours. we would like to make a decision that will benefit both parties. We do not want to have a ... working relationship that will last for the next 10 years, we want it to last for the next 50 years, next 100 years," said Tunku Ismail. 
When asked for his assessment of bilateral relations under the new Pakatan Harapan government, he said: "(Malaysia) shouldn't focus on petty issues - that's my view, such as trying to create unnecessary issues or coming up with unnecessary statements that will create unnecessary tensions between two nations - between Singapore and Malaysia."
He added that Johoreans have a stronger understanding of the relationship between the two countries because of the close proximity. 
"Johoreans understand the sentiment of the relationship between Johor and Singapore better than any other Malaysian because we are neighbours and we have (had) a wonderful relationship for 200 years."
He reiterated that the new Pakatan Harapan government needs to prioritise "bringing the nation forward" instead of "unnecessarily finding fault or fighting any individuals or governments".
FERRY TRANSPORTATION AND THIRD CAUSEWAY TO EASE CONGESTION 
Tunku Ismail also suggested possible solutions to reduce congestion at the Woodlands Causeway and Tuas Second Link - land border points used by hundreds of thousands of commuters every day.
He said that water transportation, or moving people by ferries, is "very, very important" as it is very accessible to the state. 
"It's my personal opinion that if you have a third Causeway, it will better alleviate any (road) congestion between Johor and Singapore. Because we have hundreds of thousands of people coming in every day," he said.
Tunku Ismail also recalled his own experience with congestion, having studied at the Australian International School in Singapore in his youth. 
"I really know how it feels like to be stuck at the traffic jam, it can be quite a while," said Tunku Ismail. 
He also expressed support for the Rapid Transit System (RTS) that will link Singapore's Woodlands North Station and Johor's Bukit Changar. 
"It will have a lot of positive things. You see a lot of Singaporeans and Malaysians come using the causeway and there's a lot of congestion," he said. 
"Whatever that will make it easier for the people or both parties to benefit, yes, it is a good thing and should carry on."
Tunku Ismail made his comments during a wide-ranging interview, as he also addressed Johor Darul Ta'zim winning its fifth consecutive Malaysia Super League title on July 10, and prepares for celebrations tomorrow.