Johor rethinks efforts to trump Singapore at tourism
Two major projects might have been placed on the chopping board as Malaysia's new government looks toward benefiting the people "first and foremost".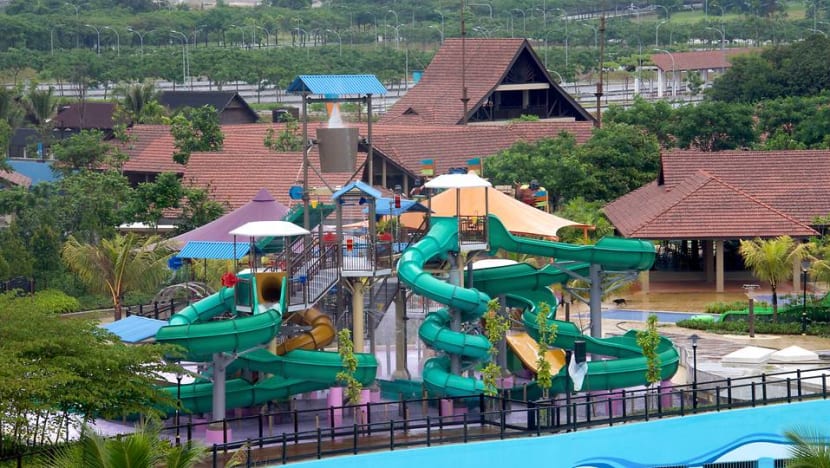 JOHOR: An integrated resort built on a tropical beachfront, boasting a famed Hard Rock Hotel, an adventure waterpark and a world's largest attraction of some sort.
If Malaysia's upcoming RM4.5 billion (S$1.5 billion) Desaru Coast project in Johor represents a shot at aping some of the success of Resorts World Sentosa in Singapore, then its developers and government at the time have not been shy about it.

"We don't want to be a backyard to Singapore … For us to catch the 'lion', we must upgrade our tourism sector with new attractions," Johor's then chief minister Khaled Nordin said in April as he declared his Barisan Nasional (BN) government's commitment to developing three projects worth nearly RM8 billion in total: Desaru Coast; an eco-entertainment park in Kota Tinggi at RM2.7 billion; and Nusajaya's Sci-Fi Universe, "the world's first science-fiction theme park", at RM400 million.

This was weeks before the momentous general election which saw Malaysians dumping the long-ruling BN for the Pakatan Harapan coalition led by Mahathir Mohamad.

And with the new federal government prioritising a reduction of national debt, ranking state councillors and analysts alike are already singing a different tune about Johor - one that shies away from large ventures spanning China-backed housing developments like Forest City to ambitious tourism destinations such as Desaru Coast.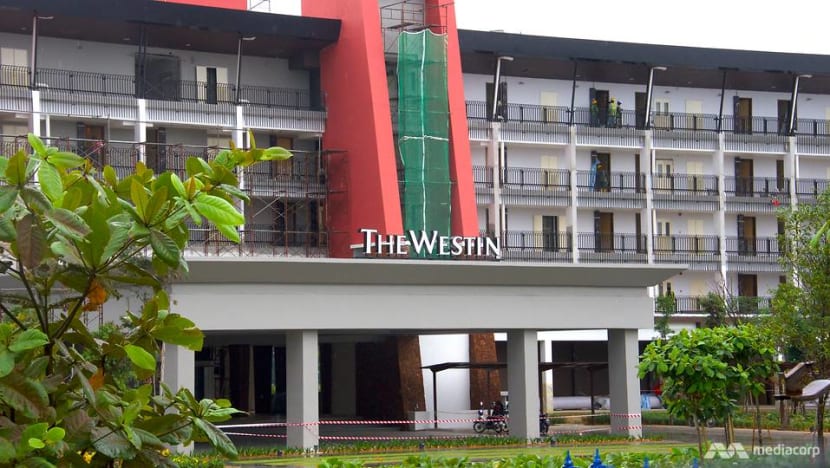 While the latter - already putting the finishing touches to construction - may have dodged the proverbial Pakatan bullet being aimed at mega projects, other attractions in the pipeline may not be so lucky.

Said Liow Cai Tung, the new state exco chair for tourism: "I'd like to introduce and promote very local places and food in Johor instead of all the big theme parks we have now."

"It's a very typical BN mindset to always think of big projects," added fellow exco member Tan Hong Pin, who oversees the local government portfolio. "There are a lot of things that don't involve too much construction or new buildings. Hardware like that can generate a lot of visibility, but what we need now is software which is not visible but sustainable.

"For instance, in Johor Bahru Old Town, there are a lot of things we can do there, and we can create a lot of work opportunities that would encourage people to work here rather than go to Singapore."

While tourism is a "logical" sector to develop in Johor, there is also a "saturation" of products on offer there, said Dr Francis Hutchinson, who coordinates the Malaysian programme at the ISEAS-Yusof Ishak Institute. The southern state possesses the country's biggest inventory of theme parks, with Legoland, Hello Kitty Town, Angry Birds Activity Park and others adding up to around 10 such attractions.

"There is a need to evaluate the various projects from a holistic point of view. Some may be scaled back," he suggested.

PROJECTS UP IN THE AIR

These theme parks have helped grow tourism in Johor, from 3.9 million visitors in 2012 to nearly 10 million in 2016. This made it Malaysia's top domestic destination and No.3 for foreigners - but the numbers remain some way off Singapore's 17.4 million arrivals in 2017.
Hence Khaled's pre-election promise, but two of his pet projects - the Kota Tinggi eco-entertainment park and Sci-Fi Universe - were identified by Malaysia media last week as potentially facing cancellation. Citing unnamed sources "close to the administration", the report also said Desaru Coast "may be in the clear … and is expected to be operational" next month.
Desaru Coast's developer, a subsidiary of Malaysia's sovereign wealth fund Khazanah Nasional, had earlier declined to grant an interview with Channel NewsAsia but confirmed the theme park would open at the end of June. The builders of Sci-Fi Universe, which is part of the Medini Iskandar urban township whose largest shareholder is jointly owned by Khazanah and state-linked Iskandar Investment, also declined comment.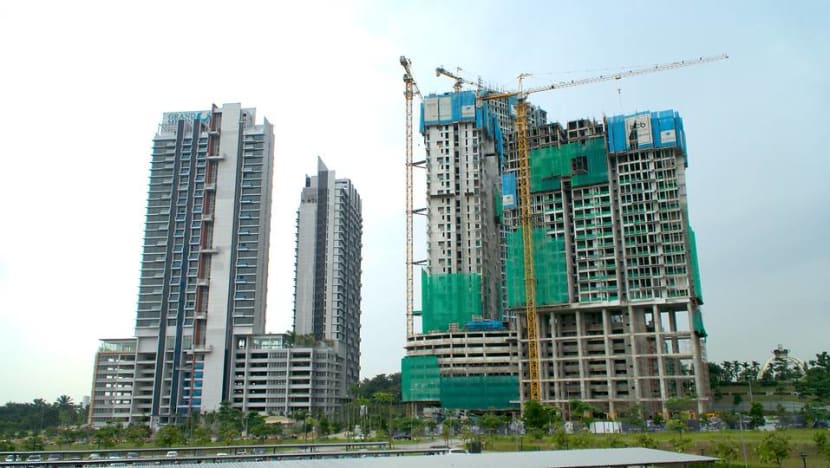 On Facebook, Liow said she had "made it clear that there was no decision as yet as the government has not even met the representatives of the stakeholders involved … It is highly premature at this stage to suggest that the projects will be scrapped".

She also texted Channel NewsAsia insisting the news was false and that she would review all the projects. "We won't stop them from being built, but I'll have to check ongoing plans," said Liow.

The youngest Johor state exco councillor added she would instead be paying closer attention to an issue looming over Johor's tourism landscape: Congestion at the Tuas Second Link and Causeway entry points from Singapore.

"I'd like to bring this to the national level because now I'm receiving a lot of feedback that tourists entering Malaysia spend a lot of time at customs," said Liow. "Once we can settle this, we can attract more tourists whether from Singapore, or elsewhere travelling through Singapore to Malaysia."
"SINGAPORE IS OUR FRIEND"
Food truck operator Maya will be crossing her fingers that Sci-Fi Universe will materialise. The 60-year-old sells her nasi lemak outside the Gleneagles Medini Hospital in Nusajaya, a few hundred metres away from the theme park's construction site.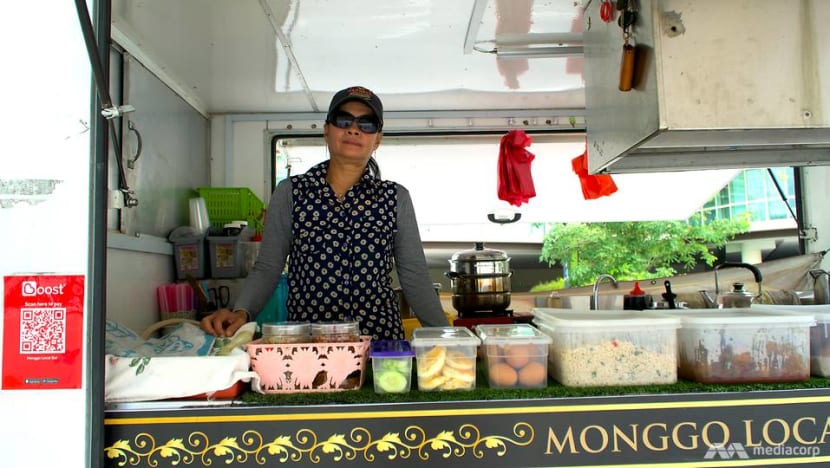 "The Medini area doesn't have many food options, so my business does well here," she said,gesturing at the sparsely populated surroundings. "Workers in the hospital and people who live in the apartments nearby all come by to eat. We're near Legoland, so many Singaporeans come here as well.

"These projects bring in investors and allows locals like me to earn money … I have seven children and I need to feed them."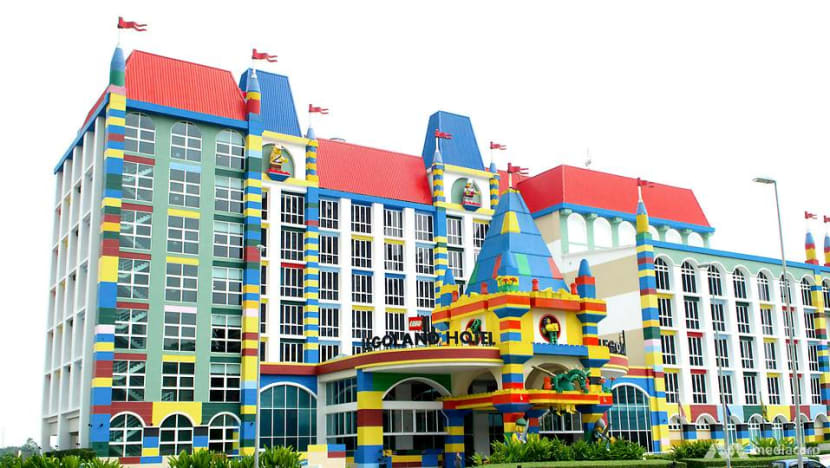 But such opportunities for locals are outweighed by the need to discontinue "unnecessary and irrelevant" projects started by the BN while it was in power, said Johor's new chief minister Osman Sapian.

"I have to go through and decide which projects we should cancel," he added. "But projects which are viable for the state, we will proceed - even if these are created by the previous government."

Said state exco chair for investment Jimmy Puah: "This new government intends to be the most investor-friendly state in Malaysia. But our priority is that any project, whether we go on or not, must look at cost and whether it benefits the people - that's our first and foremost consideration.
"The previous administration entered into a few contracts which to me are one-sided and do not hit the optimum point in terms of cost savings … We have to sort it out, we're not very pleased with all that."

Former academic and Kluang member of parliament Liew Chin Tong, now a strategist for Pakatan, said the main concern of the government was to ensure "sufficient, sustainable" returns from each project, to prevent them from winding up as white elephants.

Economics expert Dr Tham Siew Yean of the National University of Malaysia said it was likely that Johor state would take its cue from the federal government and review projects based on sources of funding.

"Projects that have government loans involved will be reviewed, since the concern is about fiscal stress," she explained. "State governments also receive money from the federal government. Fiscal austerity will imply that this funding will also be reduced and will impact state's financial resources as well."

This stance could pivot Johor further away from its previous government's vision of competing with Singapore to be a "new economic powerhouse in the region", as declared by the former chief minister Khaled.

Still, Dr Hutchinson argued: "Given Johor's strategic location, sunk investments, and suitability for initiatives related to logistics, tourism, and medical tourism, it is likely that this will be maintained under the new administration."

"We're not trying to say we want to beat Singapore," Puah countered. "Singapore is our friend. If you want to say 'compete', then I'd say we also want to compete with Thailand and Indonesia.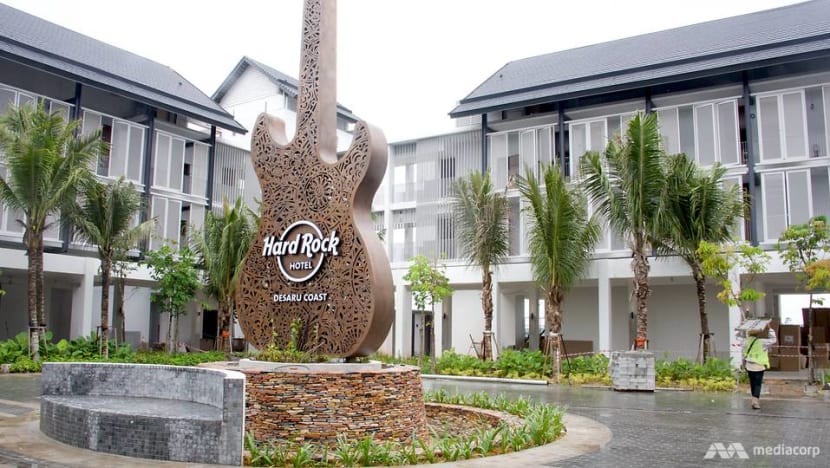 "Singapore is Johor's second biggest investor after China and we intend to maintain a good relationship. In fact, I've just instructed our Johor State Investment Centre that our first trade mission should be to Singapore."
He added: "We have no intention to compete with Singapore - some of the slogans used by the previous administration were a bit nationalist, and we don't need that."