Johor state government committed to helping people regardless of race
As the dust settles on Pakatan Harapan's historic victory in Johor, the new state government's plan to push towards helping people based on their income, not their race, is raising some concerns.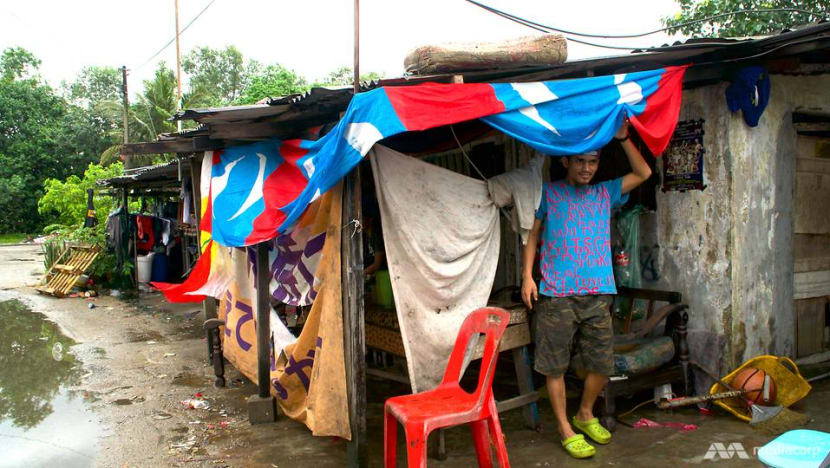 JOHOR BAHRU: Baidah Umar spends her working hours as a janitor at a local hospital, ensuring that rooms and corridors are disinfected and sanitised. 
But in the evening, the 59-year-old comes home to her village in Kampung Desa Melayu, where residents have to navigate their way through rubbish-strewn alleyways and puddles of water at every turn.
"The houses we live in here are not functioning properly. We have to burn our own garbage and the drainage system is bad. That's why the whole place is covered in mud," she told Channel NewsAsia.
Her village in the suburbs of Johor Bahru, the capital of peninsular Malaysia's southern-most state Johor, is completely occupied by lower income Malays.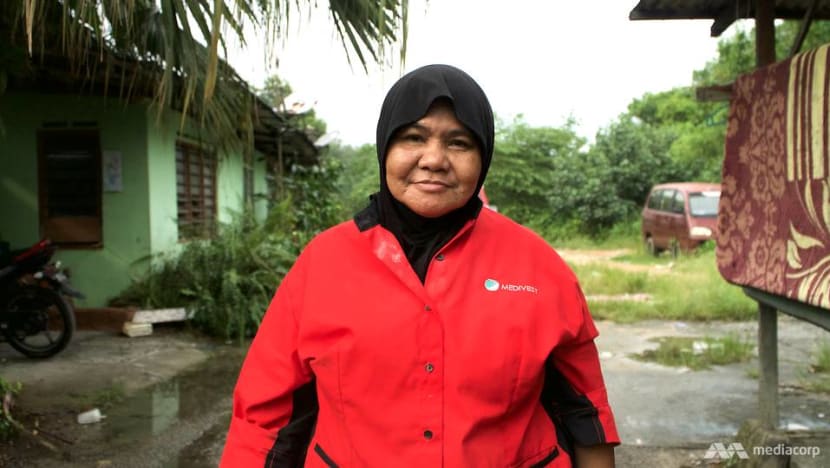 Baidah said her family and neighbours were promised a new flat nearby, heavily subsidised by the state government. But after the recent 2018 general elections which saw Johor and federal Malaysia fall to the Pakatan Harapan (PH) coalition, she is concerned that the move might not go through.
"The new government is relooking at how resources are being allocated to the different races, and they could take away the rights of the Malays to benefits such as subsidised housing. If that's the case I might have to stay here for a long time," she added with a wry smile.
But newly elected state council member Sheikh Umar Bagharib Ali says that Johor's new government will stand firm on its approach of extending help to where it is needed most.
'AS LONG AS THEY NEED HELP, WE WILL LEND A HAND'
"The essence of Pakatan Harapan is that we help people not because of their race. What's different from Barisan Nasional is that we help people, regardless of their race. As long as they are in difficulty and need help, we will lend a hand," said Sheikh Umar, who won the Paloh state seat in the recent polls.
"So if we don't hold unto this principle, we will become BN 2.0. So for Johor, we will hold onto this principle, and help whoever is in need," he added.  
In Malaysia's historic 2018 general election, Johor fell to PH, after the coalition won 36 out of 56 state seats to take control of the state assembly, ousting the Barisan Nasional coalition which had governed Johor since Malaysia's independence.
Johor is the birthplace and traditional bastion of BN's main component party, the United Malays National Organisation (UMNO), and has represented a barometer of support among ethnic Malay-Muslims.
The country's Malays and indigenous groups, known as Bumiputeras, or sons of the soil, currently account for about 70 per cent of Malaysia's total population.
Under the country's constitution, initiated by UMNO leaders in 1971 following the 1969 race riots that left hundreds dead, Bumiputeras benefit in a number of ways, such as cheaper housing, quotas for university scholarships, government contracts and shares of listed companies.
Some Malays in Johor who were helped by the previous state government's affirmative action programmes are concerned that its successors will abandon such policies. 

Rolly Saruani, 24, who also lives in Kampung Desa Melayu in Johor told Channel NewsAsia that "it remains to be seen if the new government" will protect Malay rights, especially in areas like housing, education and land.
The motorcycle mechanic wants to further his studies at a local university but fears that with the new government, he will have to compete with local Chinese and Indians for a place.

"I voted for Pakatan Harapan because I wanted the GST (Goods and Services Tax) abolished, and they will bring down costs of things like cigarettes. But maybe I wasn't thinking long term, about more important things like my education," he said, taking a long drag from his rolled up cigarette.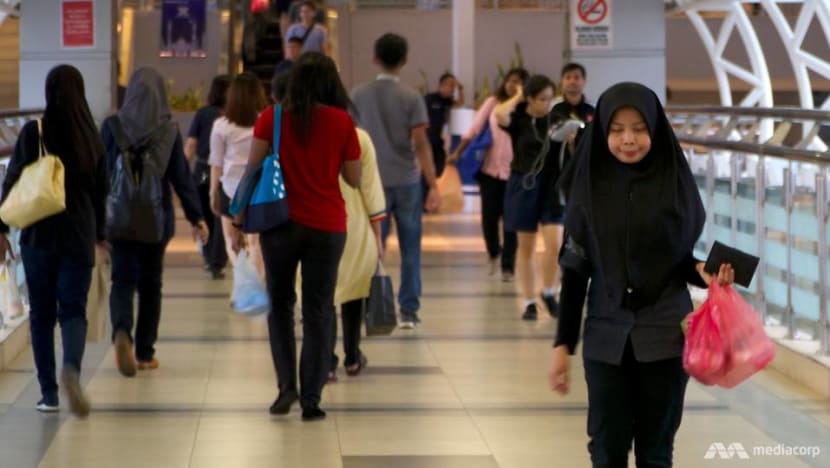 GST was seen as a hot-button issue at the election, as Malaysians of all races across the country voted in protest at the rising cost of living. The new federal government has since zero-rated the six per cent GST, effectively abolishing it until further notice. 
PH strategist Liew Chin Tong highlighted GST as an example of how Malaysians across the board can influence politics.
"Malays, Chinese, Indians should participate in making public policies as Malaysians because when the GST was implemented, Malays, Chinese and Indians were all affected," said Liew, who narrowly lost in the battle for the Ayer Hitam state seat to BN incumbent candidate Wee Ka Siong by just 303 votes in the recent polls.
Liew added that race-based politics will matter "less and less" if the new government can bring the majority of the people together for more "national Malaysian nation building".
"The main thing is to recognise we are culturally different, but we enter into the public sphere as citizens. The role of the government is to protect the cultural sensitivities of everyone but at the same time ... ensure everyone gets a good job; there is a good environment for business to thrive; and everyone feels this is a place they can contribute."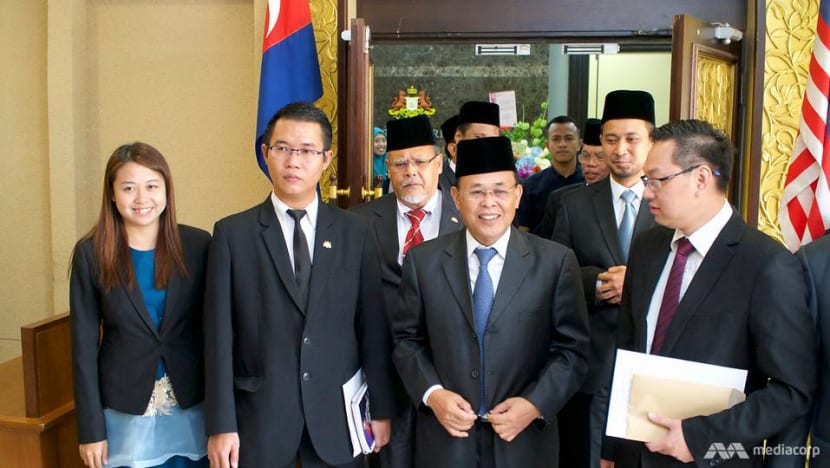 State council member Aminolhuda Hassan, who heads Islamic affairs and education, explained that Johor will focus on helping families whose household income falls in the bottom 40 per cent bracket, or below RM4,380 (S$1,474), by providing the first 10 cubic metres of water to these residences free of charge. 
"Based on official statistics, we give help to those in need by giving them free water, regardless of their race or religion. We are focused on helping those in need. That's the bottom line," said Aminolhuda. 
Latifah Abdullah and her family falls under the B-40 category and she receives financial help from the government under the 1Malaysia People's Aid (BR1M) scheme.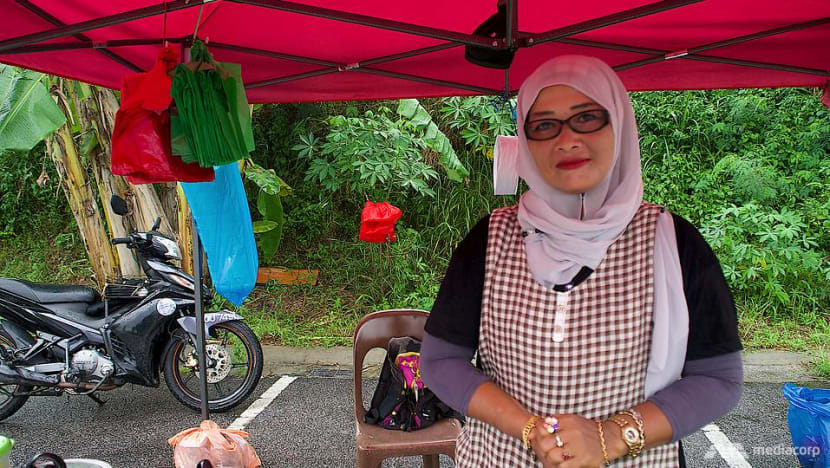 The 48-year-old small business owner, who operates a roadside food stall during Ramadhan, told Channel NewsAsia that ethnic Malays deserve to be prioritised when receiving government aid in peninsular Malaysia, because they are considered bumiputeras. 

She added that she might "vote for a change in government in the next election" if the PH state government does not prioritise the poorer local Malays. 
'A MINI MALAY TSUNAMI'
Chong Fat Full, PH candidate who won the Pemanis state seat, told Channel NewsAsia that he was confident that Johor would ultimately shift from UMNO's race-based policies, but cautioned that it will only happen gradually.
He noted that PH witnessed a "mini Malay tsunami" in urban areas but still performed poorly in rural parts of Johor. The Parti Keadilan Rakyat (PKR) candidate attributed his victory in Pemanis to the third challenger, opposition party Parti Islam SeMalaysia (PAS) which garnered nearly 15 per cent of total Malay votes, which would otherwise have went to BN.
"It's a long way to go in order to change the indoctrinated mindset of the rural Malays," said Chong.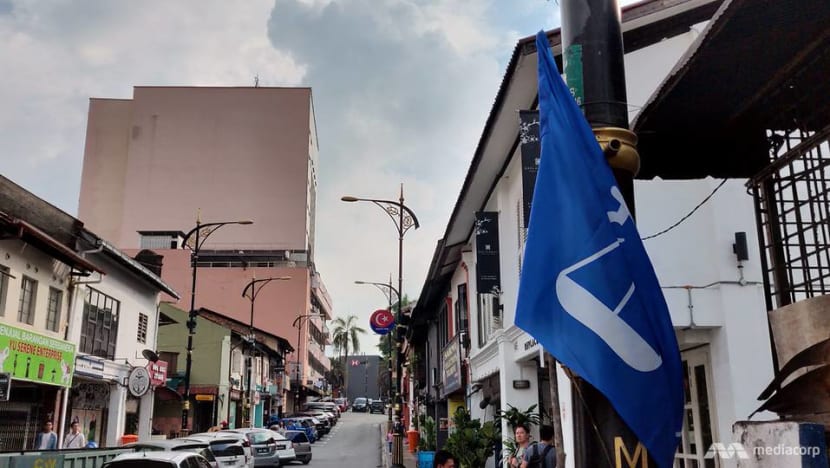 Retiree Yusof Mertepung, who is a hardened UMNO supporter, warned that many of his friends and families will resist change if PH persists with multi-racial affirmative action. 

"I have close friends who are Chinese and Indians, I don't hate them. But all my life, UMNO has always prioritised Malays first in Johor. That's the way it works here, and if the new guys want to change things there would be a lot of unhappy people," added the 72-year-old.
Rashaad Ali, research analyst at the S Rajaratnam School of International Studies (RSIS), told Channel NewsAsia that it would be premature to assume that PH's victory would spell the end of race-based politics in Malaysia.
Rashaad stressed that PH would not have won the election without its component party Parti Pribumi Bersatu Malaysia (Bersatu), a Malay rights party whose ethos is race-based.
He added that Bersatu has Muhyiddin Yassin, key leader and former UMNO member who led PH to victory in Johor. Muhyiddin is currently the Minister of Home Affairs in the new federal government. 
Malaysia's new prime minister Mahathir Mohamad also contested under the Bersatu banner in Langkawi, Kedah.  
"So there hasn't been a clean break from BN's consociationalism. Bersatu was the X factor in the (federal) victory. Mahathir won the election for Pakatan Harapan, if it wasn't for Mahathir, they would probably have come close but never have won it. Anwar (Ibrahim) tried in 2008 and 2013 but didn't tip the balance, you need a guy like Mahathir and a party like Bersatu," Rashaad said.
Moreover, PKR's defacto leader Anwar Ibrahim, who was released from prison following PH's victory in the general election, told Bloomberg in a recent interview that he would "honour the guarantees" for ethnic Malays at the federal level as set out in the constitution.
Anwar, who is tipped to take over as Malaysia's prime minister, added that other races would also receive state support based on merit and need.
"We would, of course, protect the position of the Malaysian Bumiputeras in terms of giving opportunities, but not enriching them to become billionaires," he was quoted as saying.

This is the second part of a series looking at how the change of government in Malaysia is being felt in Johor. The first part on tourism can be read here.