Johor crown prince Tunku Ismail appointed regent as Sultan Ibrahim takes a break from royal duties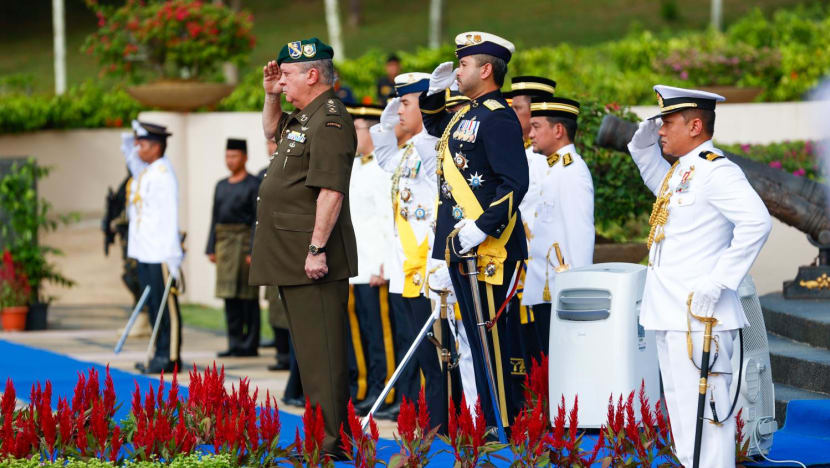 JOHOR BAHRU: Johor ruler Sultan Ibrahim Iskandar has appointed his son, Johor Crown Prince Tunku Ismail, as regent while he takes a break from his royal duties. 
"The Johor crown prince has been appointed as the regent starting today. I want to rest for a while," said Sultan Ibrahim after officiating at the second Johor state assembly meeting on Thursday (Jun 16). 
Last week, Tunku Ismail announced that he was stepping back from the day-to-day running of the football club he owns, Johor Darul Ta'zim.  
"Due to my other responsibilities and commitments, I have decided to take a step back and hand over the control of JDT FC to the top management of the club.
"I wish the club and everyone all the best," he wrote in a post on the Johor Southern Tigers Facebook page.
In a post on Sultan Ibrahim's official Facebook page on Thursday, which confirmed Tunku Ismail's appointment as regent, the ruler expressed his wish for the crown prince to continue managing the football club.
"Tuanku Sultan Ibrahim also announced his consent for Tunku Mahkota Ismail to continue leading and managing JDT football club to raise its stature at the national and international level," the post read. 
Based on a rotation system among nine royal households in Malaysia, the Johor sultan is in line to become the next king. 
The current king, Al-Sultan Abdullah Ri'ayatuddin Al-Mustafa Billah Shah of Pahang, was appointed in July 2019. 
Each king typically serves a five-year term.