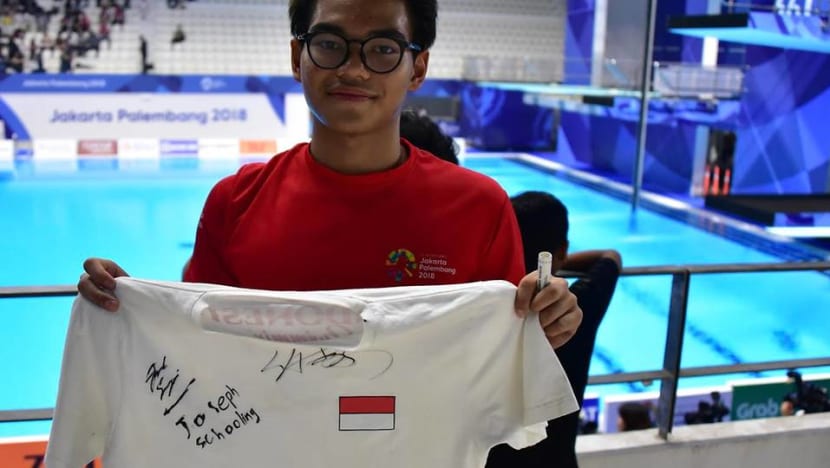 JAKARTA: Ten-year-old Tiger has sat at the stands nearest to the athletes' mixed zone at the Gelaro Bung Karno Aquatic Centre for the past three days.
The grade school student has been hoping to catch the attention of his hero and idol, Singapore's Olympic champion Joseph Schooling.
"I wanted to wave at him or take a picture," said Tiger who, like many Indonesians, goes by only one name.
But on Thursday night (Aug 23) after cheering Schooling on to his second gold medal at the 2018 Asian Games in the 50m butterfly, Tiger received a pleasant surprise.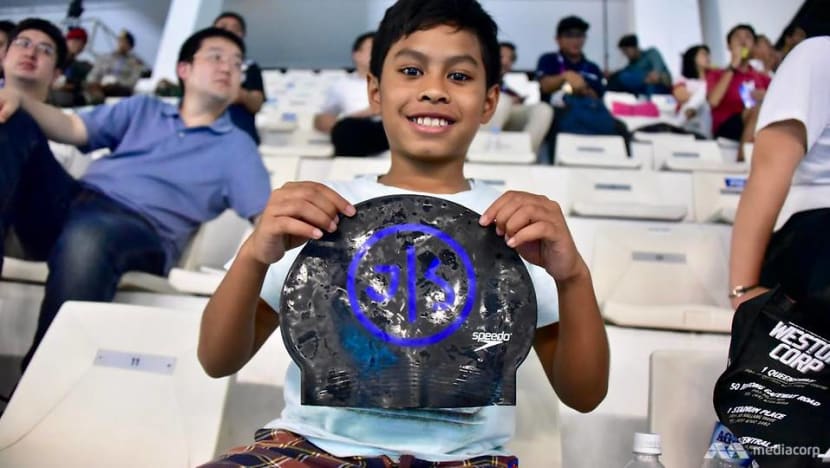 Upon spotting Tiger calling his name from the front railing of the stands above him, Schooling, who was still panting from the intense swim race, tossed Tiger his black swim cap, drawing applause from nearby journalists and spectators.
Tiger promptly caught it and looked temporarily stunned.
"I was speechless, it felt like a dream," said Tiger. "After I realised what happened, I ran back to my seat and passed the cap to my mother. I didn't want anyone to take it."
Tiger was among the hundreds of Indonesians who were cheering Schooling on during his two individual race wins - the 100m butterfly and 50m butterfly.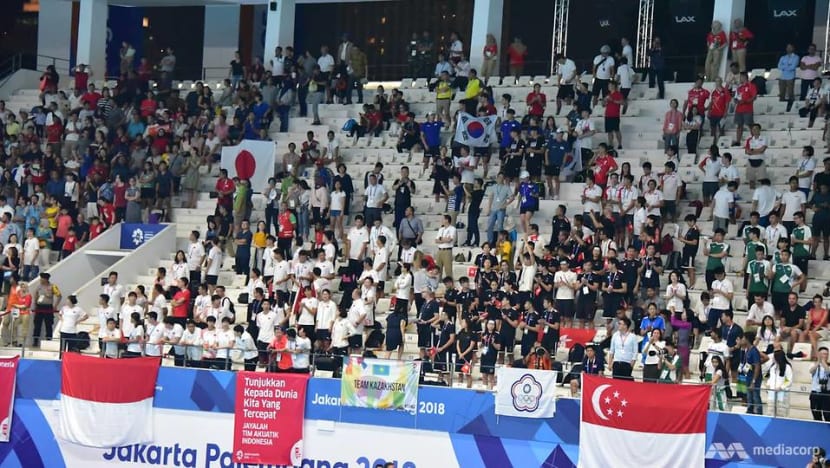 Screams of "Schooling, Schooling" were unmistakable as the Singaporean touched the wall first both times.
Mr Nuryaman, a 44-year-old Grab driver who brought his two children to watch Schooling win his 50m fly on Wednesday, told Channel NewsAsia that the Singaporean champion gave many Indonesians reason to cheer.
"The swim races have so far been dominated by China and Japan. It's refreshing to see someone from this region - Southeast Asia - disrupting the supremacy," he said.
"We want our children to be inspired. He proves that nothing is impossible, even us Indonesians can one day achieve something at the global stage."
Following his victory ceremony for the 50m butterfly - a race in which he won by 0.04s - Schooling paid tribute to the Indonesian fans for egging him on.
"It was amazing. It's unreal, the crowd support since I got here. It's always a pleasure and honour to hear a crowd cheer your name like that and cheer for you that intensely.
"So it almost feels like my home over here. It's a very, very nice feeling," he said.
Aspiring national swimmer 15-year-old Albertus Bangun was delighted when Schooling signed his swim jersey from the stands.
"I didn't even have to ask. We made eye contact and he immediately gestured to throw down the jersey and marker. What a star," said Albertus.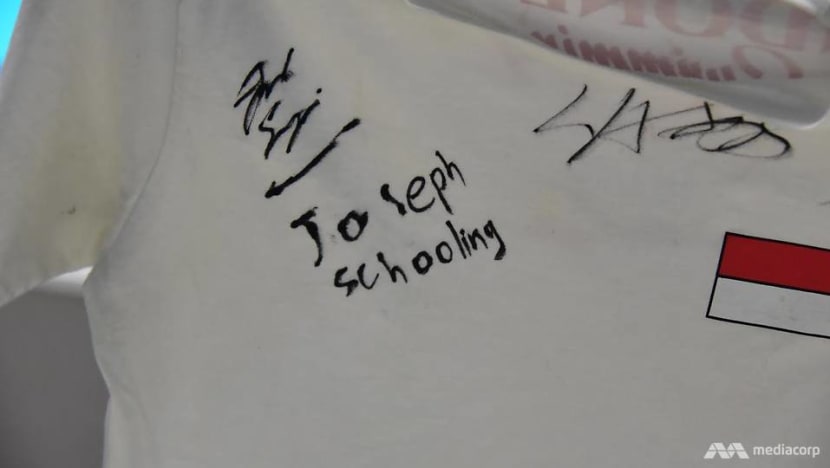 "I'm not going to ever wash this shirt. It's going to hang on my wall prominently so I can see it every day," he said.
Albertus, who like his idol is a butterfly specialist, recalled that Schooling had met Michael Phelps when he was a young boy, and he said that he wants to be similarly inspired and become an Olympic champion.
"I want to swim alongside Schooling, and race him one day. Like him, I want to make my country proud and win Indonesia's first Olympic swimming gold," he said.
Get the widest coverage of the 18th Asian Games (Aug 18 – Sep 2) from Jakarta and Palembang, Indonesia on Mediacorp. Go to toggle.sg/AsianGames2018 for details.