Lingering fears of anonymity at the ballot box for civil servants in Putrajaya, the house Mahathir built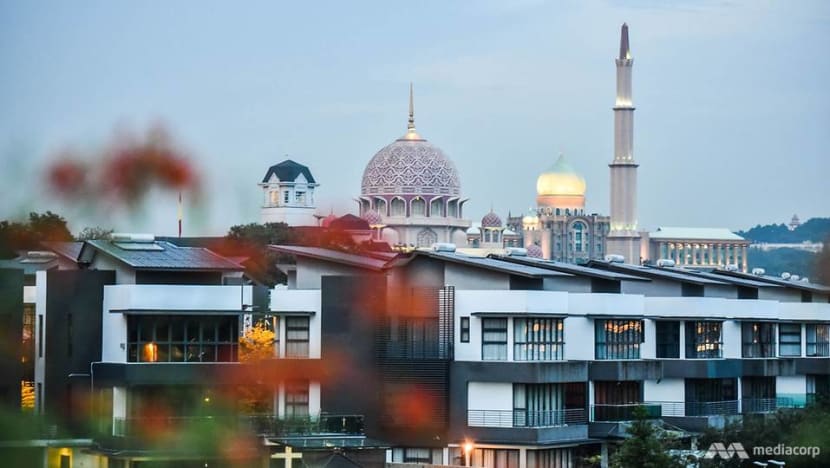 PUTRAJAYA: From a distance, as dark thunder clouds hang above, the isolation and incomplete futuristic skyline of Putrajaya makes it look like some kind of urban dystopia.

For many of the civil servants living there, when it comes to voting, it feels like one too.
A lingering discomfort at the ballot box about privacy, perceived tracked votes and the repercussions of biting the hand that feeds exists in Malaysia's home of government just outside Kuala Lumpur.
"They know who you are. They know where you live. They know if you didn't go to vote," said a ministry worker who wished to keep his identity anonymous.
Putrajaya is a federal territory - one political constituency made up predominantly of public service workers. Nearly all of Malaysia's ministries and government offices are based in this distant enclave down the highway from the buzz of the capital proper.
In general elections it has, without fail, been held by the ruling Barisan Nasional (BN) coalition and 2018 should be no exception, going by predictions.
"Putrajaya is a very safe seat. The ruling party could expect 65 to 70 per cent of the popular support," said Ibrahim Suffian from the Merdeka Center for Opinion Research.

"There is a strong affinity and relationship between the public sector and the ruling party because they've been in power for nearly 70 years and therefore there is a lot of cooperation, a lot of cross-fertilisation to some extent," he said.
"Added to that in the Malaysian context, civil servants tend to be more conservative, have a bit more of a right of centre outlook."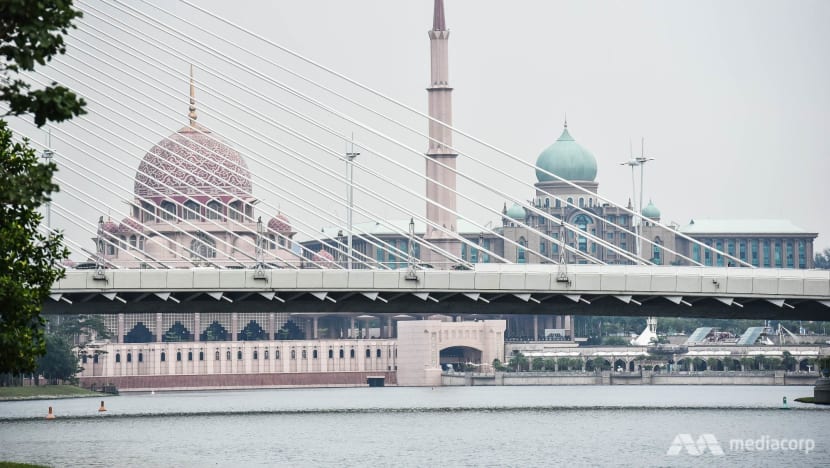 But he agrees there are elements of self-censorship present among the constituency, "meaning they won't be able to be openly critical of their employer".
"We do expect that some civil servants may have this consideration that they ought not vote for a party beyond the ruling party because they owe their allegiance to the party."

The ministry employee says it is more than just a consideration but an ingrained belief. "The traditional way, they think that the government knows who they voting for," he told Channel NewsAsia.

"It's a dangerous place to live. You might have a good standard of living, but it's not stress-free. You have to think about if it's worth it."

Malaysia's election commission has issued assurances that voting is anonymous.
"Votes are definitely confidential and untraceable, because the serial number for ballots and the order of the names in the name list are different," an Elections Academy spokeswoman was quoted as saying by local media.

Yet, even for the candidates competing against UMNO mainstay and incumbent Tengku Adnan Tengku Mansor in Putrajaya in this year's election, combating voter fear is a major challenge for them.

"The only thing that saves BN is the perceptions that whatever votes come in will be traced. It's not exactly confidential. That's the perception. Whether it's true is another thing," said Malaysian Islamic Party (PAS) candidate for Putrajaya, Prof HJ Zainal Abidin Kidam.

"They want change. I know they want change. But they're scared. So I'm trying to tell them don't be scared. If you work as a group, if you come in and really say what you feel then nobody can do any harm to you," he said.

"What can the government do if it's 10,000 of you supporting the opposition? Don't tell me they'll be transferred away or be discriminated against."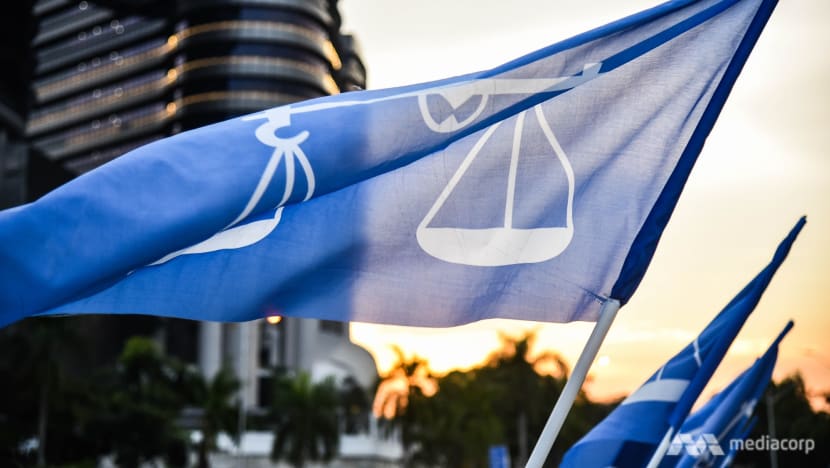 SPLIT ALLEGIANCES

Beyond voter perceptions, the nature of the political fight in Putrajaya is expected to deliver a significant advantage to the ruling party.

For the first time, the seat is a three-way fight after PAS and Pakatan Harapan (PH) failed to form a coalition, meaning each will file separate candidates, presenting a likely split vote between opposition supporters.

The PH candidate is a political newcomer, Prof Samsu Adabi Mamat, who says he has been inspired to run by the return of former national leader Mahathir Mohamad, who switched allegiances to the opposition over an ongoing feud with Prime Minister Najib Razak.

Putrajaya is the house that Dr Mahathir built. It was his modernisation drive that inspired the purpose-built administrative centre. And the 92-year-old is looking for the front door keys once again.

"The residents of Putrajaya still remembers that Dr Mahathir is the founder of Putrajaya. His role plays a big part in influencing the people of Putrajaya to come out and vote," Prof Samsu said.

He also felt moved to assure voters of their free vote and their job security, even if they voted for an opposition party. "We feel it's important that they know all votes are confidential," he said.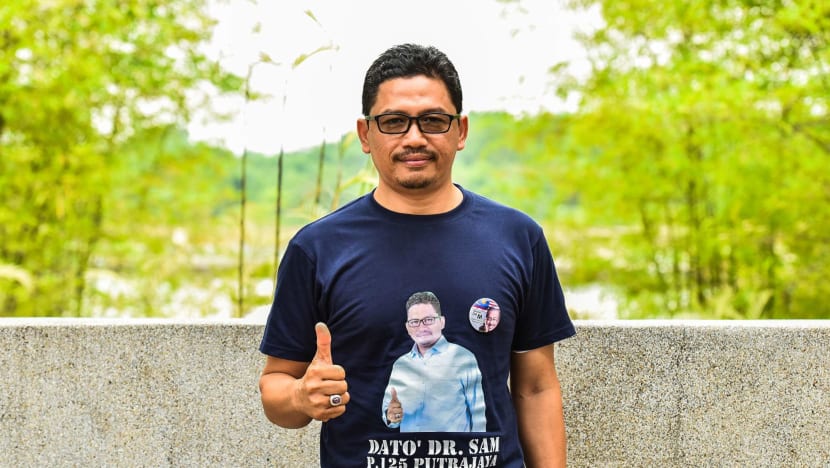 "Moreover, they should be aware that there's a difference between a government and a ruling party because a ruling party can change, and if the ruling party changes, they are still a government servant at the end of the day."

Being civil servants, voters in Putrajaya are widely seen as more politically engaged than in other parts of the country. In 2013, the seat had the highest proportion of voter turnout in Malaysia at 91.3 per cent.

It also means they are being plied with rewards to guarantee their vote.

During campaigning, Prime Minister Najib has looked to shore up support from civil servants more broadly across the country. In recent weeks he has promised annual wage increases and additional religious leave for non-Malay workers.

"I promised that no one will be left behind in the government national transformation program. Not just for next five years but for the next 30 years," Mr Najib told workers at a Labour Day event in Kuala Lumpur on Tuesday (May 1).
"You know what to do, ok.'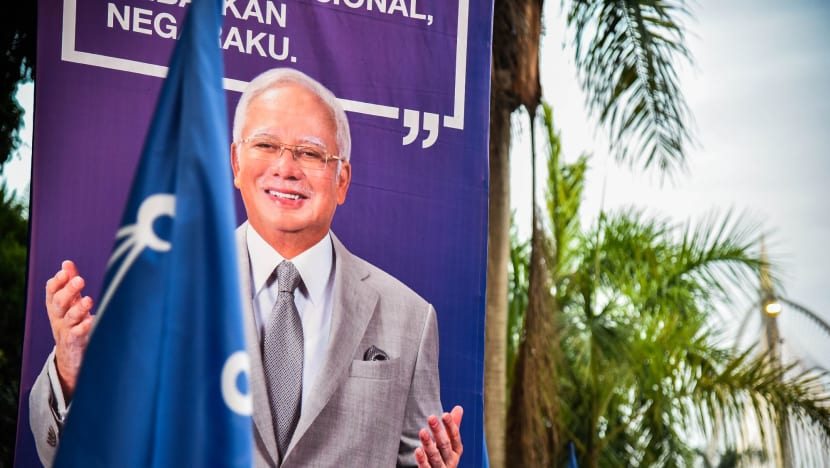 PAS candidate Prof Zainal says civil servants need to lead by example if they are dissatisfied with the government's performance.

"If you ask them, they will say to you, we are happy with what we're getting now.  Because they are given everything. And the same time they realise there is a lot of abuse of power, including corruption cases, they're pretty aware of that," he said.

"I'm trying to drive them for change. What you are getting here is not what others are getting. And you're responsible to change the government. It has to start in Putrajaya."