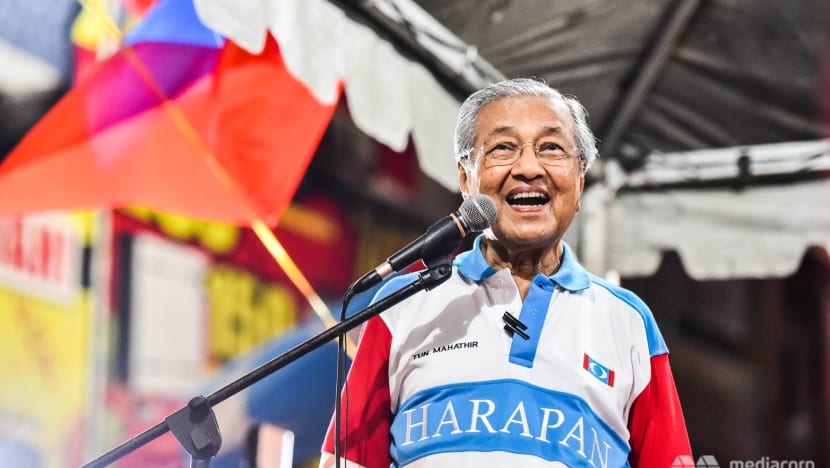 MELAKA: In one of the hippest cities in the country, Malaysia's opposition rolled back the clock on Friday (May 4) night, fronting a large supporter rally in Melaka with a political line-up it might have sported in the 1980s.

Alongside the still energetic 92-year-old frontman Mahathir Mohamad, opposition coalition Pakatan Harapan brought back giants of a former era - influential politicians who like Mahathir have changed allegiances and are now intent on bringing down a party they steered for decades.

Melaka might be fast becoming a trendy tourist hub, but with the average age of three of the VIP guests at 82 years, this night, it also lived up to its other mantra as "The Historic State".

Rafidah Aziz, 74 - once known as the "Iron Lady" - the minister for international trade and industry for 30 years, and Daim Zainuddin, 80, a former finance minister in Mahathir's cabinet took to the stage as the new-old faces of a most unconventional opposition force.
For Rafidah, it was her first time attending a campaign rally, after retiring a decade ago. "While I was in my retirement, I was watching what the government was up to. The time has come for me to do the right thing, especially when the country is falling apart," she said.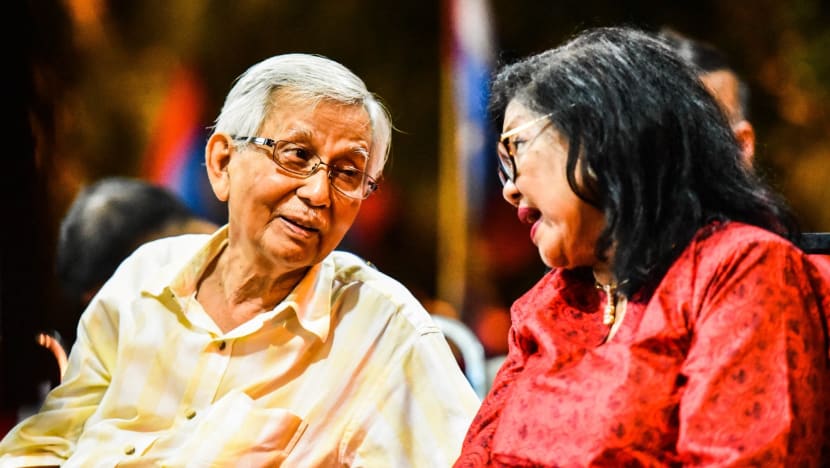 And they doubled down on the issues that perhaps most of all caused the fracture and defections from the ruling UMNO - the saga involving state investment fund 1Malaysia Development Berhad, or 1MDB, and the man they hold culpable, Prime Minister Najib Razak.

Throughout Mahathir's campaigning so far, the embattled fund that allegedly mishandled billion of dollars has been a clear target. He claims it was the main instigator for him forming his own party in 2015.

And the former leader has been filled with venom for Najib's purported - but not proven - involvement with the fund's mismanagement. This week he admitted the "biggest mistake of his life" was assisting Najib to the nation's highest position.

In fact, Mahathir's speeches contain little policy substance but maximum slander.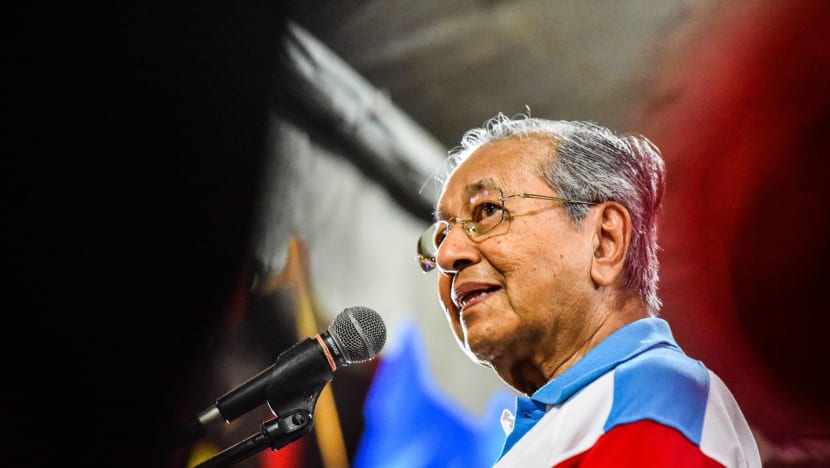 "Najib has introduced a new chapter of history for Malaysia and it isn't one we like," he told the crowd.

"1MDB spent RM42 billion. What do you see? Nothing. Why? Because the money went into his pocket. He promotes corruption, abuse of power and uses the people's money.

"So we have to get Najib out immediately. There is not much we have to do. We don't have to go to war. Or kill. We just have to vote for Pakatan Harapan."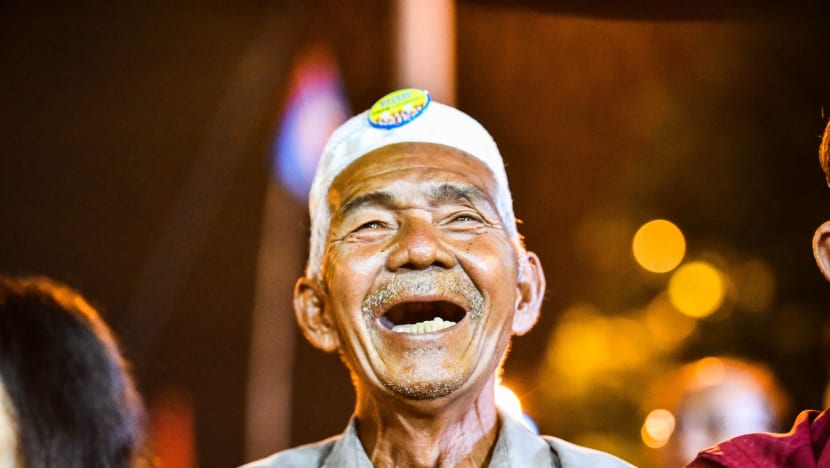 SHIFTING BOUNDARIES

With many young voters and a fast urbanising population, Melaka was a state Pakatan Harapan had slated as a priority ahead of the May 9 vote, despite its history as a Barisan Nasional (BN) stronghold. In the 2013 general election, the opposition won two of six seats in the state. It had its sights on more.

The crowd for Pakatan Harapan's rally on Friday was impressive. "This is an extraordinary sight because I have never seen such large crowd of Melakans, come and gather here," Mahathir remarked.

But three-cornered fights due to the emergence of the Islamist Parti Islam Se-Malaysia (PAS) in Melaka, and BN left to dominate rural constituencies, mean the state battle over about a million votes has become a far steeper challenge for Mahathir and his band.

Economic arguments that land a blow in other parts of the country may be less effective here.

An emphasis on infrastructure development has been highlighted in Melaka BN's manifesto, including the construction of road and airport projects and a commitment to the Kuala Lumpur-Singapore high-speed rail project.

State revenue was at an all-time high in 2016 and tourism numbers to Melaka's vintage streets have soared. Youth unemployment is at a national low of 2.9 per cent, versus 10.8 per cent across the whole of Malaysia.

The plight of Melaka was hardly raised in any of the addresses of those on stage - which also included opposition heavyweights Wan Azizah - deputy prime ministerial candidate - and Democratic Action Party (DAP) leader Lim Guang Eng.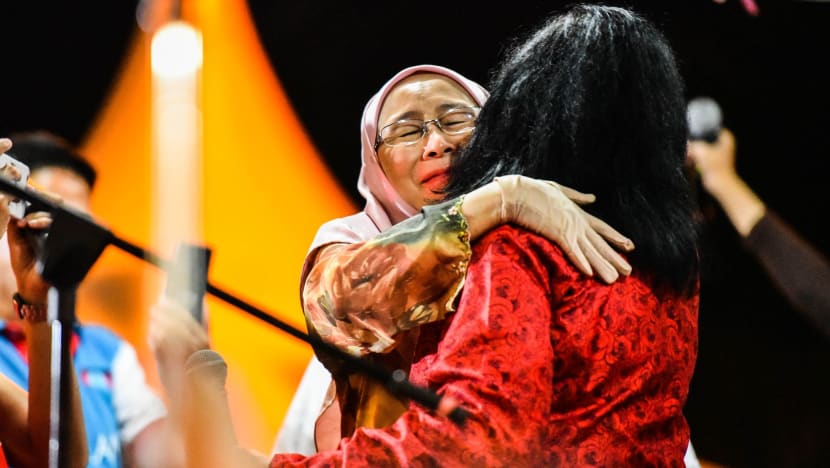 Mahathir himself made no specific election pledges to the people of Melaka, a state he would love to have but likely knows is an improbable dream.

"OLD IS GOLD"

Mahathir has defied his age to embark on a consistently ferocious campaign that so far has taken him to seven states and territories at events that often last until close to midnight.

"It is very tiring but still I survive," he told reporters in Kuala Lumpur ahead of his Melaka appearances. "Now I'm old. I still can speak for one hour. I would like to find out any other 92-year-old willing to speak for one hour."

His drawing power is clear, particularly among Malay voters, and even contemporary attendees in Melaka appeared willing to embrace a leader who has admitted he does not "have much time left".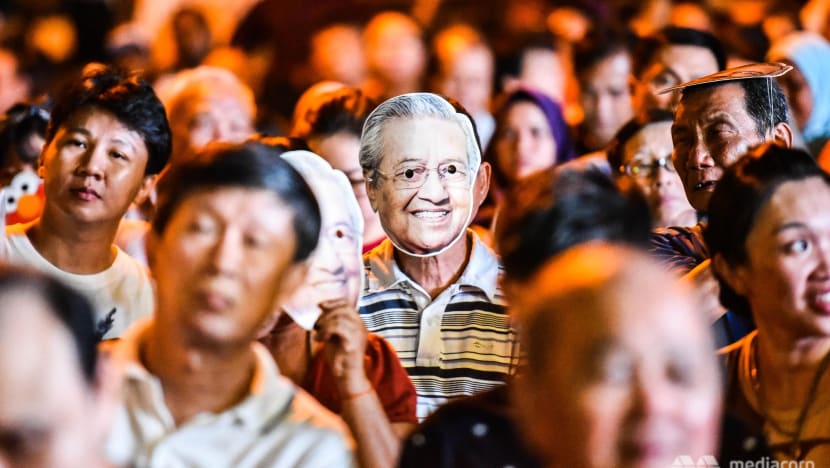 He easily held the crowd's attention throughout his speech, dipping from offense to humour to familiar sarcasm. He paused at one moment to relish the spontaneous eruption of united cheers of "We love Tun".

It was the type of moment to come out of retirement for.

"Age wise, old is gold and he is very experienced in this line. During my parents' time, it was peaceful, now everything is expensive," said Anita, a 26-year-old rally attendee who lives in Singapore.

"Although they are quite old and should have retired, they have the power to attract attention and are charismatic as well. I believe they can bring a huge wave of change to Malaysia," said Roy, 26.

"I think age is just a number for Tun Mahathir," said another crowd member, Anith. "He's old but this is not a football match, this is to govern the country."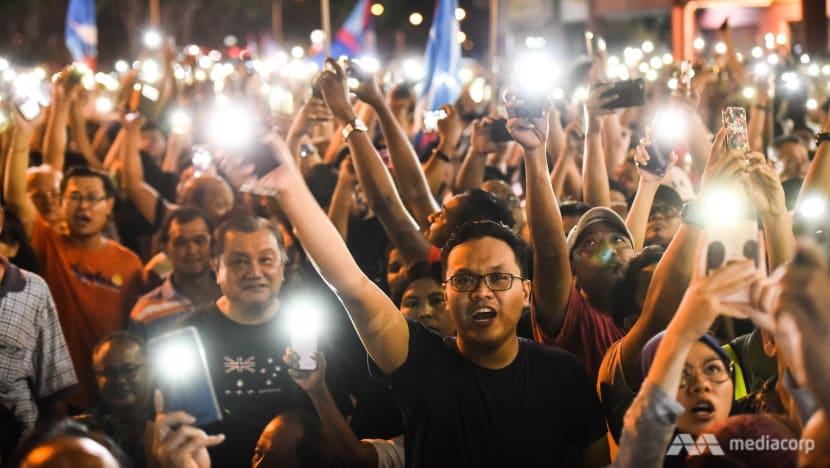 Nostalgia is a powerful weapon. Yet it remains to be seen if Mahathir can grasp any lasting resonance with the population.

In Malaysia, strategic moves like delineation and big spending promises may prove to be even more forceful, especially in delicately poised states like Melaka. 
Najib's power over his party and consistent resilience to all attacks on his record still stand him again in good stead to claim electoral victory

"Mahathir is a lot of things to many people. By and large, people retain very positive memories of him and positive assessments of him," said political analyst Ibrahim Suffian from the Merdeka Center for Opinion Research.

"But at the same time, voters make consideration not just about the past, but about the future. To this extent, Mahathir brings a contestation about what the future of Malaysia might be."

Mahathir and his former ministers are defying their own history to stand up under a Pakatan Harapan flag. After Wednesday's vote they will hope they will not be simply resigned to it.