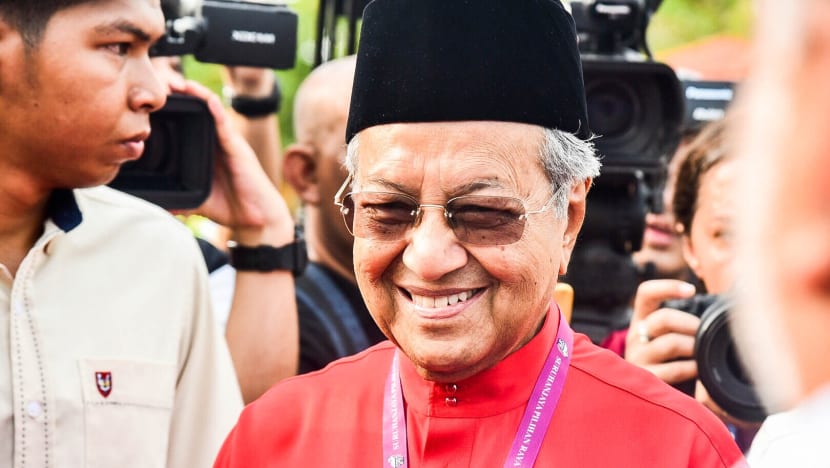 LANGKAWI: The legends of Langkawi are well known and fondly recalled among locals on the island. One of the most famous tells the tale of a maiden, accused of adultery, tied to a tree in the burning sun and eventually sentenced to death.
With her dying breath, she cast a curse on Langkawi, sentencing the island to seven generations of bad luck.
Curse or not, Langkawi suffered a series of misfortunes over the centuries and remained a relative backwater until one man from the mainland - who first arrived stationed as a young doctor in the 1950s - set about transforming the "jewel of Kedah". Today, many credit Dr Mahathir Mohamad for bringing lasting prosperity to its fishing villages and sandy shores.
Now, he is back in Langkawi hoping to write a new story. And should he succeed in his quest to become Malaysia's prime minister once again, it would indeed be a thing of legends.
Dr Mahathir, at the twilight of a colourful political career lasting six decades long, has chosen Langkawi as the battleground for his political revival. It is a place steeped in reciprocal nostalgia, for the 92-year-old patriarch of Malaysia's modern politics, and the people who have always supported him.
This time it is different.

Dr Mahathir has re-emerged in Langkawi draped in red - the colour of the new party he formed, Parti Pribumi Bersatu Malaysia. He has joined forces with and nominated for the opposition coalition, Pakatan Harapan.
Enraged by the rule of his former political ally and protege, Prime Minister Najib Razak, Dr Mahathir is now running against the party whose ideology and agenda he shaped for generations.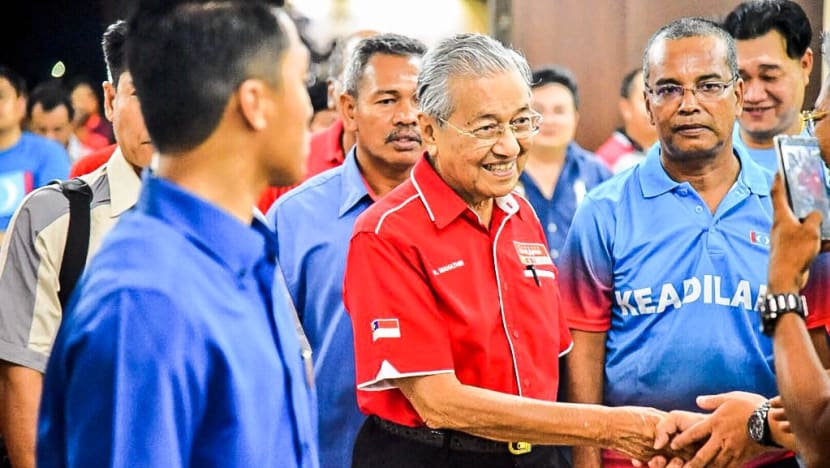 Amid this contest of giants, Dr Mahathir must also contend with a local adversary unwilling to roll over for his elder. Nawawi Ahmad has held the seat since the 2013 election, when he won with nearly a 12,000-vote majority.

For local voters with local issues at the fore of their minds, it will be a case of choosing personality or party.
"The competition right now between Dr Mahathir and the incumbent is akin to an elephant going up against a cat," said Assoc Prof Dr Awang Azman Awang Pawi from the University of Malaya.
"Mahathir is a high-profile candidate and a known personality, popular, synonymous with Langkawi and Kedah whereas the incumbent has moderate achievements comparatively."
TOO OLD, NOT RELIGIOUS ENOUGH

Since its inception as a constituency in 1994, Langkawi has never failed to be held by the Barisan Nasional (BN) coalition. Its people have not wavered yet in their support for the ruling government.
Now, some opposition supporters attest to simply crossing the political divide because of Dr Mahathir's presence on the other side.
"I support him because of what he's done for Langkawi. Not because of his political party," said resident Nor Hamishah.
"What I wish for Langkawi is that Tun can bring back its glory. We can see that Barisan Nasional does not intend to bring back Langkawi's glory. We understand that Tun Mahathir Mohamad really loves Langkawi," said another opposition supporter.
Yet, some of the very same supporters of the past are giving reasons why Dr Mahathir cannot rule their island, or their country again. His critics decry a period of crackdowns on dissent and political opponents, including Anwar Ibrahim, the jailed opposition figure lying in wait to ascend to the leadership under a most unlikely arrangement with Dr Mahathir himself.
"I think his mistake was joining Pakatan. Because those are the people who dissed him before and now he's cosying up to them," said one voter who supported Dr Mahathir until his exodus from UMNO.
Dr Awang says his field studies show it remains to be seen whether those who respect Dr Mahathir will actually vote for him.
"When we did our field studies, we found that there are a lot of Mahathir supporters out there but still with UMNO. They said that Mahathir is upset towards certain individuals but not upset with UMNO. And most sympathise with Mahathir because he's 92 years old. A lot of them are still supporting him but afraid to leave the party," Dr Awang said.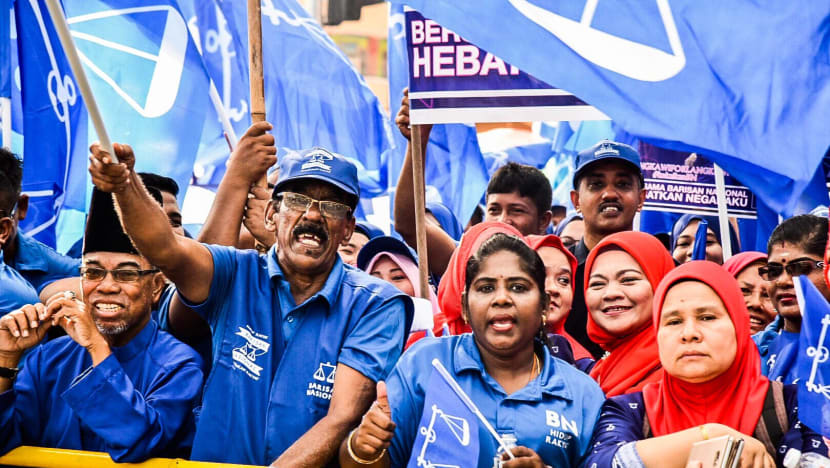 With the Malaysian Islamic Party (PAS) running as a genuine third force in Langkawi after splitting from under the opposition umbrella, Dr Mahathir's perceived lack of piety is also being held against him on the overwhelming Malay-dominated island.
"He's strong in terms of money only. Not in terms of his faith. That's down. 0.0," said a PAS supporter.
A MONUMENTAL LEGACY
One of the physical monuments to his legacy on the island is a large, powerfully posing eagle statue over a waterfront plaza. Islamic groups have threatened to pull it down because it does not comply with religious teachings.
Beyond the symbolic, government attention to Langkawi over several decades has turned it into one of the powerhouses of the nation's tourism industry. In 2017, more than three million tourists visited, many of them attracted by world class resorts or on cruise ships.
During Dr Mahathir's ruling era Langkawi was also made a free port with a duty-free status, a special provision to stimulate the local economy. They are factors, tinged with memories of halcyon days in Langkawi, that Dr Mahathir has used to good effect during his electioneering here.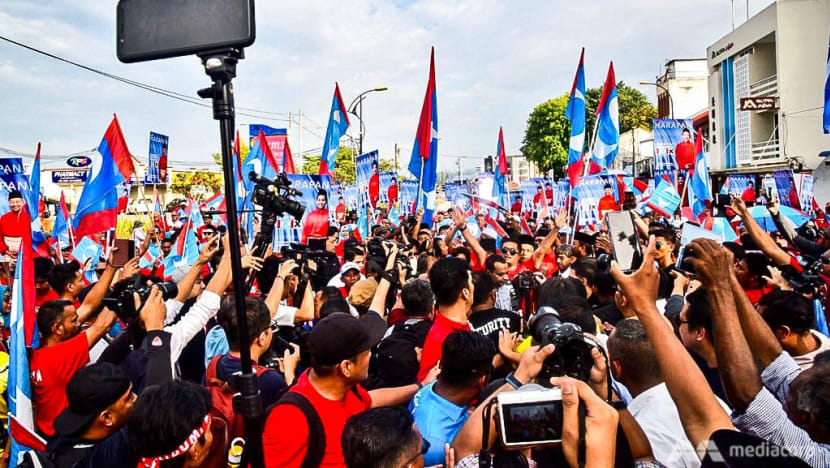 "I was here for six months, six wonderful months which I never will forget. So when I became Prime Minister, I decide that if I enjoy Langkawi so much, I would like to see other people enjoy Langkawi also," he told an audience at a campaigning event on Saturday evening (Apr 28).
"We never promised to the people of Langkawi to turn this island into a duty-free island. No one from Langkawi asked for it, but we felt that it was a way to develop Langkawi," he said.
"If Langkawi loses its duty-free status, I am convinced that Langkawi's economy will decline." Prime Minister Najib has not indicated, however, that the tax status of the island is under review.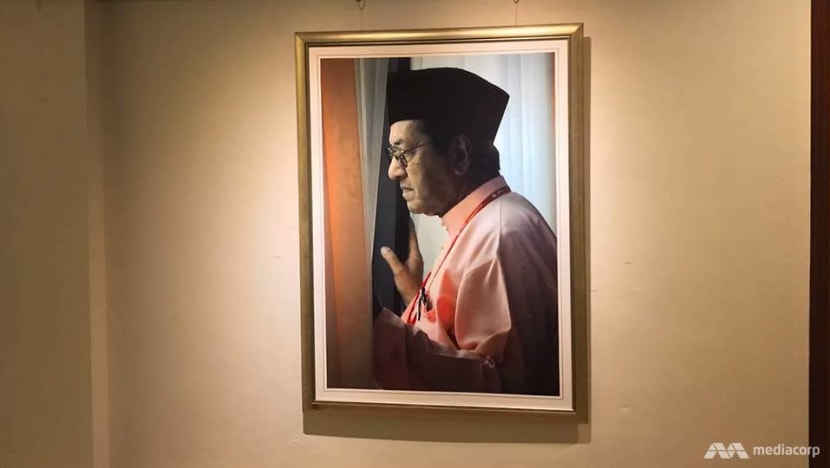 Mahathir's barbed critiques of the national leader have been relentless during the early stanzas of his campaigning. His language is full of warnings for the implications of re-electing the BN.
"If we don't choose wisely, we will suffer the consequences," he said.

"Once upon a time, our country was known as the Asian Tiger and now we are known as one of the most corrupt countries in the world. We just want the country to be governed well so that we can bring back its glory, make it known to the world and be a first-world country."
The so-called glory that Dr Mahathir reminisces of during his two-decade rule has been embodied in a local museum, built exclusively for the awards and gifts given to him over that time. It is a softly-lit space also full of portraits and photographs of a life in office.
If he fails to win this parliamentary seat there will be no new additions to that museum. Dr Mahathir will remain as one of Langkawi's legends of the past.