Battling inflation, labour shortage among Malaysian trade groups' wish-list for 2023 budget
Malaysia's 2023 budget will be tabled in parliament on Oct 7. This will be the last budget to be tabled by the current government before the 15th general election is called.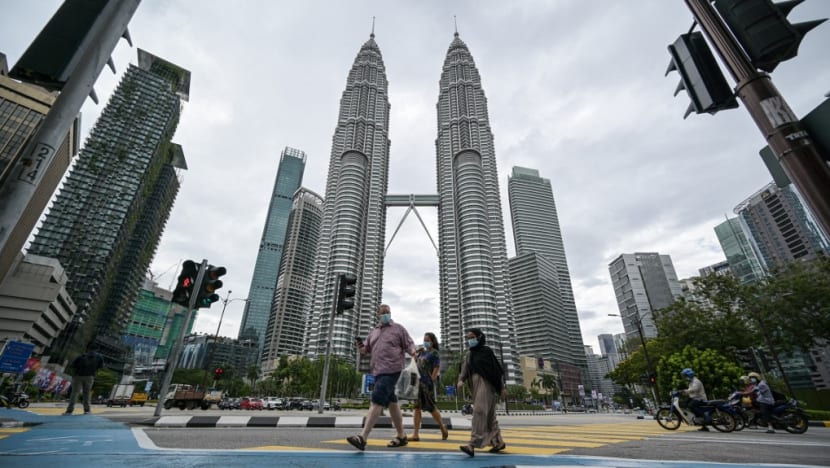 KUALA LUMPUR: As Malaysia's general election looms, the tabling of the country's 2023 budget will be closely watched and monitored. 
The tabling of the budget was moved three weeks earlier to Oct 7 from its original date of Oct 28, sparking suggestions that the parliament will be dissolved shortly after to make way for the election.
Prime Minister Ismail Sabri Yaakob has defended the decision, saying it was not unusual as the budget had in the past been tabled in September.
The 15th general election is not due until September next year, but United Malays National Organisation (UMNO) president Ahmad Zahid Hamidi has been putting pressure on Mr Ismail Sabri, a vice president of UMNO, for a snap poll.
In a pre-budget statement on Jun 3, the Ministry of Finance said that the transition from recovery to reform initiatives is a key focus for the 2023 budget in comparison to the 2022 budget.
"As the recovery momentum gains traction in the post-COVID-19 period, the government will focus more on reforms to improve the rakyat's (people's) wellbeing, particularly income and social protection, the competitiveness of Malaysian businesses … and to strengthen the nation's resilience against future shocks while consolidating the government's fiscal position," it said.
As people and businesses are still reeling from the effects of the COVID-19 pandemic, which saw various lockdowns and measures disrupting the economy, CNA spoke to several trade and consumer associations on their budget wish-list. 
They looked forward to assistance in digitisation and mechanisation, while hoping that the government would address labour shortage and inflation.  
An economist opined that the 2023 budget is likely to be people-friendly and packed with goodies and handouts, since election is speculated to be around the corner.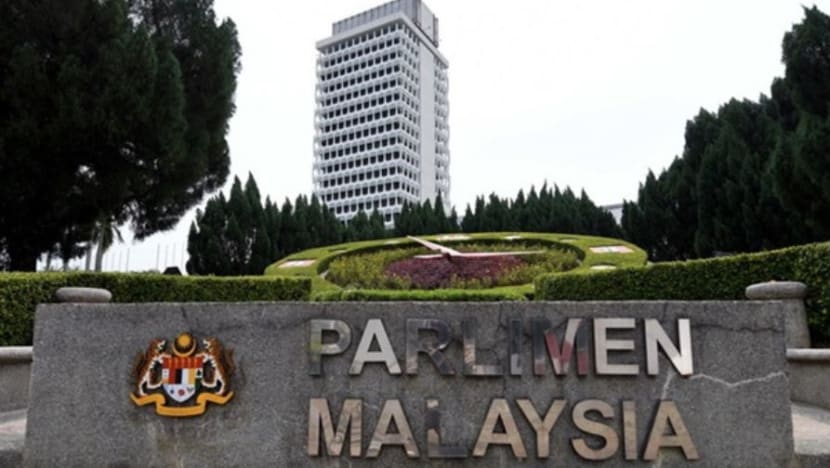 ADDRESS HIGH COSTS OF LIVING 
Small and Medium Enterprise (SME) Association of Malaysia secretary general Chin Chee Seong said the government should keep inflation under control, as it has a very big impact on consumer spending and has led to a reduction in SMEs' revenue.
He told CNA that furniture manufacturers in Muar, Johor, for example, had to reduce their production lines because there was less demand.
"This reduced demand has hit a lot of SMEs. In fact, it is expected to be worse next year especially for non-essential products. For essential products, the demand is there," he said, adding that inflation is a global issue.
Mr Chin said the fact that the overnight policy rate (OPR) has increased recently, some people have to tighten belts to pay higher instalments.  
"You can't control inflation as a whole but the government needs to have more control on essential items and products. If possible, there needs to be less reliance on imports as well," he said.     
Federation of Malaysian Consumer Association (FOMCA) president Marimuthu Nadason said they hoped the budget would address six sectors - cost of living, food security, unemployment, healthcare, public transportation and education. 
He said that cost of living is the most important issue for now as the rate of inflation has risen 3.1 per cent from January to August, according to the Department of Statistics. 
The food index has increased 5.1 per cent in that same period and remained as the main contributor to the rise of inflation. 
"People are cutting down on day-to-day food items. When you compromise eating habits, you have more cases of malnutrition," Mr Marimuthu told CNA.
He said that the government should place food security issues very highly, as the conflict in Ukraine and the COVID-19 pandemic had caused supply issues all over the world.        
"These are very important for the people. I hope it's not an election budget where it is only about giving out cash aid. It must address the real issues at the end of the day," he said. aid.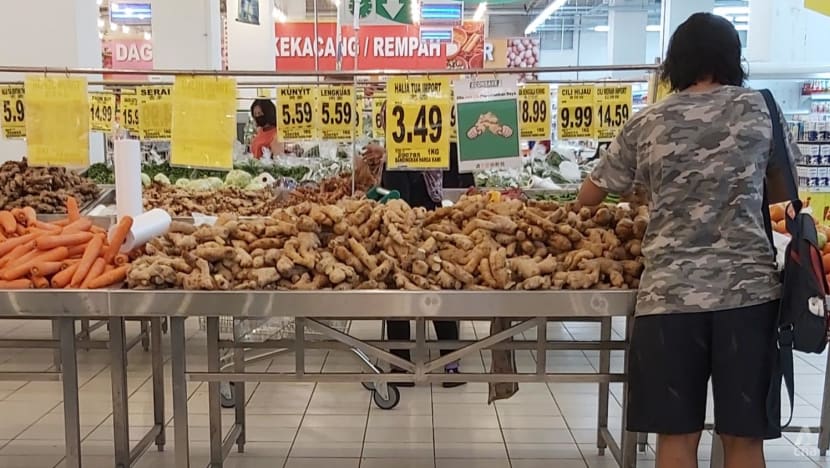 RESOLVE LABOUR SHORTAGE

 
Labour issues have come to the fore since the pandemic, and most sectors in the country have been impacted by the lack of manpower.
The Malaysian Palm Oil Association (MPOA) said that since January of this year, the government has approved close to 400,000 foreign worker quota applications for all economic sectors, but delays in source countries and agent mechanisms have resulted in only 12 per cent of them entering the country. 
Its chief executive Joseph Tek Choon Yee said in a statement on Sep 13 that the plantation sector is facing its worst-ever worker shortage since oil palm was commercialised more than a century ago.
"Recently, MPOA forecasts that Malaysia may likely end this year with lower total crude palm oil (CPO) production at 18.0 million tonnes amid its current main pain point with labour crunch and other downside factors," he said, adding that this would be the third consecutive year with no growth in CPO production. 
Mr Tek hoped that the government would introduce direct tax relief or incentives to cover the expenditures incurred by industry players in initiating recruitment programmes and awareness campaigns at the approved source countries to expedite the recruitment process.
He also hoped that the government would regulate and impose a fair cap and limit the total charges by the agents to employers.
"At present, some recruitment agents are charging high fees for their services. To date, no agency or ministry has developed guidelines or regulations pertaining to these charges.
"The imposition of a range of fair charges or fees would promote transparency," he said.
One of Malaysia's largest property developers, Mah Sing Bhd, hoped the government would look into expediting the process of bringing in foreign labour and ideally, accelerate the process of migrant worker approval in a more effective manner to help local businesses grow. 
The industry has been seriously impacted by the delay in site progress, which drives investors away, its founder and managing director Leong Hoy Kum said in a statement on Sep 13.  
"To meet demand and restore the economy's momentum, the construction industry currently requires 500,000 workers, primarily from Indonesia and Bangladesh," he said.
DIGITISATION AND MECHANISATION 
In the wake of the COVID-19 pandemic, digitalisation is key for SMEs to future-proof their businesses and to remain competitive in any situation.
Mr Chin of the SME Association told CNA that they hoped the government would extend the Industry4wrd Intervention fund, a financial support facility for SMEs to embrace digitalisation and the Fourth Industrial Revolution (4IR). 
"The fund is supposed to spread over five years but currently it has been fully utilised. There are many companies, especially SMEs who have not benefitted and would like to go digital and embark on Industry 4.0," he said, adding that the approval process could also be simplified.
He also hoped that the government would provide subsidies for SMEs that subscribe to plans with Internet connections of more than 100mbps.
"SMEs are utilising more Internet connectivity in their businesses but Internet charges for Internet speed of more than 100 Mpbs are relatively high," he said. 
In 2019, SMEs contributed 38.9 per cent to overall gross domestic product (GDP), 48.4 per cent to total employment and 17.9 per cent to total exports.
The Federation of Malaysian Business Association (FMBA) told CNA that it is hoping for a special fund to support the mechanisation of farming.
This is to encourage farming of food or animal feed input by the existing small-scale farmers, unemployed or those who are interested in farming, its president Malik Ali said. 
MPOA's Mr Tek added that in a bid to mechanise the industry, the association proposed that the government grants tax relief on selected heavy machinery and equipment that are used in the plantation sector for a specified period.
BOOST FOREIGN TOURIST RECEIPTS 
Malaysian Tourism Council president Uzaidi Udanis said the key to the tourism sector's recovery is promotion of the country. 
"In general, we need more aggressive promotion and this requires a bigger allocation of funds. Even social media is not free. If the promotion is not aggressive, there is a risk of us being left out especially as there is a competitive market in ASEAN and other new markets such as Saudi Arabia," he told CNA.
He said that the tourism in the country has improved since the reopening of the borders in April, but it could improve further. 
He said that while tourist arrivals were higher than Thailand during the first six months of the year, Thailand has since upped their game and is very aggressive to pull tourists into the country.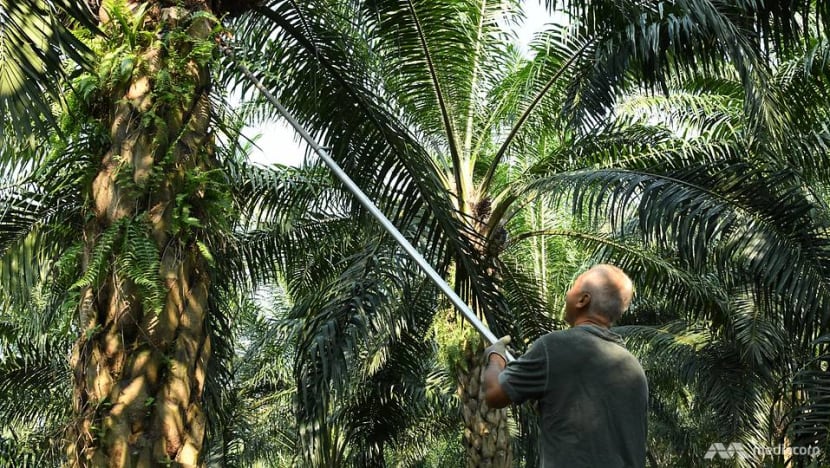 A PEOPLE-FRIENDLY BUDGET LIKELY: ECONOMIST
Sunway University economics professor Dr Yeah Kim Leng said that as the budget coincided with the election cycle, it is likely to be one that is "people friendly".
"This means that it will contain a lot of so-called goodies, handouts as well as measures that alleviate the cost-of-living burden faced by low-income groups," he told CNA.
He also expected support, subsidies and various measures to support the SMEs in the country.
"It will be a supportive budget but importantly, given that the country has experienced three consecutive years of fiscal deficit of 6 per cent on average of the GDP, it will be prudent to have a more sustainable budget that is in line with the medium-term fiscal framework," he said.
He added that 2023 is likely to be highly challenging economically, with a possibility of recessions in several countries, if not globally.  
He pointed out at about 63.5 per cent, Malaysia's debt level is approaching the statutory limit of 65 per cent of the GDP.  
"The government will have to strike a judicious balance between an expansionary budget and the need to improve the fiscal metrics, especially the fiscal deficit as well as debt level," he said.