'No fear, no logic': Youths riding illegally modified bicycles a threat to road safety in Malaysia
Those racing on basikal lajak often aim to get into what is known as the Superman position, which allows them to be more aerodynamic as they go downhill.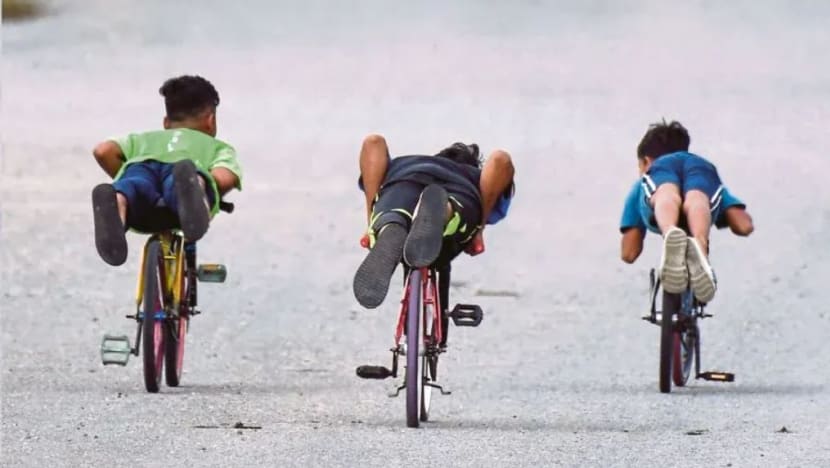 A driver handed a jail sentence for reckless driving after eight teenagers were killed has thrust the basikal lajak issue into the national spotlight  
Youths in parts of Malaysia have been racing using these modified bicycles, endangering road users
Bicycle shop owners and professional riders say illegal modifications should not be encouraged
To eradicate such practices, public education is key
JOHOR BAHRU: Business owner Khairul Hakimin Muhammad was driving along a main highway in Bangi, Selangor last Thursday (Apr 21) when two cyclists sped past him, coming within inches of grazing both sides of his car.
The riders blew past a red traffic light 300m in front of him. Mr Khairul immediately applied his emergency brakes and swerved to avoid six other cyclists, presumably from the same group, who cut into his lane from the left. He remembered seeing two of them riding in a prone position. 
He told CNA that he missed the group narrowly, and attributed it to the fact that he was alert enough to react in time. 
"That was the second time in four days that I saw this group tearing down a hill into the main road at Bangi's Section 16," Mr Khairul recounted. 
"All of them seem like they are still in primary school. Their bicycles are clearly modified, no brakes and (a) set up to allow them to plank horizontally," he added.
"There was no sense of fear and certainly no logic in why they would ride that way," said Mr Khairul, who later made a report to the police about this "basikal lajak" gang. 
Basikal lajak (modified speed bicycles) is a form of drag-racing using illegally-modified bicycles on public roads. It is popular among youths in parts of Malaysia.
These bicycles typically do not have brakes or reflective lights. The riders also do not wear helmets, padding or safety gear. 
The races typically begin from atop a hill, and continue downslope into public roads, including highways filled with traffic. 
While these modified bicycles have been popular among youths for years, they were thrust into the national spotlight earlier this month after a woman was sentenced to six years jail and RM6,000 fine (US$1,400) for reckless driving that led to the death of eight teenagers in Johor in 2017. 
On Apr 19, the driver Sam Ke Ting was released on bail pending the hearing of her appeal at the Court of Appeal.
The incident has triggered debate on where the blame should lie, given that the teenagers were cycling illegally on a public highway late at night. 
The police has been active in enforcing the law, which bars the riding of illegally modified bicycles on public roads. 
For instance, during an operation across two days in October 2021, Johor police apprehended eight youths who were engaging in basikal lajak races. Police said the youths, aged between 10 and 15, were riding in a dangerous manner and brought them to the police station for "further action".  
Over the past week, some netizens have posted on social media about their close shaves with basikal lajak gangs, including Mr Khairul. His post garnered more than 100 shares and 400 comments on Facebook, with many fellow netizens expressing concern on how to eradicate such groups.
Another Facebook user Nurul Hidayah Sa'al recounted how she would see these basikal lajak groups around her estate in Selangor, usually at night. 
She wrote that they would circle the neighbourhood, riding recklessly on the roads with little care for pedestrians or motorists. 
"They do not stop at traffic lights, cars stop for them," she wrote. "And we can't even tell these kids off, they even throw rocks at my car."
Five years after the accident that killed eight teenagers, what remains concerning is that basikal lajak groups are still active in some parts of Malaysia, where they continue to pose a road hazard for themselves and other road users. 
Bicycle shop owners and professional riders interviewed by CNA say that such modifications should not be encouraged. To eradicate such practices, public education is key, they said.
"THE THRILL IS WORTH IT": BASIKAL LAJAK ENTHUSIAST
What attracts youths to such modified bicycles?
CNA spoke to an 11-year-old boy, who is a self-confessed bicycle lajak enthusiast. He was  buying parts for his modified bicycle at a repair shop near Taman Dahlia in Johor Bahru. 
He told CNA that he has been racing for two years. The boy bought a bicycle frame from a used-bicycle shop near his village and assembled his ride after buying the other parts using his pocket money. His name has been withheld to protect his identity.
"The thrill of going downhill is worth it," he said.
"Usually we play at night because there are less cars and less chances of the police being around," the boy added.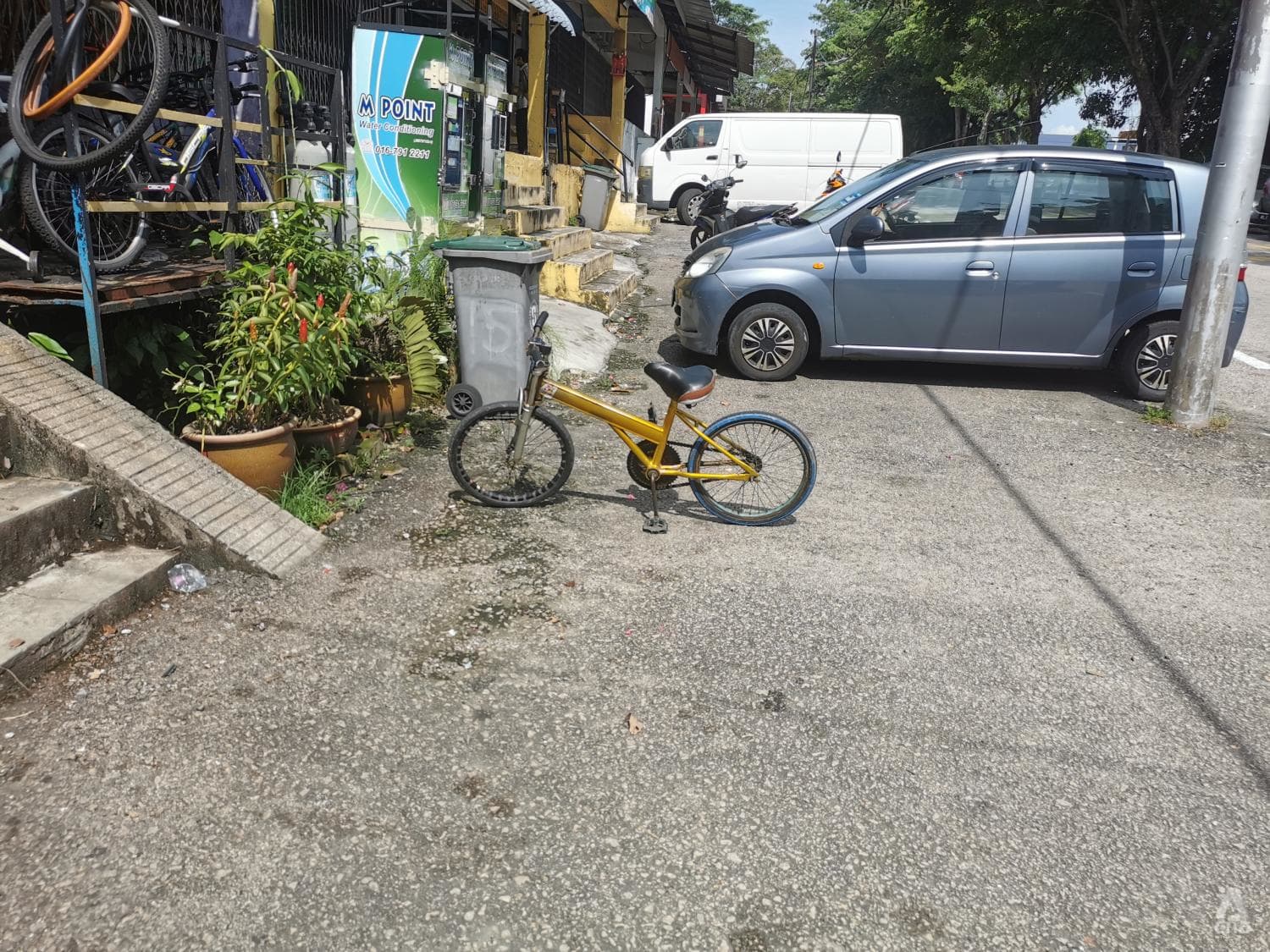 His bicycle, which has a gold frame, was fitted such that the saddle and handlebars were around the same height. 
"This is to do (the) Superman (position) so we can go fast when we go downhill," he explained.
When asked how he would stop the bicycle as it did not have any brakes, he pointed to the worn-out plastic slippers on his feet with a sheepish grin, indicating that he would rely on them to come to a stop. 
Mr Mohd Rizal Tisin, a professional track cycling coach who represented Malaysia in the 2008 Beijing Olympics, noted that the objective of these basikal lajak riders is to ride the Superman pose. This, he said, presents an enormous danger on busy roads. 
"Yes, the Superman prone position is for them to be more aerodynamic as they ride downhill. But this is a stunt, it is planking not cycling," said Mr Mohd Rizal. 
"There is no proper way to brake or manoeuvre the handlebars and it endangers them and other motorcyclists and drivers," he added.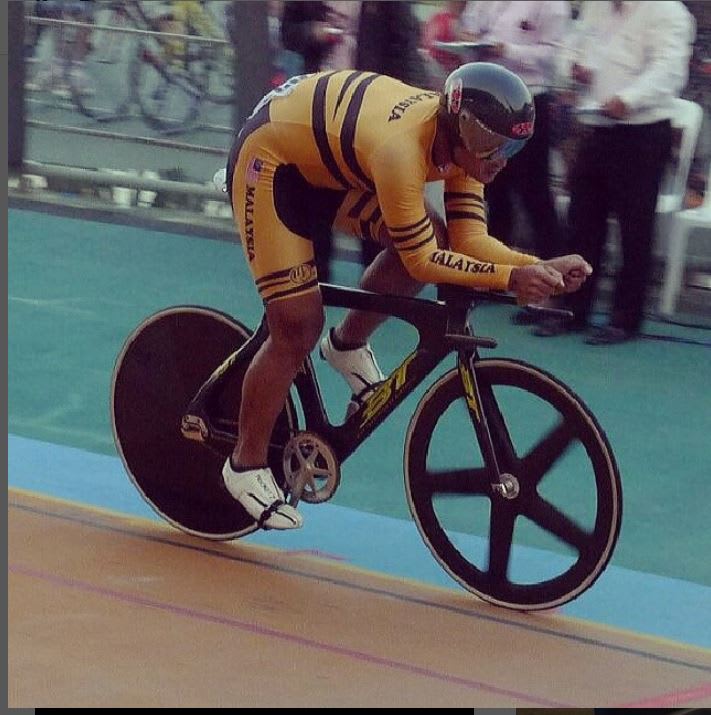 Mr Mohd Rizal, who was the first Malaysian to claim a medal at the track cycling World Championships, noted that cycling on public roads may be dangerous. 
He recalled how he suffered an accident when a motorcycle crashed into a group of 10 riders near Putrajaya.
"We were wearing safety gear and we cycled responsibly. What more these kids who are reckless?" said Mr Mohd Rizal.   
WE DON'T ENCOURAGE ILLEGAL MODIFICATIONS: BICYCLE SHOPS
Bicycle shop owners who spoke to CNA maintained that basikal lajak groups were still prevalent. They said they would see some members come to the stores to purchase spare parts. 
However, the shop owners stressed that they would not entertain any requests to modify bicycles to make them suitable for bicycle lajak activities. 
Mr Ooi Eng Huat, who has been operating his store Everyday Battery and Bicycle near Skudai for 24 years, told CNA that these basikal lajak enthusiasts would come to his shop from time to time to buy parts such as rims, spokes or frames. 
"Within their groups, there is usually one or two members who are skilled at repairing or setting up bicycles. They would purchase parts here and bring them to their skilled friend to fix," said Mr Ooi.
"We have had requests to modify these bicycles, to remove the brakes or adjust the saddle height and handlebars to an unsafe height. I've told them no, we don't do these services. We don't want to encourage this illegal activity," he added.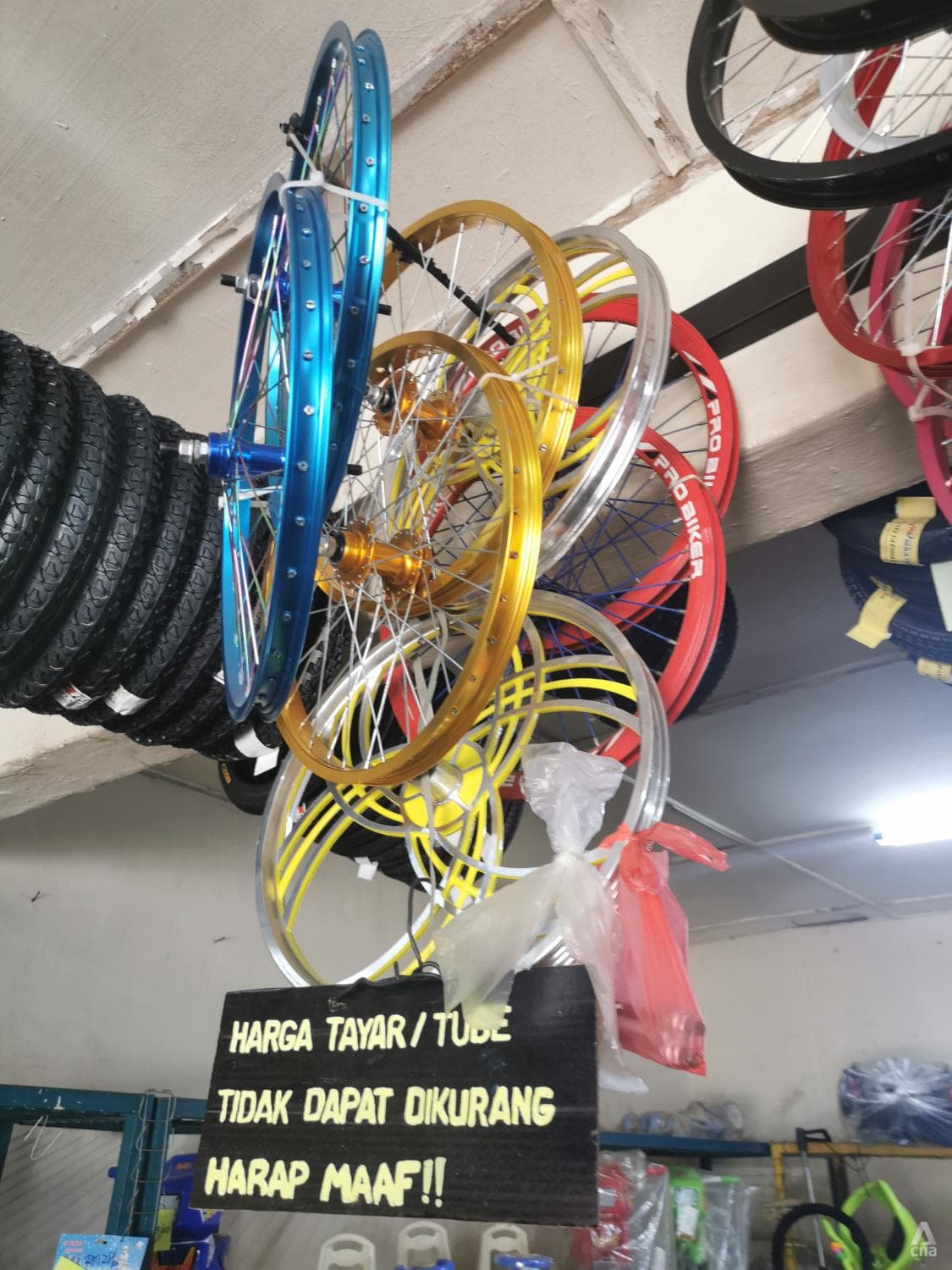 Mr Ooi added that the accident in 2017 involving eight deaths in Johor Bahru created some public awareness on the dangers of basikal lajak. 
"The police, parents and the general public are aware of how dangerous these groups are to themselves, and everyone else. While we still see them around, there's increasingly less of them around over the last couple of years," he said.  
Similarly, the owner of bicycle shop Sin Da Enterprise in Johor Bahru, who only wanted to be known only as Mr Wong, stated that he would not entertain any request to illegally modify bicycles. 
However, Mr Wong does sell some factory-assembled basikal lajaks in his store.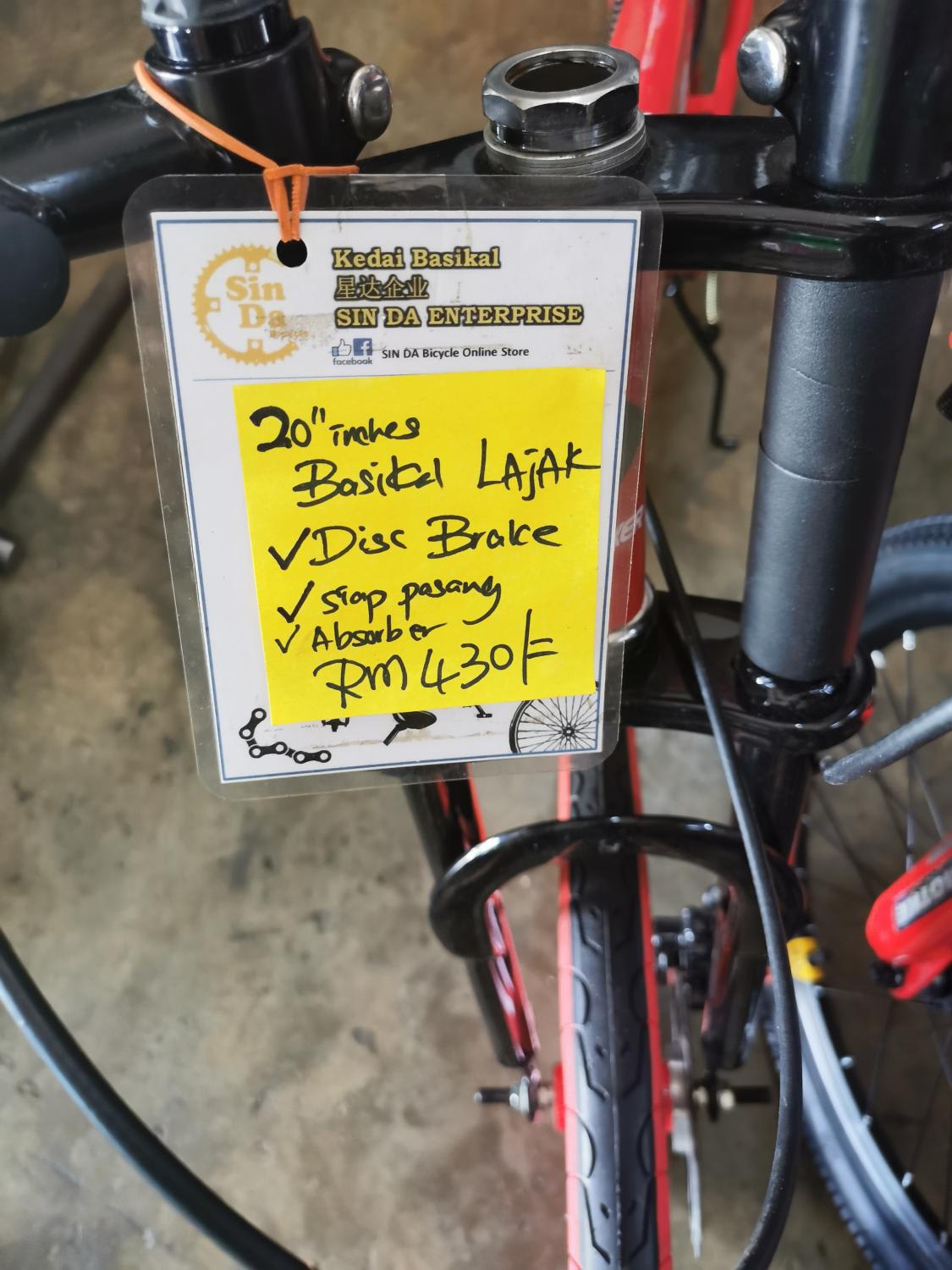 "These bicycles are not the same as the ones used by gangs for racing. They have brakes, reflectors and lights and are safe to use," Mr Wong explained. 
"They are called basikal lajak because we want to encourage them to use these bicycles instead of the illegal ones that they fix (up) themselves," he added. 
Netizens are keen for authorities to crack down on these gangs and apprehend them if necessary. Some are even supportive of punishing their parents for letting their children engage in such a dangerous hobby. 
Mr Khairul, who made a police report encounterting basikal lajak riders, told CNA that the whole society has to work together to eradicate these gangs. 
"We have to take pictures, videos and send them to the police. And when they are apprehended, get parents to pick them up," he said. 
"We don't want more of such fatal accidents to continue," he added. 
Indeed, there have been efforts by authorities to identify and stop such activities. 
For instance, local media reported last week that police in the northern state of Perlis have identified some roads and areas that are popular among these enthusiasts. 
Perlis police chief Surina Saad reportedly said that traffic police would conduct patrols to monitor these areas to ensure that basikal lajak gangs will not race there. 
EDUCATION BETTER THAN ARRESTS: LEADING CYCLISTS 
Despite enforcement efforts, leading Malaysian cycling enthusiasts and national athletes interviewed by CNA have called for authorities to focus on education and mentoring.
Mr Mohd Rizal, the Olympian told CNA that a better option was to educate these gangs through cycling clinics and even persuading them to join cycling competitions where safe practices are upheld. 
"The core issue is that these gangs are influenced by mat motors (motorcycle gangs) and they perhaps want to be Mat Rempits in the future when they can afford to buy motorbikes," said Mohd Rizal. 
Mat Rempit is a colloquial term for members of motorcycle gangs who partake in illegal street racing, bike stunts and even engage in petty crimes. 
"I've asked some of these kids and they said that they would one day like to be a Mat Rempit. It is best to educate them from young that this is not the right ambition, and it is not even a sport," he added. 
Mr Taslem Raziff, a professional BMX flatland rider who won bronze for Malaysia in the 2019 SEA Games in Philippines, told CNA that he has reached out to these basikal lajak enthusiasts to persuade them to try out in his BMX team. 
"For BMX, it's a bit similar because we encourage freestyle. But we use helmets, foam on obstacles and do them at skate parks instead of public roads," said Mr Taslem.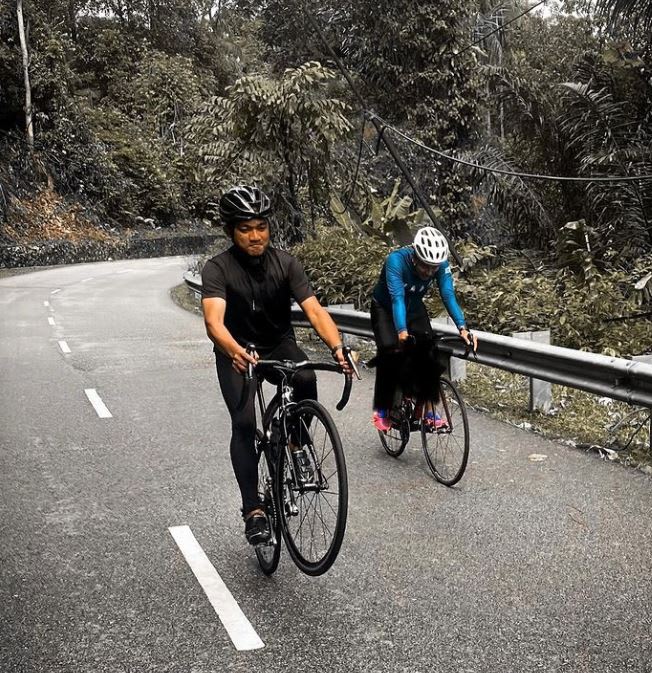 He told CNA that one of his peers, who is a professional BMX rider, was previously part of a basikal lajak gang. 
"It's possible that these lajak enthusiasts have a bright future," said Mr Taslem. 
"What's important is to prepare for them a location, teach proper procedures with rules and regulations and control it from there," he added. 
"We can't just decide to stop them from cycling. Because these guys are young, the more we try to stop them, the more likely they will persist with doing it," said Mr Taslem.