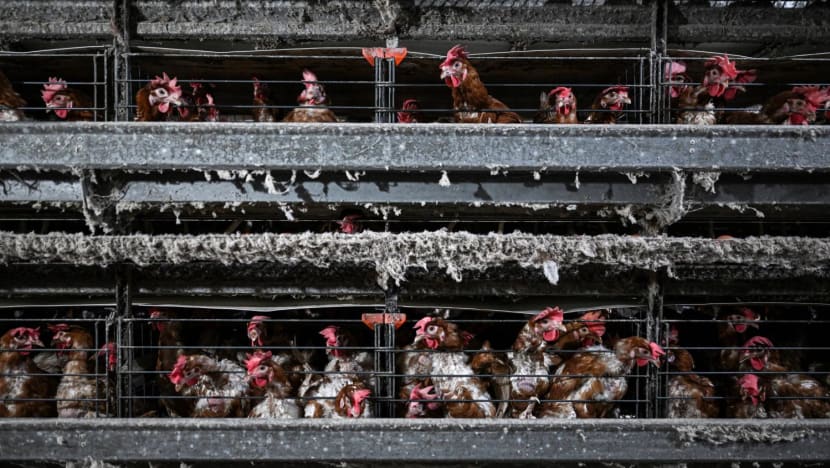 ALOR SETAR, Kedah: Amid reports of a bird flu outbreak overseas, Malaysia's Agriculture and Food Security Minister Mohamad Sabu said on Wednesday (Jan 25) that the country's chicken supply for its domestic market is stable. 
He was quoted as saying by the New Straits Times (NST) that his ministry was keeping tabs on the bird flu outbreak in the northern hemisphere. 
"As for now Malaysia is not affected (by the bird flu outbreak) and the (chicken) supply is recovering," he said after a visit to the headquarters of local food company Ayam Bismi. 
He added that his ministry will continue to monitor the situation.
"As for now, the (chicken) supply is stable and we hope it will continue to stabilise," he was quoted as saying by NST, adding that members of the public are able to buy chicken readily. 
Mr Mohamad's comments on Wednesday were in response to an Utusan Malaysia report which claimed that the country is expected to face a serious food security issue as the domestic chicken supply is predicted to shrink by 40 per cent in June this year. 
This would be equivalent to a shortage of about 900,000 chickens per day in the domestic market. 
The report stated that the potential shortage is due to the bird flu outbreak in the northern hemisphere. 
The report added that European countries as well as the US have already begun to implement export restrictions on breeder chickens, also known as parent stock, due to the bird flu epidemic. This will then affect the domestic supply of chickens in Malaysia.
Last year, nearly 50 million birds were culled in Europe due to the risks of bird flu. In France alone, which is the European Union's second-largest poultry producer, 22 million birds were culled.