Chicken supply in Malaysia has stabilised, surplus can be exported: Agriculture minister
The steps taken by Malaysia's government have resulted in an oversupply of chicken, says agriculture minister Ronald Kiandee, adding that Malaysia now has the capacity to export chicken to other countries.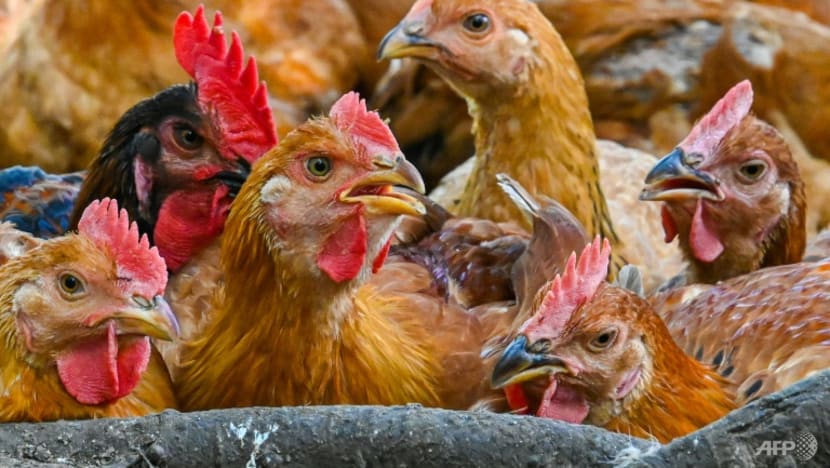 KUALA LUMPUR: After a period of chicken supply disruptions in Malaysia, the situation has stabilised after steps taken by the government, said Agriculture and Food Industries Minister Ronald Kiandee on Monday (Aug 1).
He also told parliament that Malaysia is now in an oversupply situation and can export chickens to other countries. 
Mr Kiandee said that Malaysia had faced a disruption in chicken production several months ago but this has been overcome by policy measures. These include increasing imports and ceasing exports.
"These steps have resulted in an oversupply of chicken now, causing its price to drop below the ceiling price set by the government," added the minister.
"At this point in time, we are able to produce 106 per cent of our needs for chicken. This means we have the capacity to export chicken from our country."
The Malaysian government had earlier banned the export of up to 3.6 million chickens from Jun 1 in its efforts to tackle the supply and pricing issues for chicken in the country. 
The ban came about after complaints of supply shortage and price increases of chicken, with some traders selling their chickens above the price ceiling to cover their costs.
In tackling the problem of rising chicken price, the government had set a new ceiling price of RM9.40 per kg for standard chicken from Jul 1.
Malaysia's poultry industry players have urged the government to lift the chicken export ban, or they will lose out on the Singapore market. 
In response to the export ban, Singapore announced that it will buy chickens from other places including Indonesia and Thailand.
Singapore imported about 34 per cent of its chicken supply from Malaysia. Almost all of the chickens were brought in live and then slaughtered and chilled locally. 
In the days leading up to the ban and after, chickens were in high demand in Singapore, with prices rising. Some chicken rice stalls also shut down temporarily.
Malaysia partially lifted the ban and allowed poultry importers in Singapore to resume bringing in live kampung and black chickens from Jun 14. 
On Jul 13, the first shipment of chickens left Jakarta under a new arrangement for Indonesian companies to export chicken to Singapore.