Booster COVID-19 shot not compulsory, but highly recommended for certain groups: Malaysia health minister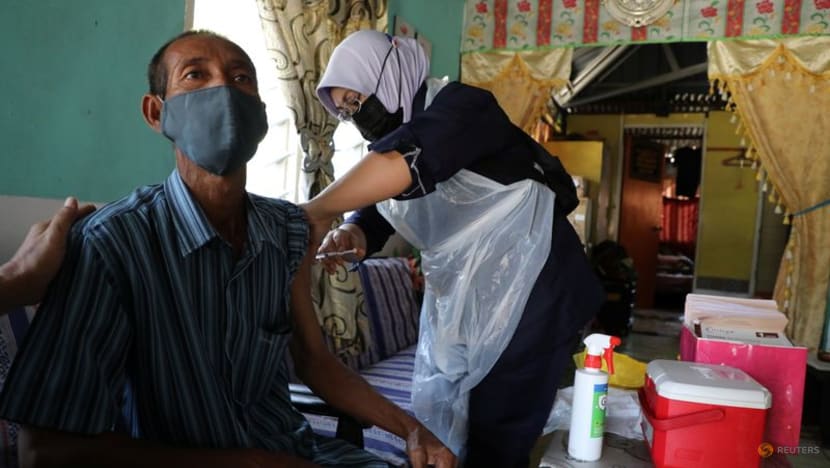 KUALA LUMPUR: Malaysian Health Minister Khairy Jamaluddin said while booster COVID-19 doses was not mandatory, they were highly recommended for certain people.   
The government would offer the booster shot to senior citizens, people with comorbidities, frontline healthcare workers and the immunocompromised, he added.
"We will not force, but we highly recommend that these groups, six months after their second dose, come forward to take a booster dose, as we feel there is a waning immune response from the vaccines we have given," Mr Khairy said at a press conference on Thursday (Oct 7) . 
The booster jab, or the lack of one, would not affect the vaccination status of those already classed as fully vaccinated individuals, the minister added. 
Malaysia has vaccinated 88.8 per cent of its adult population so far since the national immunisation programme started in February. Pfizer-BioNTech, AstraZeneca and Sinovac are among the main COVID-19 vaccines approved for use in the country.
Prime Minister Ismail Sabri Yaakob promised that interstate and overseas travel could resume, with certain conditions for the latter, once 90 per cent of the adult population had been fully vaccinated.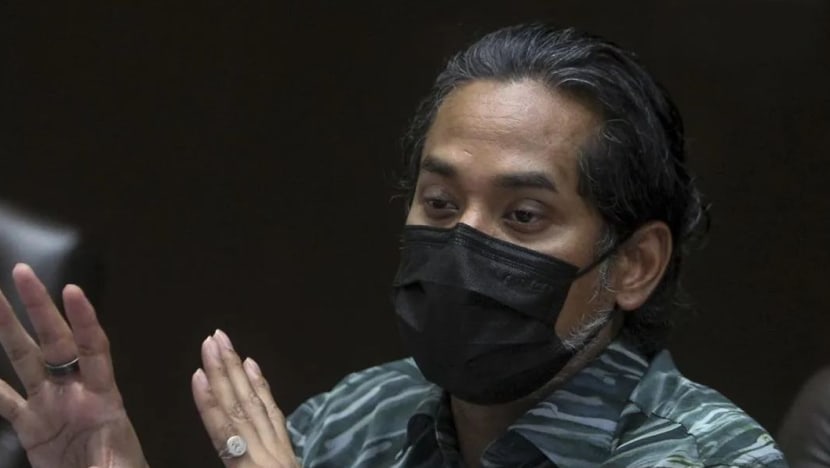 Meanwhile, children and teenagers between 12 and 17 years old began to receive COVID-19 jabs on Sep 20. As of Wednesday night, the government has given 65.5 per cent of them at least one shot, while 4.1 per cent are fully vaccinated. 
Nationally, more than 20 million people, who make up 64 per cent of the population, have been fully vaccinated. 
The Bornean state of Sarawak has begun administering booster doses this month, focusing on high-risk groups such as those aged 60 and above as well as people with serious comorbidities. 
On Monday, Mr Khairy said in the parliament that the government would proceed with a heterologous vaccination plan for the COVID-19 booster doses, using a vaccine different from the original vaccine received by the individual. 
GOVERNMENT WILL NOT ARBITRARILY OPEN BORDER: PM ISMAIL SABRI  
Earlier on Thursday, Mr Ismail Sabri sid Malaysia would not arbitrarily reopen its borders for foreign travellers, with entry still dependent on the COVID-19 situation in the traveller's country of origin. 
"In truth, we will not simply reopen. We have denied traveller entries from certain countries after we made risk assessment on the cases in those countries," the prime minister said during question time in the Upper House on Thursday. 
He added that the government would also seek the opinion and suggestions of the Health Ministry based on its risk assessments.
There were three criteria for travellers coming in from overseas, Mr Ismail Sabri said. They have to be fully vaccinated, undergo a swab test three days before departure and take another swab test upon arrival. 
"As for foreign travellers, they must be quarantined for 14 days in the quarantine centres such as hotels and the like," he said.