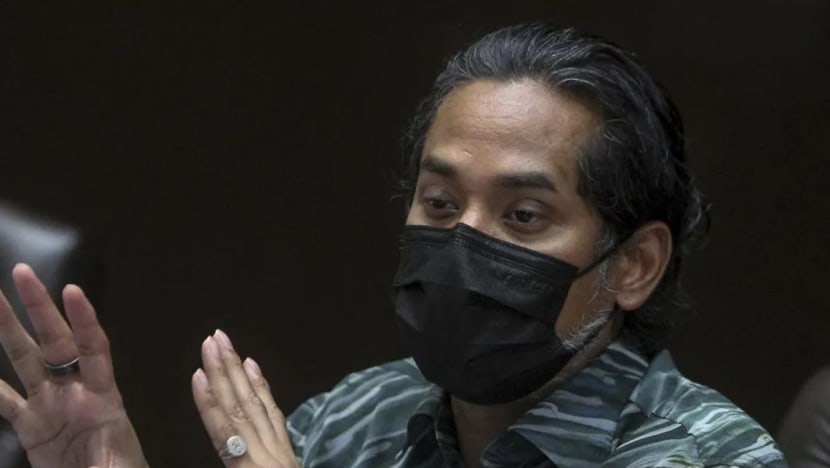 KUALA LUMPUR: The Malaysian government will proceed with a heterologous vaccination plan for COVID-19 booster shots, which uses a vaccine different from the original vaccine received by the individual, said Health Minister Khairy Jamaluddin on Monday (Oct 4). 
Responding to a question by Beaufort Member of Parliament (MP) Azizah Mohd Dun, the minister said: "We are allowing heterologous vaccination where we mix the vaccines for their booster dose, which is different from the first and second vaccine, to be rolled out this month."
"Studies on its safety have been done and we've been assured that it is safe to be administered," he added. 
More than 87 per cent of the adult population in Malaysia has already received two doses of the COVID-19 vaccine. 
Sarawak began to give out booster jabs this month, making it the first state to kick off the initiative with a focus on high-risk groups aged 60 and above, as well as those with serious comorbidities.
Pfizer-BioNTech, AstraZeneca and Sinovac are among the vaccines approved for use in Malaysia's national vaccination programme.
Last week, the government said that it has given conditional approval for Sinovac to be used on people aged between 12 and 17, in addition to Pfizer-BioNTech.  
Earlier on Monday, Mr Khairy said that those who cannot receive the COVID-19 vaccine due to medical-related factors can apply for a special digital certificate or vaccination exemption through the district health office.
However, he added that they would have to get verification on their condition from registered medical practitioners.
"The digital certificate through MySejahtera will be obtained within a week if the application submitted is complete and meet the stipulated conditions," he said during the question and answer session in parliament, according to Bernama. 
On Monday, Malaysia logged 8,075 new COVID-19 cases. This is the second day in a row that new cases have fallen under the 10,000 mark. There are now more than 2.2 million cases nationwide.
Sarawak continued to be the highest contributor to the national caseload, logging 1,189 new cases.
Responding to a question by Semporna MP Mohd Shafie Apdal on the rising caseload in Sarawak, the health minister noted in parliament that the increase may be due to several factors despite the state's high vaccination rate. Almost 90 per cent of adults in Sarawak have been fully vaccinated.
"It is not fully proven by studies but there is the issue of waning of the effect of the vaccine. Sarawak was one of the fastest states to get its adult population vaccinated and this may be the reason," Mr Khairy was quoted as saying by the Star.
"That is why we will be starting with the booster shots in Sarawak this month among the elderly," he added.