Malaysia 'didn't go bankrupt without GST'; govt able to hand out cash aid, continue fuel subsidies: Finance minister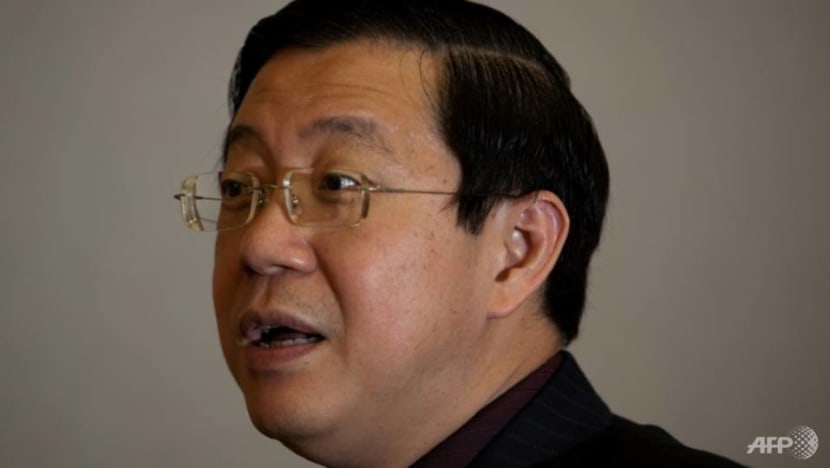 KUALA LUMPUR: Malaysia will disburse the third tranche of a cash aid to about 4 million recipients from Aug 15 to help households with Hari Raya Haji preparations.
This was announced in a statement by the country's finance minister Lim Guan Eng on Friday (Aug 3).
The cash aid, which is targeted at low income earners, was formerly known as Bantuan Rakyat 1 Malaysia. This was replaced by the present scheme known as Bantuan Sara Hidup, or cost of living aid, after the new government came into power following the May election.  

In the statement, Lim said the cash transfer would cost the government RM1.6 billion (US$392 million), but that it was made "with constraints".
"It must be said firmly that the RM1.6 billion disbursement was made with constraints because of the RM1 trillion debt due to the 1MDB scandal," he said. 
"We hope the money will help the people buy necessities as they prepare for (Hari Raya Haji)."
Malaysia zero-rated the 6 per cent Goods and Services Tax in June, effectively abolishing it until further notice. This was an election promise made by the Pakatan Harapan coalition ahead of the historic May 9 poll.

Lim said: "Despite there (being) no GST collection, the government did not go bankrupt as the opposition claimed - instead we are able to continue giving out cash aid.
"I'd like to stress that this government will spare no effort to prioritise the people's needs, especially those who are less well off."
Hari Raya Haji falls on Aug 22 this year. 
In addition, the finance minister said the government would be spending RM3 billion to stabilise pump prices at RM2.20 for RON95 petrol and RM2.18 for diesel until the end of this year.
Oil prices per barrel have gone up 42 per cent from US$52 budgeted for last year to US$74 now, he added.
Malaysia's Prime Minister Mahathir Mohamad had previously estimated the country's national debt at RM1 trillion, blaming the ballooning debt on abuses by the previous government led by Najib Razak.

Additional reporting by Melissa Goh.