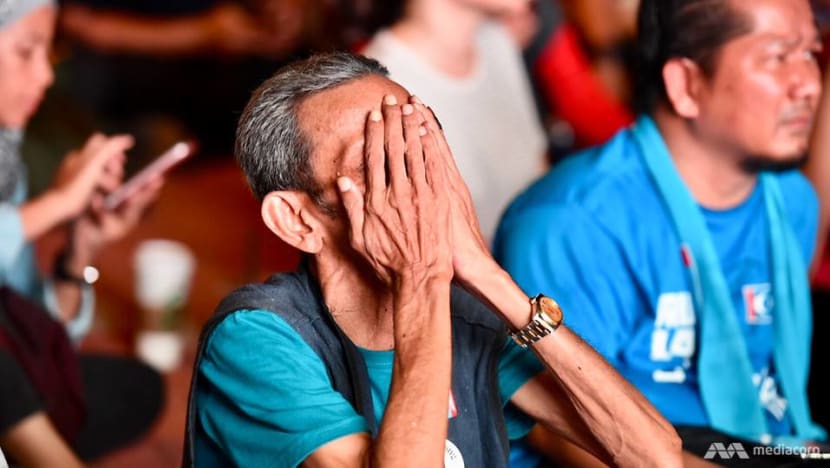 KUALA LUMPUR: It was an hour before midnight when the thousands gathered at a field in Selangor were told that the man they had chosen to lead them, Dr Mahathir Mohamad, was claiming election victory.

Emotions erupted and then came the unofficial seal of the people. They stood and sung the national anthem on Padang Timur at Petaling Jaya. Despite all the divisions that years of politics here had conjured, this was a moment of undeniable unity.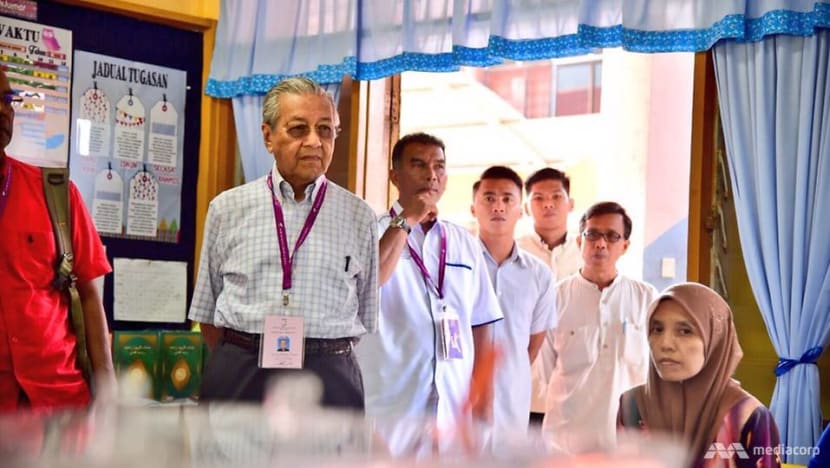 Standing at a padang, together as a community, it was simply the most Malaysian thing to do.

Dr Mahathir had said only the night earlier that Malaysians were no longer proud of their country or of who they were. Had he been here, the 92-year-old might have stood corrected.

The moment was all the more powerful for its unlikeliness. This was a result that no analyst had predicted, that no supporter had dreamed.

When voting began, only a handful of opposition diehards had arrived. Like a magnet, the voluminous momentum of a national movement drew them in until the field was abuzz with flag-wavers and curious onlookers gripped by the night's possibilities.

It became a midnight carnival.

And it was the entire community that had come together. Elderly people sat for hours, entranced, following every development with unfaltering enthusiasm.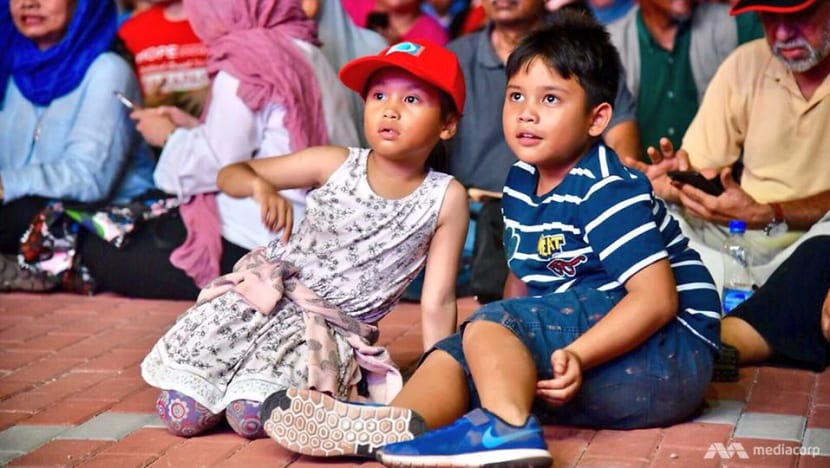 Children waved flags in the early stanzas before inevitably falling asleep, having tried their hardest to witness a stunning moment that will shape their futures.

"Mum, have we won yet?" A little girl wearing a red Pakatan Harapan cap asked her mother. "Not yet. Not yet," she replied.

Race politics often define Malaysia. But the broad victories across a range of diverse states for Pakatan Harapan showed the country had aligned for this most unexpected verdict on their longtime rulers.

It was a dirty election campaign, perhaps one of the ugliest the country has seen, defined by personal vendettas and accusations of nefarious tactics, on both sides of the divide.

But overwhelmingly the people's intentions and hopes were pure. Their eyes were full of the excitement and optimism that democracy can bring.

Dr Mahathir, as leader, became a symbol of stability and experience. And race did not resonate over the desires of a people.

On this night Malay, Chinese and Indians alike were shoulder to shoulder.

There too were the youths who had helped deliver this result, the same group apparently so disillusioned by the state of affairs that they would be neglecting the polling booths en masse.

"We are excited, nervous and anxious. We have been waiting so long for change. After 60 years we believe we are going to see it," two young women in attendance said.

"I would be very happy if we can change the government. If PH wins tonight I'm going to ride around KL and celebrate," one man said.

While the anthem felt like a culmination, the vote was still far from decided.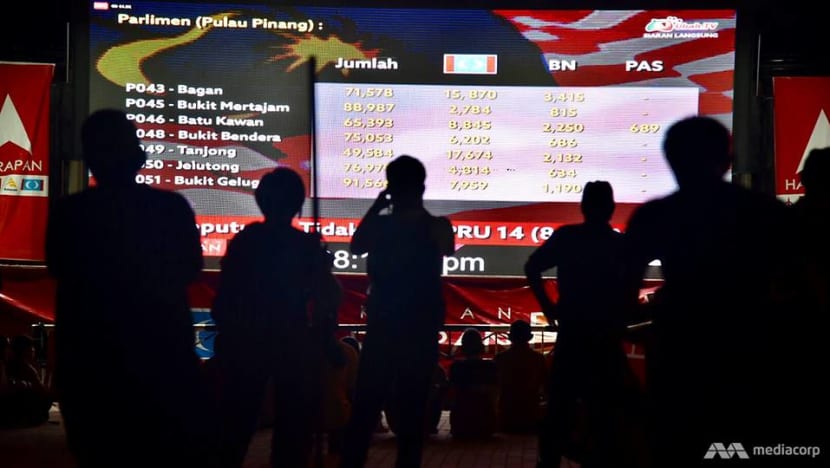 There was anticipation, confusion and frustration at every one of the numerous Election Commission press conferences, that seemingly were being called every few minutes and being broadcast live on a large screen.

As the hours lengthed, people grew weary, no doubt. They had been promised a public holiday by Najib Razak. With him bunkered down with the brain trust of his party, and rumours of horse trading circulating, they were not so sure now.

Audible groans rang out when the Election Commission chairman said: "You all go to sleep now. I'll wake you up later," after one of his short reports on the vote's progress. No one was going to sleep here.

The night's mood had been unsettled by reports of violence in Johor. But there was no trouble here. A Pakatan Harapan official ensured it when he told the crowd: "Keep calm, composed, have fun. Go to a cafe, chill at Starbucks, relax.

"Do you have patience to become the new government? We are the new government. We want a peaceful transition," he said.

Other speakers whipped up the crowd once more.

"There will be no GST in 100 days," one shouted. Repealing the controversial goods and services tax was one of Dr Mahathir's big promises, and it was perhaps the most important issue this election for voters.

At around 3am as Dr Mahathir's press conference streamed live, the crowd broke into familiar cries of "Reformasi" and "Free Anwar". Anwar Ibrahim - the imprisoned observer of a moment he helped for years to ferment - has been the invisible man of the past fortnight, barely mentioned throughout campaigning.

But his name has not been forgotten, nor the promise by Dr Mahathir to seek a royal pardon for him and, before too long, elevate him to the prime ministership.
It is one of the contingents that means uncertain times lie ahead. Still, the country has no newly formed government or confirmation of when a handover of power will occur. And then comes the challenge of ruling a nation that has known no alternate master in its modern existence.

When Dr Mahathir was asked in his final news conference of the night what it meant for Malaysia to now have a change of government.

"Well, I don't know. I've never experienced this before," he joked.

The joy of what lies ahead is the emotion that overwhelms now - but Malaysians are steadfast in their desire to see the people's mandate being delivered.

"It's time for us to change our fate. The fate of the people," said Kamar, one of the attendees.

The people have had their say. And the destiny of Malaysia is now back in the hands of its most powerful.