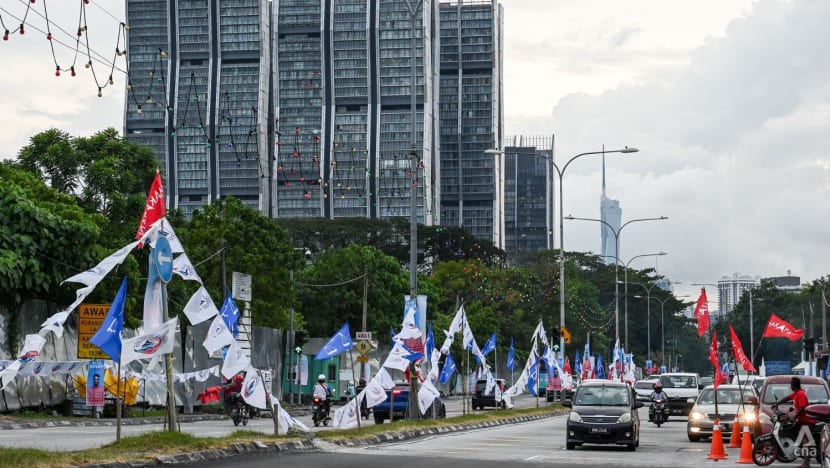 KUALA LUMPUR: The roads in Bandar Baru Sentul, in the heart of Malaysia's capital city are lined up with an endless array of blue, red and white flags of political parties.
Considered to be "ground zero" for the parliamentary seat of Batu, party supporters could be seen putting up various flags for their candidates earlier this week.  
The flags and buntings of Pakatan Harapan (PH), Barisan Nasional (BN), Perikatan Nasional (PN) and Parti Warisan (Warisan) dominate the streets here. At the same time, a few banners put up by the independent candidates can also be seen. 
With a contest involving 10 candidates, the Batu parliamentary seat is the most crowded in the country's history of holding federal elections. At the state level, the seat of Bengkoka in Sabah saw an 11-cornered fight during the state polls in 2020.    
The incumbent in Batu is P Prabakaran. He won the seat as an independent in the 2018 polls and is now standing on a PH ticket.
His challengers include former two-term Batu MP Chua Tian Chang, better known as Tian Chua. He was disqualified from standing in the last election and campaigned for Prabakaran instead. 
Prabakaran, who was still studying law in university during the 14th General Election was the youngest ever MP in Malaysia at the age of 22, before later joining Parti Keadilan Rakyat (PKR). 
Besides Tian Chua and Prabakaran, the others contesting on Nov 19 are A Kohilan Pillay of BN, Azhar Yahya of PN, Zulkifli Fattah of Parti Rakyat Malaysia (PRM), Wan Azliana of Parti Pejuang Tanah Air (Pejuang), P. Naganathan of Warisan as well as independents Siti Kasim, Nur Fathiah Syazwana and Too Cheng Huat.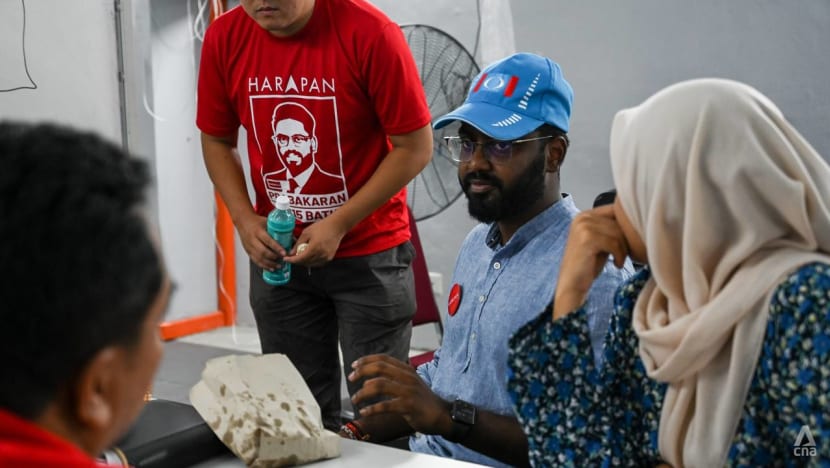 WHY THE CANDIDATES PICKED BATU
Tian Chua, who is contesting as an independent candidate this time around, believes that the contest is a crowded one as Prabakaran had prevailed in 2018 as an independent. 
Tian Chua told CNA: "I campaigned for him the last time. This time around, the party named Prabakaran as a candidate so many people might think that they have a chance. In the last election, I promised the people that I would not leave Batu and would be back once I was qualified to run.
"Last time I told the people that a vote for Prabakaran was a vote for me. I cannot say the same thing again, he must stand on his mandate".
In 2018, Tian Chua was disqualified from contesting as he had been fined RM2,000 (US$432) for insulting the modesty of a police officer.
It ended up being a four-cornered contest that Prabakaran won easily with a majority of more than 24,000 votes. 
Batu is one of the 11 seats in Kuala Lumpur. There are almost 114,000 voters in the urban seat with a racial composition of 43 per cent Malays, 30 per cent Chinese, 20 per cent Indians and 7 per cent others.  
Many of the voters there are in the B40 (Bottom 40 per cent) income group. Many also reside in public housing in the area. 
Tian Chua, who faces disciplinary action from PKR for contesting in the election as an independent said that his decision to throw his hat into the ring was a calculated one.
"I understand the pros and cons as well as the risks involved. It was a rational decision. The bigger picture should not just be a numbers game in parliament but must be about who can effectively be the voice of the constituency," he said, adding that he was confident of his chances with his support base among the grassroots.
There are 945 people including 108 independents contesting in this election, a record number in Malaysia's history.
Prabakaran of PH told CNA that as the incumbent, it would be a challenging fight for him even though he might have the upper hand.
"I believe this is how democracy works and there is no reason for the fence sitters to say they have no choice. We have 10 choices, so please go out and vote," said Prabakaran.
BN candidate Kohilan, 55, who is vice president of the Malaysian Indian Congress (MIC) told CNA: "I believe everybody wants to try their luck here. Everyone came with that mission."
The economics lecturer added: "I encourage them (the candidates) to meet the people and let the people decide who they should vote for."
Kohilan had contested the Puchong seat in the 2013 elections but lost the contest. He claimed that BN was the only one that could solve the problems faced by the people in Batu such as shortage of housing, flooding and abandoned development projects. 
Making an appearance for the first time in Batu is also Sabah-based party Warisan. It is fielding local boy Naganathan, 54, who has various businesses in Kuala Lumpur, Sabah, and India.
He believes that people voted for the party rather than the candidate.
"The vote is for the party, not the candidate. If he (Prabakaran) was a star performer, we wouldn't have 10 people contesting here," he said. 
An accountant by profession, Naganathan told CNA that he has a track record when it comes to economic issues and problem-solving among other things.   
"If you are an owner, would you put someone who is unqualified to run your company? Batu needs a CEO who can bring things to the table," he said.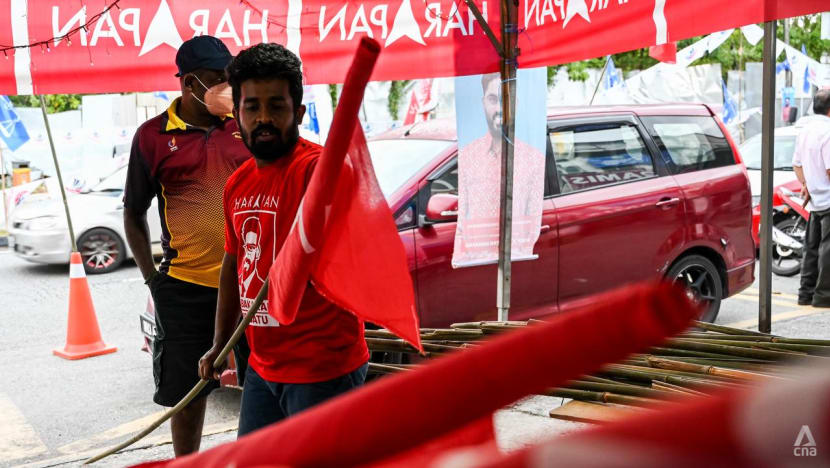 INDEPENDENTS CONCERNED OVER DIRECTION OF THE COUNTRY
Including Tian Chua, a total of four independent candidates will contest in Batu. 
Lawyer Siti Kasim is one of the more well-known names, with a track record in human rights activism and advocating religious freedom.
She told CNA that she was concerned over the direction of the country and is advocating for the separation of religion and government.
"I will try my best. I am only an independent and have few resources. I hope the people of Batu will know me and trust my track record of going against the authorities if something was not right," she said.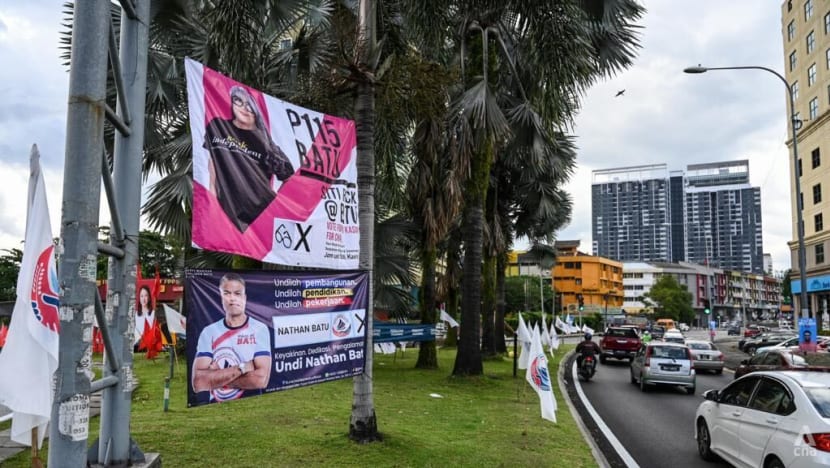 There is also Too, the chairman of a cooperative who said that he knows Batu very well. He said he was angry that Parti Gerakan Rakyat Malaysia (Gerakan) left the seat and made way for Parti Islam Se-Malaysia (PAS) to contest there. Both parties are under PN.
"I am not a Gerakan member but a lot of people are angry because they had been serving the Batu people for 30 years," said the 49-year-old, adding that the 10-cornered fight was good for the people.
Too also said that he was frustrated with the current political situation and just wanted to make things better for Batu residents.
He has vowed to start tuition classes for the residents among other initiatives.
The other independent candidate is social media influencer Nur Fathiah who is also known as Cleopatra.
The single mother of two said that she was active in Batu with her involvement in non-governmental organisation Hetero Action Women Alliance (HAWA). 
In one of her TikTok videos, Nur Fathiah, 28, said that as an activist, HAWA did not have a strong enough voice to help the people, especially in terms of education, job opportunities and cost of living.
"There are too many problems that the previous leaders could not solve. We can't wait any longer," she said.
VOTERS SPOILT FOR CHOICE
Among the voters interviewed by CNA were staunch supporters of certain candidates, as well as others who are undecided just yet. 
Pensioner Mr Abdul Aziz Mohd Sharif, 63, said that he would be voting for PH and PKR.
"Prabakaran is alright, he helps the people around here. Age is not a factor. He is in PKR, so I will vote for him," he told CNA.
For another retiree V Rathinam, 69, he will be voting for change and wants to give a chance to Warisan this time around.
"I'm just giving him a chance. After many elections and voting, nothing seems to be done for us (in Batu)," he said.
Another voter Shaun Paiva, 32, was still undecided. "I am still unsure about my vote and I would have to consider the bigger picture," he said.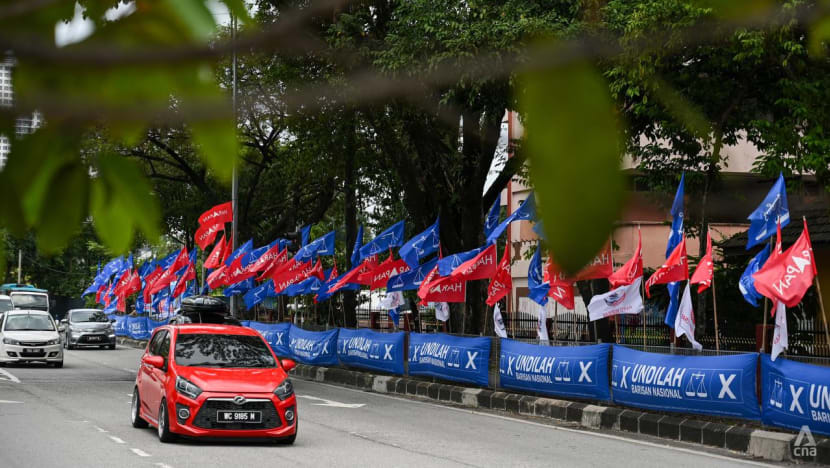 Political analyst Professor Mohd Azizuddin Sani of Universiti Utara Malaysia (UUM) told CNA that there might be a perception that since Batu is a mixed seat, there is an opportunity to win the race.
He pointed out that even within BN, both MIC and the Malaysian Chinese Association (MCA) had wanted to contest in Batu before the latter gave way. 
He believes that Prabakaran is the favourite although Tian Chua is strong enough to capture some votes from him.
"Personally, I feel Prabakaran still has a good chance because people usually vote for the party and not a personality unless they are huge like Dr Mahathir Mohamad. However Tian Chua is someone who cannot be disregarded," he said.