As it happened: Hung parliament for Malaysia, with Pakatan Harapan slightly in front of Perikatan Nasional
The ruling Barisan Nasional, trailing in results, says it accepts and respects the people's decision.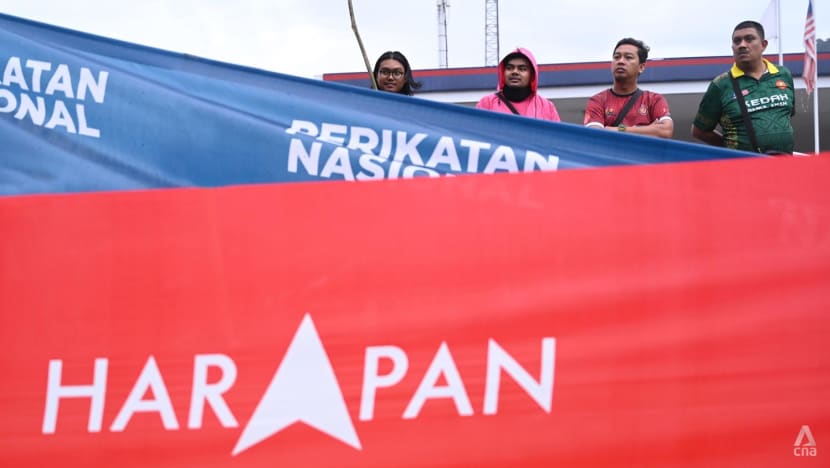 Malaysia has a hung parliament, with Pakatan Harapan (PH) and Perikatan Nasional (PN) neck and neck in the race to form a government in the country's 222-seat parliament.
Opposition leader Anwar Ibrahim said early on Sunday (Nov 20) that his PH coalition has the numbers to form a government. He did not reveal which parties are supporting him, saying only that he will notify the palace accordingly. 
PN chairman and former Malaysian prime minister Muhyiddin Yassin, on the other hand, said the coalition is ready to work with other parties to form a government, but ruled out joining hands with the PH.
The ruling Barisan Nasional, trailing in the polls, issued a statement saying it accepted the people's decision.
This election was touted as the most hotly contested in the country's history. 
One of the biggest electoral casualties of the night was former prime minister Mahathir Mohamad, who failed to defend his Langkawi seat. It is his first defeat in 53 years.
BN's Khairy Jamaluddin, the health minister who helped to steer Malaysia through the COVID-19 pandemic, also lost his seat, as with finance minister Tengku Zafrul.
Highlights from the results of Malaysia's 15th General Election: