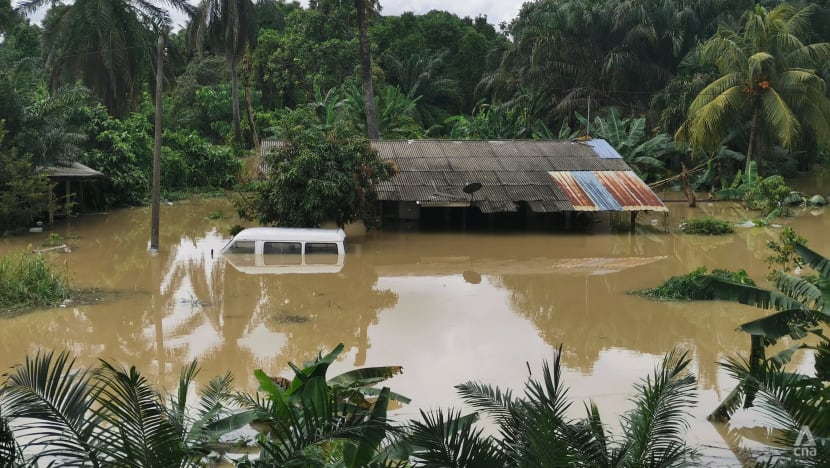 SELANGOR: In her 20 years living at Kampung Melayu Subang in Selangor, Marniza Othman had never experienced any floods. 
But at around 4pm on Saturday (Dec 18) afternoon, she noticed small gushes of water entering her living room from the front door, alongside some centipedes and cockroaches. 
In just 20 minutes, the water level reached her knees, and that was when Ms Marniza realised the situation had become "serious".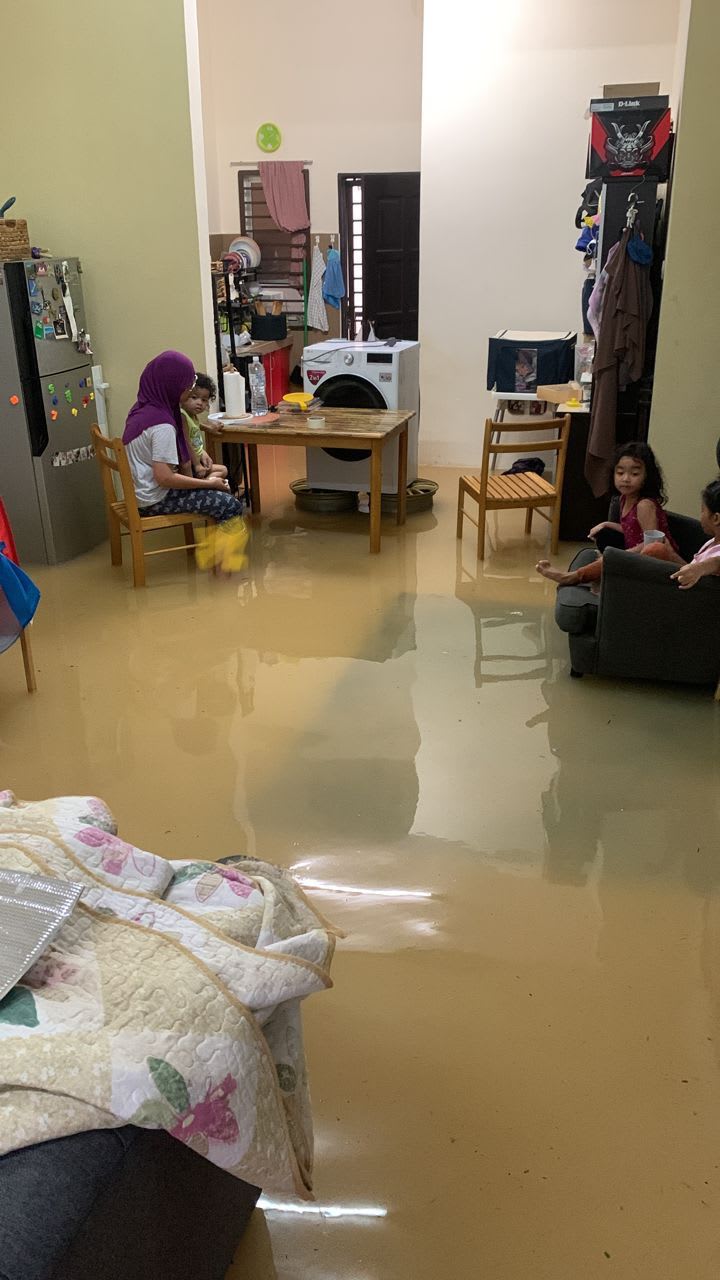 "I asked my two older children to stand on dining chairs while I held the youngest, my 2-year-old, close to me," said Ms Marniza. 
"I was so scared I would lose them, I kept telling them, 'You can do it,'" she added. Her husband had gone out to seek help.
Before the water level reached her waist, thankfully, her husband arrived to escort the entire family to his mother's home, a kilometre away. 
"I just took my children's clothes, our phones and wallet. Everything else, we left behind," said Ms Marniza. 
"I've not been back since, but I'm certain, almost everything we own is gone," she added. 
Marniza was among thousands of Malaysians who have been displaced from their homes following continuous heavy rain on Friday and Saturday. 
On Sunday morning, the rain had subsided when CNA visited several residential areas in the states of Negeri Sembilan and Selangor.
Many of these areas were flooded and residents were forced to evacuate to disaster relief centres or to stay at the homes of friends and relatives. 
At Meru Klang in Selangor, Muhammad Riduan Abdul Rahman also had to leave his home and valuables as he sought shelter at a friend's home. 
He told CNA that as of 5pm on Saturday, the water level at his home had gone above his knees.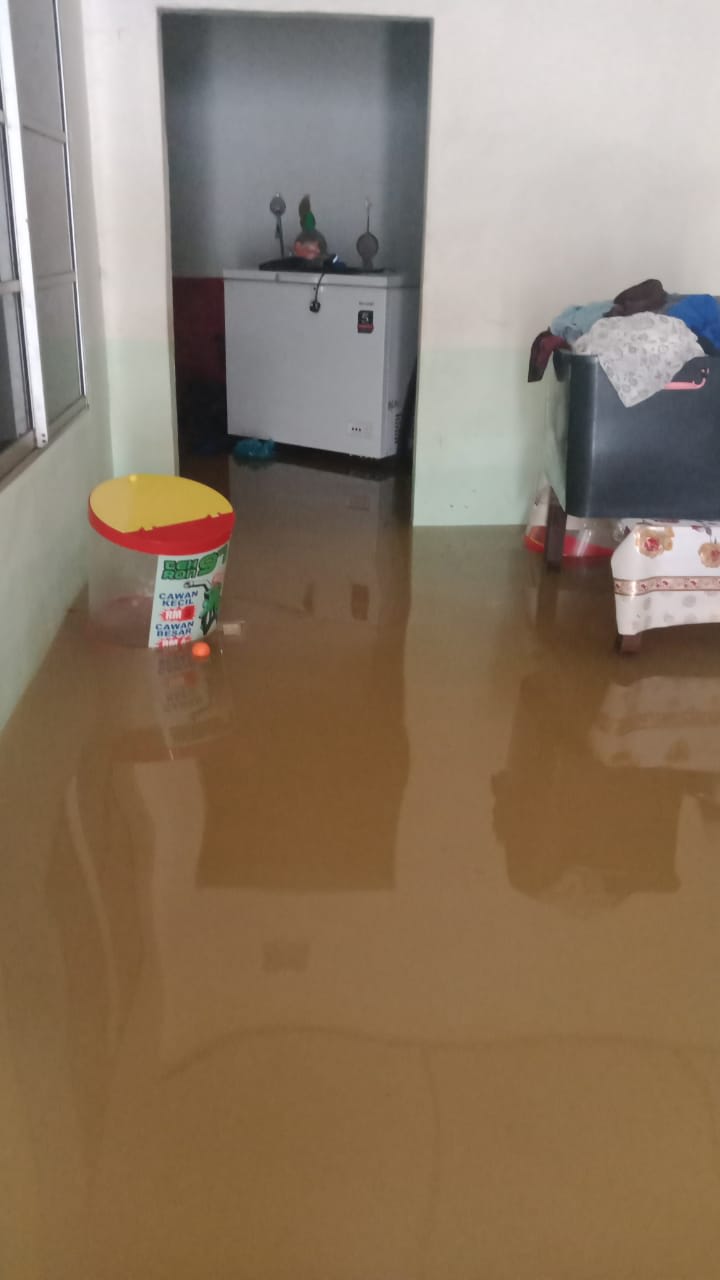 "I took only things I absolutely needed and left. It was too dangerous to stay put," Muhammad Riduan told CNA. 
"The rest - TV, washing machine, fridge - all of it was swept away. It's all gone, finished," he added. 
Malaysian Prime Minister Ismail Sabri Yaakob announced on Twitter on Sunday afternoon that an initial fund of RM100 (US$23.71) million has been set aside to repair houses and infrastructure damaged in the floods. 
He said that RM50 million will be channelled to the National Disaster Relief Fund for disbursement; with each flood-hit household to receive RM1,000.
He also reassured residents that evacuation centres will have sufficient basic amenities such as face masks and food for those who are sheltering there. 
Among those who were transported to an evacuation centre was Khamsani Yusof, whose rural hometown in Kampung Bukit Lanchong, Selangor, was among the worst-hit areas. 
Rows of houses were partially submerged in muddy waters. Only the roof of cars could be seen as debris such as clothes, shoes and household items floated around. 
Traffic lights and lamp posts were also not functioning. Army officers were seen on an inflatable rescue boat, patrolling the village in search of stranded residents. 
Some of the residents who were earlier rescued stood on elevated ground along a busy highway, holding pieces of luggage. 
"It's really sad to see our home destroyed like this," said the 49-year-old. 
"We've lived here for 15 years. Everything was destroyed in two days."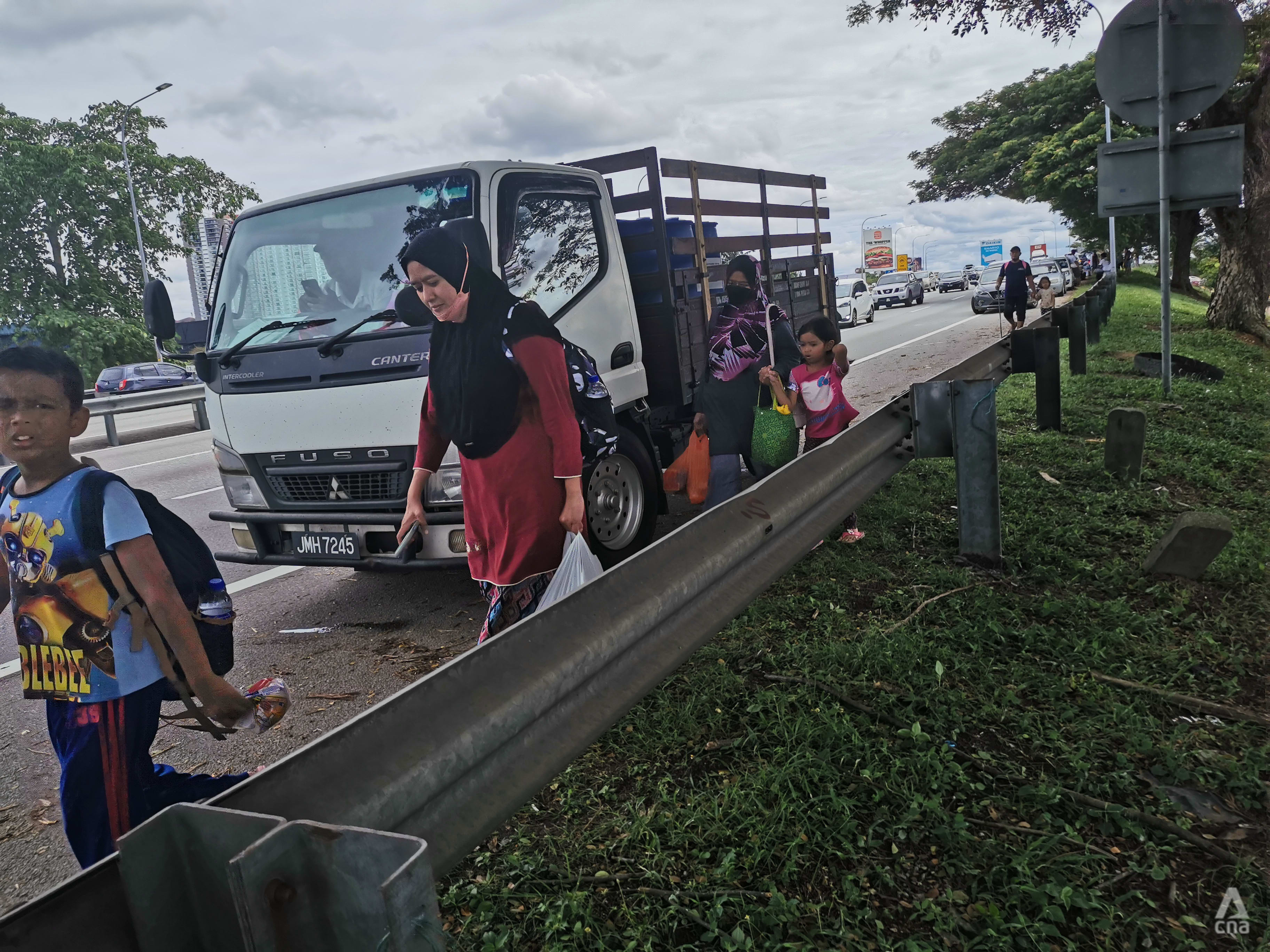 The family had lost their two cars, television, fridge and their tin-roofed kampung house to the floods. 
Khamsani said they were waiting for a government bus to take them to a nearby relief centre to stay. 
Over at Pekan Pantai, near Seremban, the state of Negeri Sembilan, the storm had caused trees to topple, blocking key roads. 
Businessman Heng Xian Zheng told CNA that he was driving down a winding hilly road when a tree suddenly fell due to the strong winds, crashing 5 metres in front of him. 
"It was so close, luckily I jammed my brakes in time," said Mr Heng.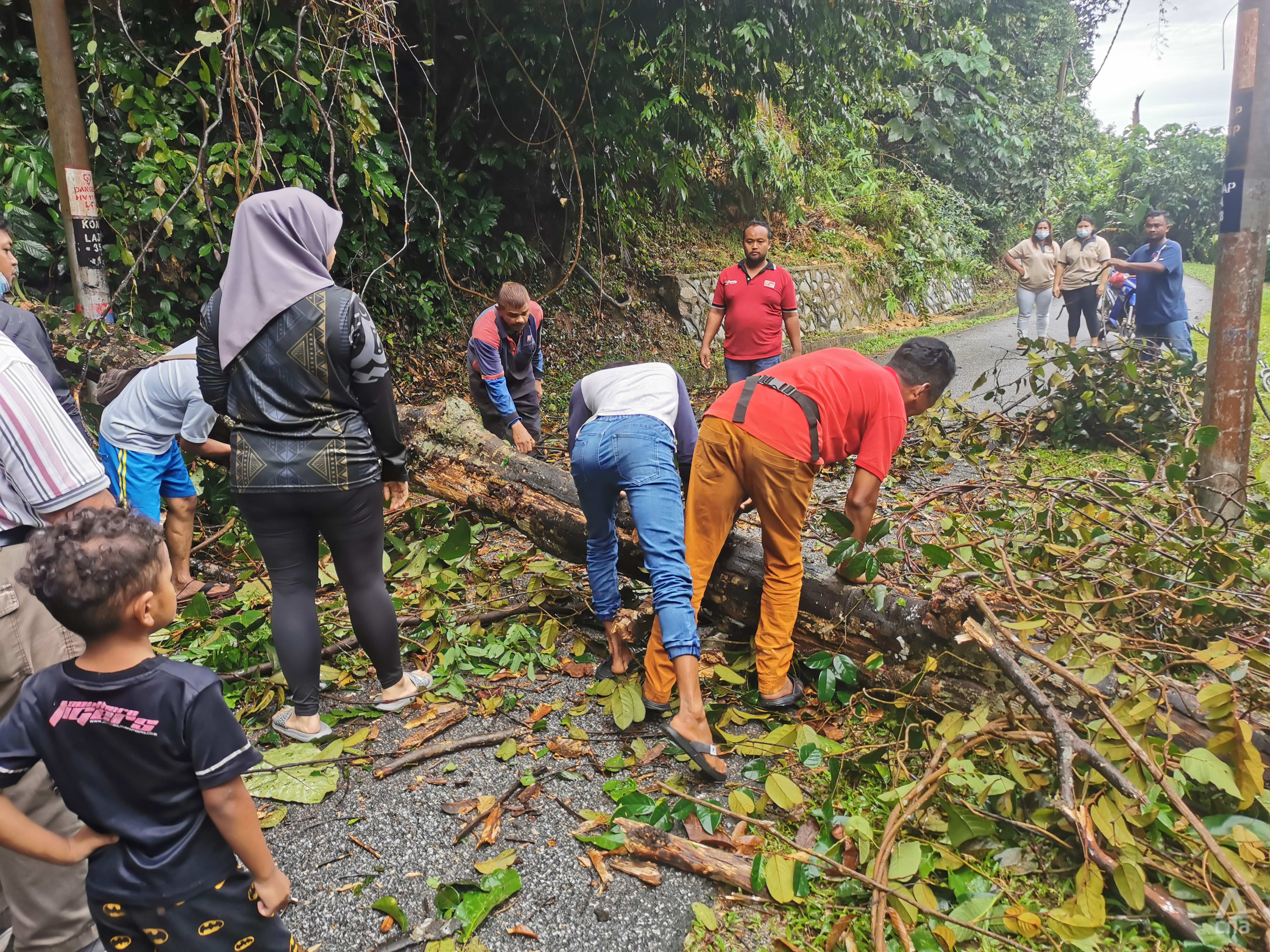 The incident led to a traffic jam, which cleared only after local villagers used a chainsaw to cut the trunk. 
At Seremban, road closures meant that residents had to make constant detours.
Ms Yanti Zulfadhli, who owns a restaurant, told CNA that she was unable to open for business on Sunday because her suppliers could not make the required deliveries. 
"It's a financial loss to have no business for one day, but I hear that others have lost their homes, so I'm at least thankful that my family and I are safe," she said.