Former Malaysian senior minister, businessman under probe over alleged RM2.3 billion embezzlement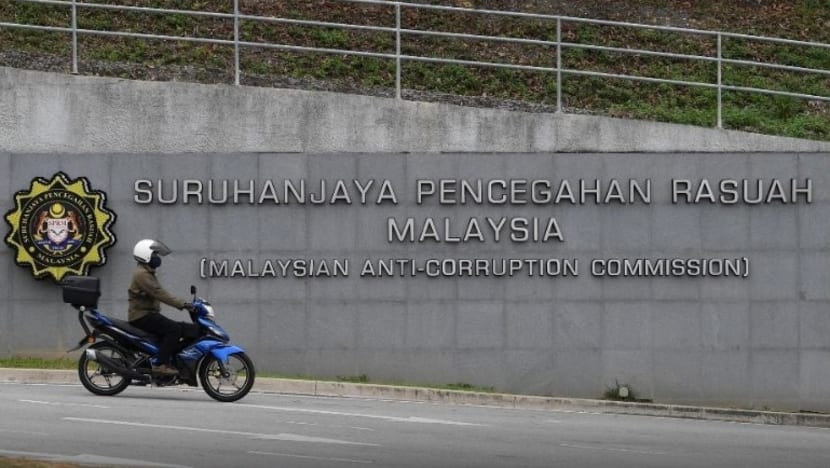 KUALA LUMPUR: A former Malaysian senior minister and a prominent businessman with the Tan Sri title are being investigated by the country's anti-graft agency in connection with the alleged misappropriation of national funds worth more than RM2.3 billion (US$505 million).
Tan Sri is an honorary title conferred on distinguished persons including academics, businessmen and politicians by the King or Sultan of their state.
Malaysian news agency Bernama, quoting a source, reported on Friday (May 19): "The focus of the investigation is in relation to the purchase and ownership of shares in a giant listed company which is said to have been orchestrated by the former senior minister.
"This transaction of purchase and ownership of shares is believed to be the cause of the decline of the national economy and the fall of the ringgit currency in the late 1990s."
The source added that the shares had been misappropriated so that the individuals involved could be bailed out from suffering further losses.
According to Bernama, the source said that the investigation focused on transactions from the sale of shares of the listed company as well as on the ownership of valuable assets owned by the businessman and former senior minister and their family members. 
The assets owned are reportedly estimated to be worth billions of ringgit, both in the country and abroad.
"MACC (Malaysian Anti-Corruption Commission) has also recorded statements of about 14 witnesses in the past few weeks in relation to this investigation, including testimony from prominent businessmen and former senior ministers about the confidential documents revealed by the Pandora Papers," said the source, as quoted by Bernama. 
The Pandora Papers are a trove of 11.9 million leaked financial documents naming heads of state, billionaires and celebrities who use offshore companies to acquire mansions, private jets and stakes in companies, with little or no transparency. 
The source added that the investigation is conducted in accordance with the MACC Act 2009 and the Anti-Money Laundering, Anti-Terrorism Financing and Proceeds of Unlawful Activities Act (AMLATFPUAA) 2001, according to Bernama.
Bernama quoted MACC chief commissioner Azam Baki as confirming the matter. Mr Azam reportedly said that the investigation is focused on Section 23 of the MACC Act 2009 regarding the offence of misuse of power to obtain bribes and the offence of money laundering under Section 4 (1) AMLATFPUAA 2001.