As it happened: Wait for Malaysia's next PM continues, Pakatan Harapan's Anwar says no decision made yet
Perikatan Nasional's Muhyiddin Yassin has declined to work with PH to form a unity government.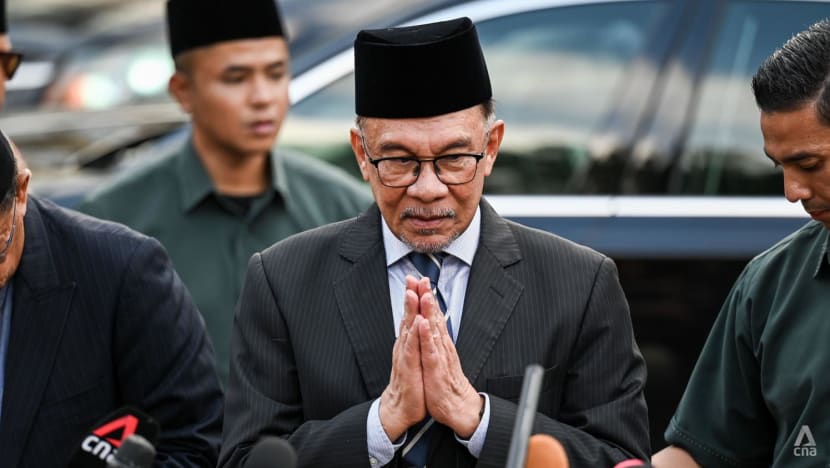 The wait for Malaysia's 10th prime minister will continue, after Pakatan Harapan (PH) leader Anwar Ibrahim on Tuesday (Nov 22) said the king required more time to select the country's next leader. 
Anwar and Perikatan Nasional's (PN) Muhyiddin Yassin had been summoned to the national palace for an audience with the monarch on Tuesday afternoon, but no definitive decision was made. 
Speaking to members of the media outside the palace, Anwar said that the king required more time and that the king had expressed his desire to form a strong government that is more inclusive. 
Former prime minister Muhyiddin Yassin, who left the palace earlier, said that he has declined the king's request to form a unity government with Anwar. 
The political tug-of-war will resume on Wednesday morning, with 30 Barisan Nasional (BN) candidates who won seats in Malaysia's 15th general election set to meet the king for individual talks.
BN earlier ruled out backing either PH or PN to form the new government. 
Highlights from Tuesday's developments: