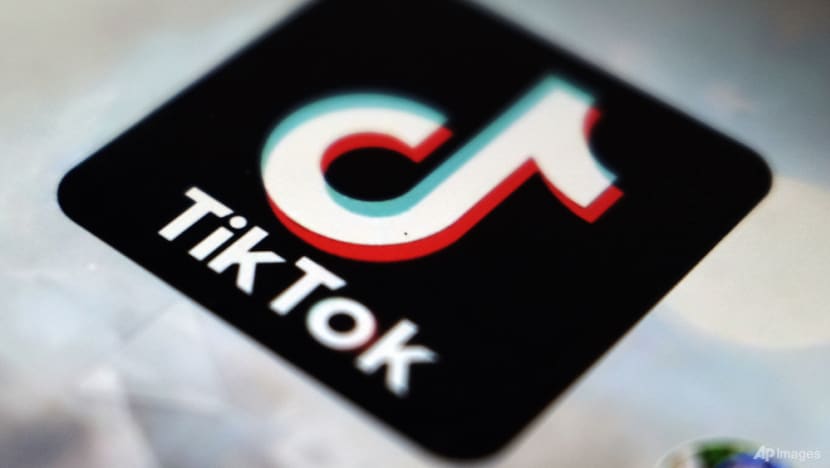 KUALA LUMPUR: Malaysia's 15th General Election (GE15) candidates have turned to TikTok as one of the platforms to draw support from voters, especially the young.
One of them is Perikatan Nasional (PN) chairman Muhyiddin Yassin who participated in a TikTok trend to a song called Swipe, a hip hop track by Singaporean singer Alyph.
Although TikTok has previously announced that no political advertising is allowed on the platform, candidates contesting in GE15 have opted to campaign on the platform and engage with the youth.  
In a TikTok post by user @abahkitemuhyiddin, the former prime minister who is running for the Pagoh parliamentary seat is seen "swiping" away the logos of Barisan Nasional (BN) and Pakatan Harapan (PH) whenever Alyph sings "swipe". 
The 15-second video has received almost four million views and over 322,000 likes from netizens in four days.
Meanwhile, Malaysian United Democratic Alliance (MUDA) president Syed Saddiq Syed Abdul Rahman frequently posts videos of him speaking at rallies and talking about politics.
The Muar candidate, whose MUDA party is a partner of Pakatan Harapan (PH) in GE15, has been posting on TikTok since June 2020 at @syedsaddiq and has amassed over 825,300 followers.
In one video, he expressed his support for PH chairman Anwar Ibrahim, saying that Mr Anwar has many young and credible politicians backing him, not only DAP. He also pointed out the inconsistencies within the BN coalition, including how its leaders manage the infighting among themselves. The video got 1.8 million views. 
Other notable candidates who have been using TikTok include BN candidate for the Kuala Selangor parliamentary seat, caretaker finance minister Tengku Zafrul Aziz, and caretaker health minister Khairy Jamaluddin who is running for the Sungai Buloh parliamentary seat. 
Both users who post at @tzafrul_aziz and @khairykj respectively, have been active in posting compilations of their visits and meetings with the people, videos of themselves talking about politics, and occasionally participate in TikTok trends. 
Tengku Zafrul posted a 6-minute long video explaining Budget 2023 which received more than 28,500 views while Mr Khairy has mainly been posting compilations of his campaigning efforts in Sungai Buloh since his candidacy for the seat was announced. 
Tengku Razaleigh Hamzah, 85, who is defending his Gua Musang parliamentary seat under a BN ticket, has also turned to TikTok to reach out to voters. 
"I am following the current trend by starting to be active on TikTok. This method is also an approach to bridge the gap with people who are separated by distance and other constraints.
"I also try to meet the tastes of young people in accordance with the changing times," he told reporters on Thursday (Nov 10). 
The second oldest candidate in GE15 added that he has been active on the social media platform since October. His TikTok account, @tengkurazaleighhamzah, has 2,801 followers and is growing every day.
The campaign videos posted on TikTok allow these candidates to engage with a wider audience as they can also be reposted to Instagram and Facebook. 
As TikTok is largely a platform used by the youth, such videos help to ensure that young voters who may be less knowledgeable about politics are better informed before they proceed to vote on Polling Day. 
Following a constitutional amendment that lowered the voting age from 21 to 18, known as the Undi18 Bill, this will be the first general election where young people aged 18 to 20 cast their ballots.
The Undi18 law took effect on Dec 15 last year.
According to the Election Commission (EC), there are about 5.8 million new voters aged 18 and above who are eligible to vote in GE15. 
Overall there are more than 21 million voters expected to cast their ballots on Polling Day on Nov 19. Early voting will be on Nov 15. 
Additional reporting by Rhea Yasmine Bte Alis Haizan.