Perikatan Nasional pledges to create 1 million jobs during Malaysia GE15 manifesto launch
PN chairman Muhyiddin Yassin also promised an extra public holiday after polling if the coalition wins.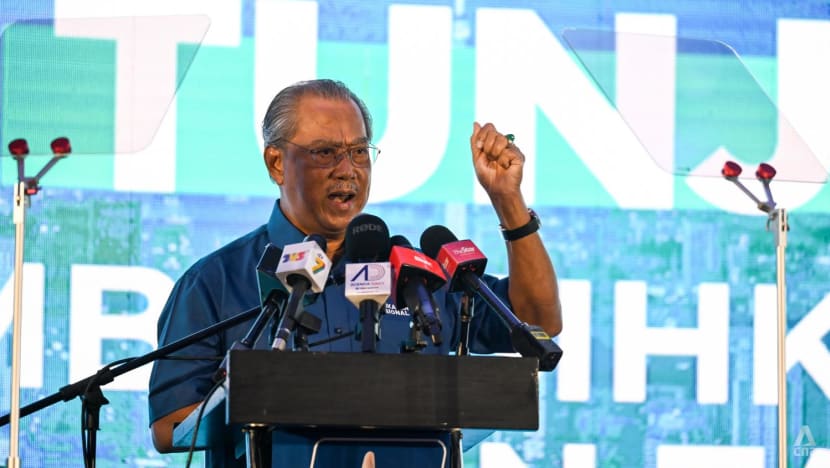 SHAH ALAM, Selangor: Perikatan Nasional (PN) has vowed to solve the bread and butter issues faced by the people, saying this will be the coalition's top priority if it wins Malaysia's 15th General Election (GE15).   
During the launch of the coalition's manifesto on Sunday night (Nov 6), issues of the economy and cost of living featured prominently on the agenda.
PN chairman Muhyiddin Yassin also pledged to create one million high-income opportunities in the next few years.
"Some people have asked if we can do it. I said yes. Why? Because we have the experience," he said.   
Mr Muhyiddin also claimed that during his time as prime minister, the government managed to create 558,000 jobs in 2021.
"I believe that if we are given the mandate, we can do it and can do it much better," he said.
PN's manifesto contained 12 pillars that covered 30 "strategies" and 234 "offers".  
The pillars included improvement in governance, reducing the development gap, environmental sustainability, optimising the potential of women as well as empowerment of the aged among other areas.  
In his speech, Mr Muhyiddin said that if elected as government, PN's first Cabinet meeting would be to discuss ways of solving the rising cost of living issues that are caused by inflation.    
"To solve this issue, the government must look at the issue of supply disruptions and cost of imports more seriously, especially with a depreciation of the ringgit compared to other currencies, especially the American dollar," he said.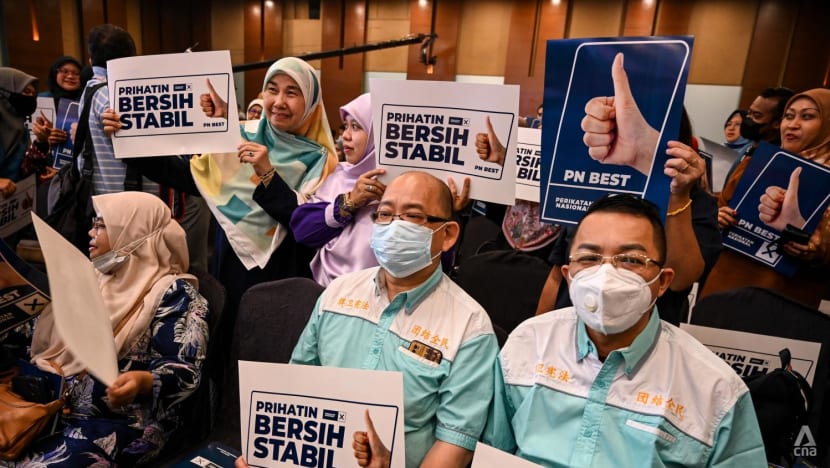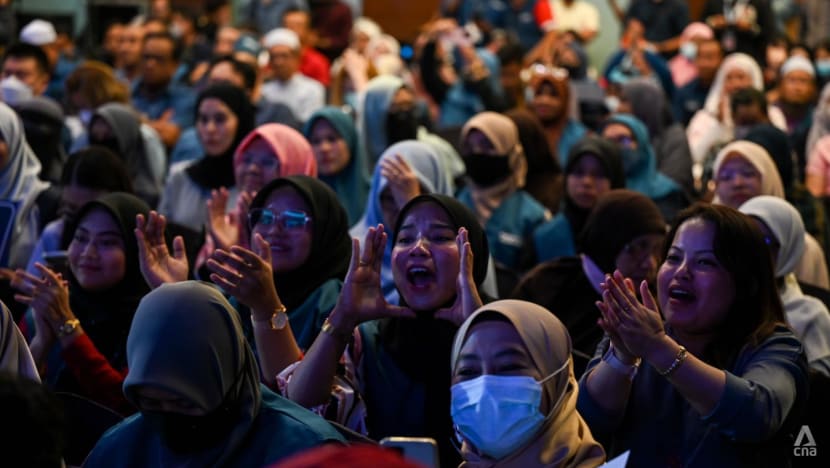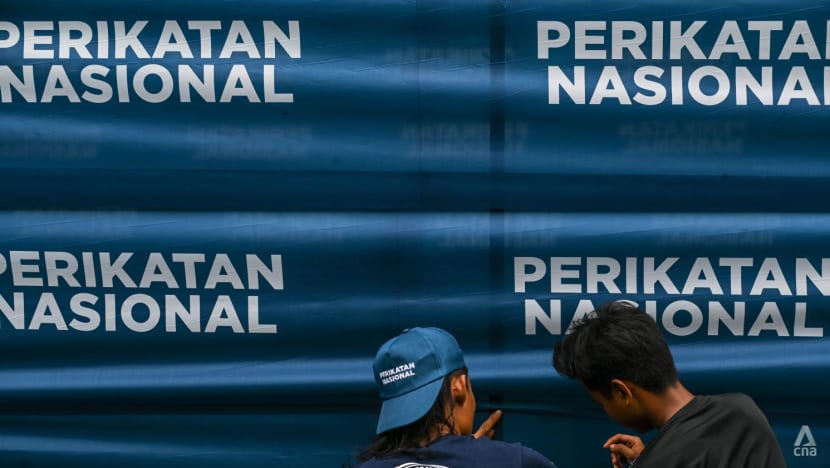 Mr Muhyiddin added that the coalition would give attention to efforts in helping the people, many of whom are still grappling with the effects of the COVID-19 pandemic.
"In our offer, there is mention of a sole agency that will function as a one-stop centre to coordinate the aid and subsidies to the people," he said. 
Mr Muhyiddin also promised to give an extra public holiday to the people if PN won the election.
He said that a holiday would be given to those in Kedah, Kelantan, Terengganu and Johor on Nov 20 while other states would get Nov 21 off.  
"I know the people's desire to vote is very high. This includes outstation voters who are forced to vote in their hometowns or somewhere other than where they live," he said. 
PN comprises Parti Pribumi Bersatu Malaysia (Bersatu), Parti Islam Se-Malaysia (PAS), Parti Gerakan Rakyat Malaysia (Gerakan) as well as Sabah-based parties Parti Progresif Sabah and Parti Solidariti Tanah Airku. 
The coalition has fielded candidates in 171 out of a total of 222 federal constituencies.
The PN logo will be used for 149 seats, while PAS' logo will be used in 22 seats – in the east coast states of Kelantan and Terengganu.   
The coalition will also contest 116 seats in the Perak, Pahang and Perlis state polls, which are held concurrently with the national parliamentary elections. 
Speaking to reporters after his nomination as candidate for the Pagoh parliamentary seat was confirmed on Saturday, Mr Muhyiddin said that PN is ready to offer Malaysians a clean and stable government if elected by the people. 
Bersatu was part of the Pakatan Harapan (PH) coalition that won the election in 2018. 
In 2020, the so-called Sheraton Move caused political upheaval in the country. Bersatu withdrew from PH while several Parti Keadilan Rakyat (PKR) lawmakers led by Mr Azmin Ali also quit the party. 
Dr Mahathir Mohamad then resigned as prime minister, creating a power vacuum.
Mr Muhyiddin then joined hands with Barisan Nasional (BN) and PAS to form a new government coalition and was appointed prime minister. 
However, his tenure only lasted until August 2021 when some MPs from BN's main component party, the United Malays National Organisation (UMNO) pulled their support for him and put forth party vice-president Ismail Sabri Yaakob to replace Mr Muhyiddin as prime minister. 
On Oct 10, caretaker prime minister Ismail Sabri Yaakob announced that parliament has been dissolved, paving the way for the elections.
Perak, Pahang, and Perlis also dissolved their assemblies so that the state elections could be held simultaneously with the federal elections.
Six other states – three under PH and PAS – decided not to dissolve their assemblies for now.
More than 21 million eligible voters will cast their ballots in GE15 to elect 222 new members of the Lower House.
Polling Day has been fixed on Nov 19 with early voting on Nov 15.