Malaysia general election: Chinese candidate from Ipoh wins hearts in Malay-majority Alor Setar
Parti Keadilan Rakyat candidate Chan Ming Kai is breaking racial barriers as he garners support for Kedah's key federal seat.
ALOR SETAR, Kedah: After a week of campaigning, Chan Ming Kai's voice was hoarse and his eyes appeared sunken.

Speaking in front of a motley crowd during a political rally in downtown Alor Setar on Wednesday night (May 3), the 38-year-old lawyer from Ipoh, Perak afforded a beaming smile. 
"I know many of you Malay folks find my name hard to remember, so just call me tembikai," said the Parti Keadilan Rakyat (PKR) candidate, referring to the Malay colloquial term for watermelon. 
The joke drew a collective chuckle from the 500-strong audience, most of whom were Malays who will be voting in the Alor Setar federal seat, the capital city of Kedah state.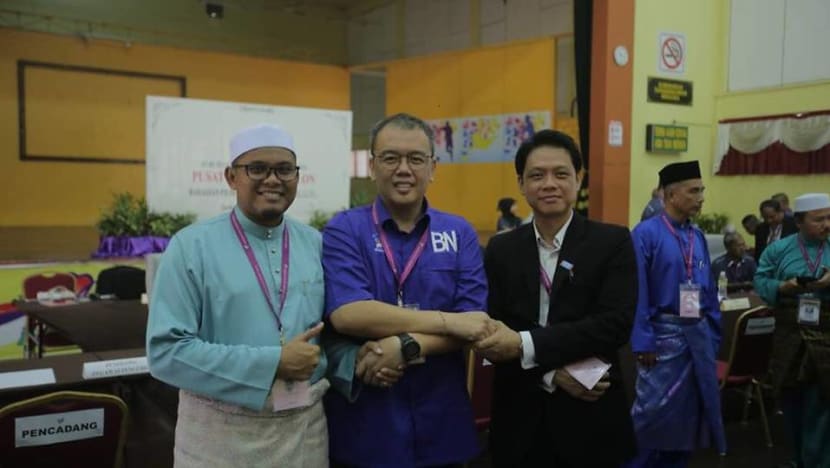 Chan is running for the seat against two opponents, ruling coalition Barisan Nasional's Yoo Wei How and Parti Islam Se-Malaysia's (PAS) Muhammad Aminur Shafiq Mohamad Abduh, in one of many tightly contested battles in the northern state. 
It is his first time contesting in Kedah. In 2013, he was elected to the Perlis state seat of Indera Kayangan.
On nomination day in 2018, Chan kicked off his campaigning by walking around private housing estates, escorted by a small group of PKR volunteers. 
As he handed out leaflets, many of them barely looked up as he walked past. 
"We've never seen you before," said a group of men, clad in baju kurungs, sarongs and skullcaps, who were sipping tea. A man who was selling burgers even refused to shake his hand. 
But even then, Chan was unfazed. He took time to explain to them who he was and what he could offer.
"I'm new here, so I have to keep my head down. But these people have issues and I want to hear them out and solve them together," he told Channel NewsAsia then. 
After a week of pounding the streets, visiting wet markets and attending rallies, Chan has become a prominent figure in the city.
"We need a change in leadership, and it all starts here at home," said one PKR supporter who showed Channel NewsAsia that he printed Chan's face on his sports car to show his support. 

The supporter, who wished to remain anonymous, said he hoped that the gesture will urge fellow Alor Setar residents to vote for the PKR candidate in the upcoming polls on May 9. 
Speaking to Channel NewsAsia on Friday, Chan now rates his chances to win the seat. 
"You can see the swell of Malay support for us. It's a tough three cornered fight, but it's one that we can win," said the law degree holder, who is a full-time politician. 
Usman Nabil, a school clerk from Alor Setar who attended a rally to listen to Chan is one supporter who has switched support from BN to PKR.
"I love the fact he can speak to us in the Kedah accent," said Usman.  
"If we want to bring up our issues, he can understand us, and we can understand him." 
Chan explained that he picked up the accent from helping his residents in Kedah's neighbouring state Perlis, where many faced immigration issues and cost of living problems. 
"The people in Perlis have issues similar to many residents in Alor Setar, some of them married Thais and have problems with the nationality status of their family. But everyone has problems with rising cost of living," he said. 

The issues he pledged to resolve have resonated with Alor Setar residents. 
The capital of Malaysia's second poorest state has seen prices of basic necessities such as rice, fish, vegetables skyrocket since the Goods and Services Tax (GST) was implemented by the ruling government in 2015. 
Chan has stressed that he will work to reduce the impact of GST on Alor Setar residents, if he gets elected. 

UNDEFEATED AT ELECTIONS  
Chan joined PKR after he was swept along by the Reformasi movement initiated by the party's leader Anwar Ibrahim in 1998. 
He told Channel NewsAsia that he was an idealist and PKR was a party that appealed to him because it aimed to eradicate race-based politics.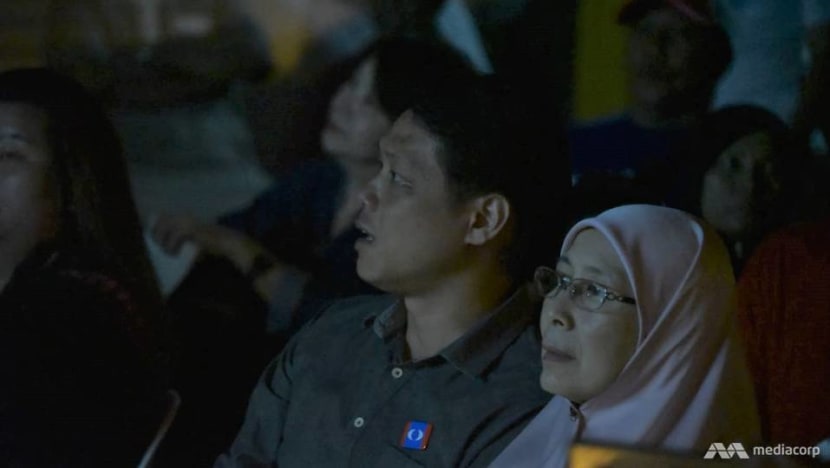 Anwar's wife and current PKR president Wan Azizah Wan Ismail endorsed Chan when she visited Alor Setar for a rally on Apr 30, describing him as a youngster with immense promise in Malaysia politics. 
Stalwart for the Democratic Action Party Lim Kit Siang also endorsed Chan on Wednesday in Alor Setar, stressing to voters that Chan has a strong track record at elections. 
Chan has contested twice at the polls and has never lost. He won in Simpang Pulai, in his home state Perak in 2008, and again in Perlis' Indera Kayangan in 2013. 

The latter was sweet for Chan as BN had held the seat since 1986, when the constituency was created. 

He believes that the people of Alor Setar, of whom more that 60 per cent are Malay voters, will also support his anti race-based politics stance. 
"Let's look at the three parties. UMNO, is a Malay party that has a strong influence over the ruling coalition BN. PAS supporters are overwhelming Malay Muslims. But Pakatan Harapan is a good mix of all the races," Chan told Channel NewsAsia. 

"That's the strength of our coalition. If we get elected, we will help all the races. We want a harmonious country."
Senior Alor Setar resident Mohd Tirmizi Mohd Rahim, who has lived in the state since the 1980s, said he agreed with Chan's and PKR's ideology. 
"It's time Malaysia wakes up and changes. We have a good mix of people here in Kedah - Malays, Chinese, Indians and ethnic Thais. Everyone deserves to be treated on a equal basis."
When asked who he will vote for on May 9, Mohd Tirmizi did not hesitate. 
"I will vote for tembikai," he said with a grin.