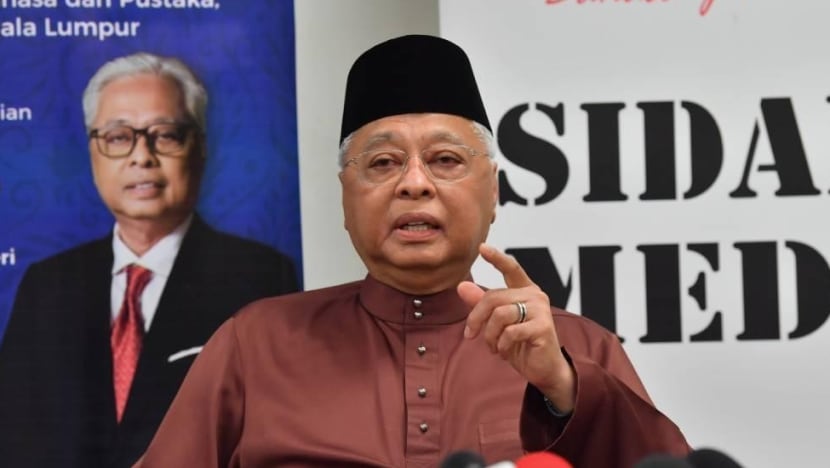 KUALA LUMPUR: The Malaysian government will stop giving subsidies to chicken farmers from July, said Prime Minister Ismail Sabri Yaakob on Wednesday (Jun 1).
Instead, the subsidies will be channelled directly to the people, he said.
"In Malaysia, the price of anything can increase and the people will not complain, except the price of chicken. If the price is allowed to float, the current price of chicken can reach RM12 (US$2.74) per kilogram.
"But in an effort to ensure that the people are not burdened, the government subsidises farmers to keep the price at RM8.90. For this, the government spends RM720 million," he said during a Barisan Nasional's convention held in conjunction with the coalition's 48th anniversary.
The prime minister said only about 10 per cent of the farmers claimed the subsidy.
"Instead, various issues were raised, so from July 1, we will no longer provide subsidies to farmers. We will give directly to the people in need," he said during his speech.
Speaking to reporters at a press conference later, Mr Ismail Sabri said giving subsidies directly to the people is "the best solution".
"Not just for chicken, but other food as well if their prices increase.
"The money will be used to accommodate the difference in price. ... The difference in between is what we will give to the people," he said.
Mr Ismail Sabri said the Domestic and Consumer Affairs Ministry and the Agriculture and Food Industries Ministry (MAFI) will provide more details later.
Malaysia currently imposes a price ceiling of RM8.90 per kg for standard chickens. This will be in effect until Jun 5. 
Chicken farmers and traders have complained of slim profit margins, citing expensive feed as among the factors of higher operating costs.
On May 23, Mr Ismail Sabri announced that Malaysia would halt the export of 3.6 million chickens per month, until domestic prices and production stabilise. 
Following the announcement on the export ban, MAFI promised to expedite and simplify the procedures for direct subsidy payments to poultry breeders.
Out of the RM729.43 million subsidy for chicken breeders, only RM71 million had been paid so far, Agriculture and Food Industries Minister Ronald Kiandee was quoted as saying by national news agency Bernama on May 31. 
According to Bernama on May 25, some traders were selling their chickens above the ceiling price.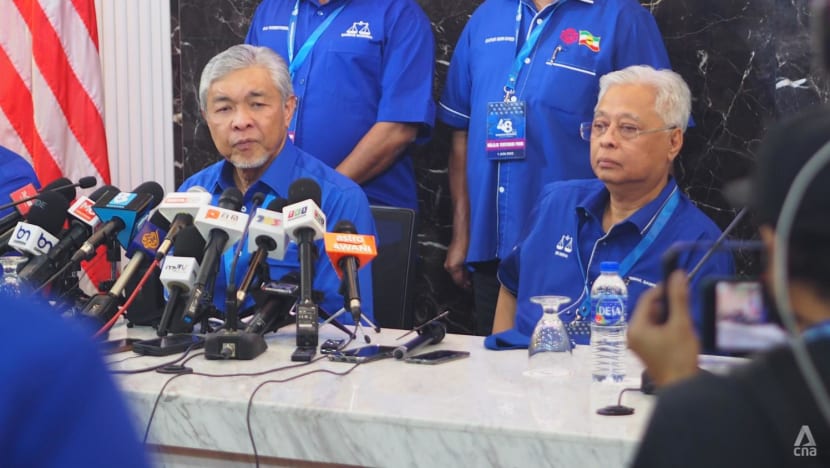 WILL NOT DELAY TO DISSOLVE PARLIAMENT WHEN BN IS READY:  ISMAIL SABRI 
During his speech, Mr Ismail Sabri said that he would not delay elections, and that parliament would not be dissolved until BN was ready to face them.  
Mr Ismail Sabri who is United Malays National Organisation (UMNO) vice-president said that discussions would be held with the BN leadership in determining the date for the 15th General Election (GE15).
"When we are ready, I will not even delay for a second to dissolve parliament, as agreed by the UMNO General Assembly. I will discuss with the top five in UMNO and the party's Supreme Council," he said.
He added that he would also discuss this with BN's component parties to set the date for the election.
Mr Ismail Sabri had recently downplayed calls for an early election in an interview with Nikkei, citing a rise in food prices and other living costs.
The prime minister had said that he will wait for "the right time" to call an election, given inflationary pressures partly stemming from the Ukraine conflict.
"We are now facing a period of increasing inflation with high prices ... do you think this is the right time?"  Mr Ismail Sabri was quoted by Nikkei as saying in a report that was published on Tuesday.
An election is not due until Sep 2023 but Mr Ismail Sabri has been facing pressure from some quarters in UMNO to call for elections to capitalise on their resurgent popularity as seen in the recent Johor and Melaka polls where they gained two-thirds majorities.
BN had lost the May 2018 general elections, the first time in its history.
Following the defeat, the number of member parties that remained in BN reduced from 13 to four - namely UMNO, Malaysian Chinese Association (MCA), Malaysian Indian Congress (MIC) and Parti Bersatu Rakyat Sabah (PBRS).
During the convention, BN chairman and UMNO president Ahmad Zahid Hamidi also urged Mr Ismail Sabri to call for elections as soon as possible.
"PM, we trust you. Do it as soon as possible. PM we are ready to face GE15!" Zahid said in his speech.
Zahid, however, said that he would discuss with Mr Ismail Sabri on the best time to call for elections.
"It has been four years since the 14th general elections. This means that the 15th general elections can be held at any time. BN cannot be complacent. All preparations for the elections should have reached the highest level," he said.