Malaysia employers look forward to hiring Indonesian domestic workers again, but fees remain a concern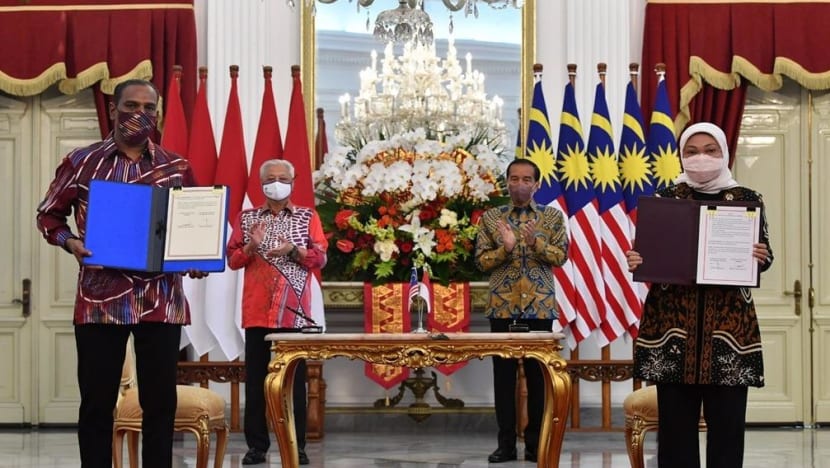 On Apr 1, Indonesia and Malaysia concluded a new agreement on the recruitment and protection of domestic workers, raising hopes that Indonesian migrant workers would once again be able to work in the neighbouring country
The movement of these workers had stopped as the pandemic shut borders and Putrajaya imposed a temporary freeze on hiring foreign migrant workers. At the same time, Jakarta also imposed a freeze pending the conclusion of the labour agreement
In the second of two stories, CNA looks at what this means for Malaysians who wish to hire domestic workers from Indonesia as well as the local recruitment agencies
KUALA LUMPUR: It has been a stressful period for Tasha Prasheela Chandran, 36, as her family enquired high and low on hiring a foreign domestic helper for her mother-in-law. 
"I have not personally hired a domestic helper, but my mother-in-law has hired one to help her over the past 10 years," Mdm Tasha Prasheela, a lawyer, said. 
Her mother-in-law's last domestic worker, an Indonesian lady, had left in November 2021. 
"Since then, we have tried to find a replacement, as my mother-in-law is 75 years old and living alone. She needs help with cooking, cleaning and the general maintenance of her house," she told CNA. 
Mdm Tasha Prasheela and her mother-in-law are not alone, as many Malaysian families rely on domestic workers to help with household duties, from taking care of the children while both parents are at work to helping less mobile older relatives.
On Apr 1, the Malaysian and Indonesian governments signed a Memorandum of Understanding (MOU) on the recruitment and protection of Indonesian domestic helpers in Malaysia. 
The MOU was signed by Malaysia's Human Resources Minister M Saravanan and Indonesia's Manpower Minister Ida Fauziyah, and the signing was witnessed by Malaysian Prime Minister Ismail Sabri Yaakob and Indonesian President Joko Widodo.
The new MOU marks a change for the domestic helper labour market in Malaysia, where a freeze on foreign workers intake was enforced since June 2020. 
Only the construction, plantation and agriculture sectors were allowed to hire foreign workers. 
The new MOU promises improved and more comprehensive protections for Indonesian domestic helpers, but also appears to increase the costs of hiring one. 
While the costs might be a concern for potential employers, recruitment agencies that CNA spoke to voiced their support for the new agreement, stating that it would allow them to restart business. 
STREAMLINED HIRING PROCESS, MORE PROTECTION FOR MAIDS 
One key stipulation in the MOU is the use of a single channel or "One Channel System" for the recruitment and placement of Indonesian domestic helpers.
Mr KT Tan, who runs an employment agency, said that before the hiring freeze and border closures brought on by the COVID-19 pandemic in Malaysia, the government had instituted a "Sistem Maid Online" (SMO) application system. 
SMO, which was introduced in 2018, allowed employers to directly hire domestic helpers, who could enter Malaysia on a tourist visa and then have their status as domestic helpers regularised by the employer. 
"This process also allowed employers to negotiate directly with Indonesian recruiters, but not everyone could do it because you had to have contacts with the Indonesian recruiters on the other side.
"Moreover, you also had to do the legwork of registration and the medical check-ups for the helper yourself," he explained.
However, Mr Tan said, the Indonesian government had insisted on the single hiring channel to ensure better monitoring and protection for its nationals, hence the introduction of the "One Channel System".
The new MOU also stipulates a number of protections, from a minimum basic wage of RM1,500 (US$355) per month for the domestic helper to eight days of annual leave per year for the duration of a two-year contract. 
In addition, a "one helper per household" rule will now apply to prevent overwork, as there have been instances of employers shuttling their domestic employees between two or even more households to maximise their labour usage.
Mr Saravanan, the Malaysian minister, also announced that the hiring cost structure for Indonesian helpers would be reviewed every three months. 
He was quoted by state news agency Bernama as saying that this quarterly review was to ensure that the cost structure was in line with current needs. The fees would also take into account changes in the costs of transportation and health tests.
Mr Nazrul Musa, who has been looking for a new domestic employee after his last hire returned to Indonesia earlier this year, voiced his relief that more concrete protections had been worked into the MOU. 
"I find it fair. Housework is no joke because there's always so much stuff to do at home, and it gets very taxing.
"My wife and I fully get what our domestic helpers went through," the 41-year-old self-employed father of three said. 
HIRING FEE CONCERNS
One aspect of the new memorandum which has raised concerns for potential employers looking to hire a new maid is costs.
In the previous MOU which ran from 2013 until 2016, recruitment fees were supposed to be at a maximum of RM7,800. But some agents charged up to RM14,000, said Mr Tan, the agency operator. 
The new MOU will cap hiring fees at RM15,000.
Mr Tan said the fee cap covers total costs on both the Indonesian and Malaysian side, and it is a good mechanism as recruitment fees were getting out of hand.
"With the fees capped at RM15,000, it really depends on how much Indonesian recruiters charge on their side, because we have costs such as the helpers' medical check-ups, their foreign worker levies and other processing fees to settle too," he said.
"Anything more than RM10,000 from the Indonesian recruiters, I think it will be a little tight for us ," he added. 
Mdm Tasha Prasheela said she was not convinced at this point that the sum to be paid would not exceed the cap.
"It is a concern, because the government may fix this amount but some agents may try to increase it further," she said. 
She said the agent hired by her mother-in-law to help her find a helper had charged about RM11,000 before 2020 in pre-COVID-19 times.
The Malaysian agencies also have a lingering concern regarding payment. 
Association of Employment Agencies Malaysia (PAPA) president Foo Yong Hooi said based on a flowchart of the process provided to the agencies, they have to pay first before they would receive biodata of any workers from their Indonesian counterparts.
Likewise, Mr Tan said there is no clarity yet on how Malaysian agencies would be protected if their Indonesian counterparts were unable to deliver workers, or if the domestic helpers absconded. 
"How are we to be protected from financial loss this way?" he said.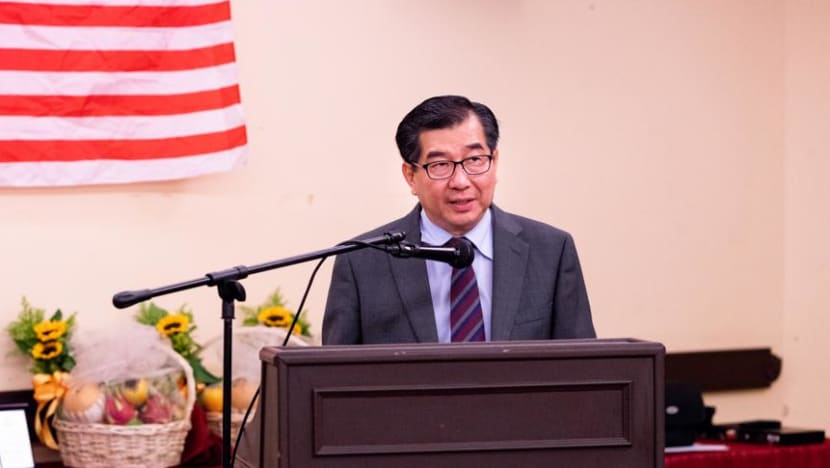 MORE ENQUIRIES SINCE MOU SIGNING
The recruitment agencies in Malaysia have been receiving enquiries even before the MOU signing, as many domestic helpers have returned home during the two years Malaysia moved in and out of lockdowns. 
Some of their contracts have also expired and the employers could not find a replacement due to the hiring freeze. 
With the new MOU in place, the number of enquiries received by recruitment agencies has increased slightly with anticipation that employers could soon hire maids.
"Our enquiries have been piling up over the months, but what could we do? We could not bring in anyone because of the closed borders."
"At best, we could just place them on a waiting list of enquiries. And it is a very long one," Mr Tan said.
Mr Nasrul said he and his wife have been checking with their usual agent about the availability of helpers. 
"Honestly, I just hope that we will be able to hire a helper soon. 
"Even though it might be more expensive with the new regulations in the MOU, we will just stick with an Indonesian helper because my family is used to them," he said.