Multiple factors in play as Malaysia PM Ismail Sabri mulls general election timing: Analysts
Calls for elections to be held are expected to grow after the expiry of the bipartisan cooperation agreement at the end of this month, said those interviewed by CNA.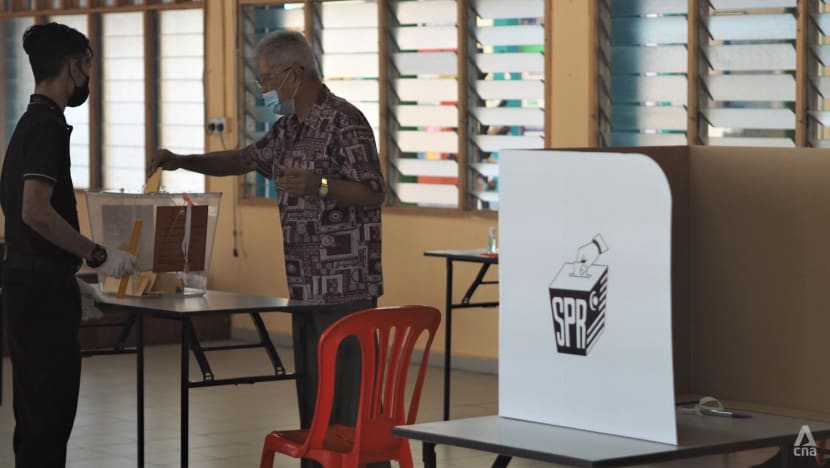 KUALA LUMPUR: President of the United Malays National Organisation (UMNO) Ahmad Zahid Hamidi has been very vocal and persistent in calling for the general election to be held immediately, amid differing views within and outside his party over the necessity of early polls.
Whether it is in his speeches or on social media, Ahmad Zahid claims that the people had high hopes on UMNO to "heal" the country and restore it to its past glory.
"The best way of healing the country is by re-establishing political stability through a democratic process," he said in a Facebook post last Saturday (Jun 25).
Malaysia's 15th General Election must be called by mid-September of next year.  
It is the prerogative of Prime Minister Ismail Sabri Yaakob to decide when the election is called, although the king must first give his consent to dissolve parliament. 
Ahmad Zahid, who is defending himself in court against a slew of corruption charges, as well as his supporters may strongly believe that an early general election would be good for UMNO and the Barisan Nasional (BN) coalition. 
However, observers interviewed by CNA said that while a snap poll is probable, there are many factors that still need to be taken into account by the prime minister before he decides on dissolving parliament.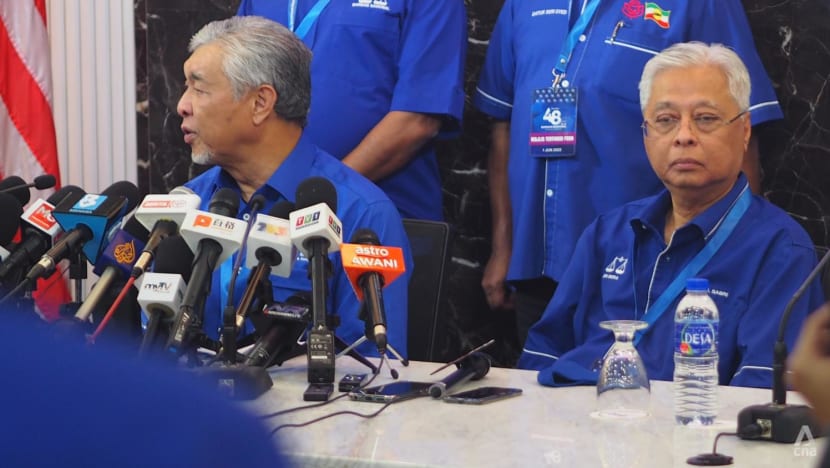 MIXED SIGNALS FROM UMNO FACTIONS
The programme director of think tank Merdeka Centre, Mr Ibrahim Suffian, said the timing of the general election was hard to predict. This is because there were varying signals – one from the prime minister and the people around him, and another from the UMNO leadership.
"It's quite clear that both sides of the party have differing viewpoints," he told CNA.
"Originally, we heard from the PM that there are still a lot more things to be done, suggesting hesitation on his part to call for election," he added.
In May, Mr Ismail Sabri said during an interview with Nikkei that he would wait for "the right time" to call an election, given inflationary pressures partly stemming from the Ukraine conflict.
"We are now facing a period of increasing inflation with high prices ... Do you think this is the right time?"  Mr Ismail Sabri reportedly said. 
Many UMNO ministers such as Health Minister Khairy Jamaluddin as well as Communications and Multimedia Minister Annuar Musa also appear to hold the view that the election should be held later rather than sooner.
Mr Ismail Sabri, who is one of three vice presidents in UMNO, became the prime minister in Aug last year. He is the first prime minister from UMNO who is not president of the party.
Mr Ibrahim of Merdeka Centre said that the prime minister has the power of incumbency. But ultimately, the party president gets to decide on the candidates for the election, he added.
"For the PM, while he has incumbency and executive powers, he may not want to be in conflict or direct confrontation with the party because this might split the party and affect his candidacy as future prime minister should BN win the election.
"At the end of the day, he has to go back to the party to implement the principles or goals set by the party because he is nominated by them. Ultimately that's how the chips fall," said Mr Ibrahim.
In April, UMNO's supreme council had proposed Mr Ismail Sabri as their candidate for prime minister if BN wins the general election. Observers believed that it was one way of winning over the prime minister's supporters and getting them to agree to an early election. 
Mr Ibrahim also noted that there has been talk recently suggesting that the tabling of next year's budget may be brought forward and that the prime minister may dissolve parliament soon after it is tabled.
"That probably will bring the election closer towards the end of the year. October or even November is a possibility," he said.
Political analyst Professor Azizuddin Mohd Sani of Universiti Utara Malaysia (UUM) said there are two teams in BN now - one backing Mr Ismail Sabri and the other backing Ahmad Zahid.
"The one holding the power in BN or UMNO is team Zahid. He can do many things," he said, pointing to the removal of Pasir Salak MP Tajuddin Rahman as UMNO supreme council member recently.
He however said that BN would want to avoid a split in the party as this would cost them in the  general election.   
Mr Tajuddin, who is also Malaysia's ambassador-designate to Indonesia, is believed to be aligned with the prime minister.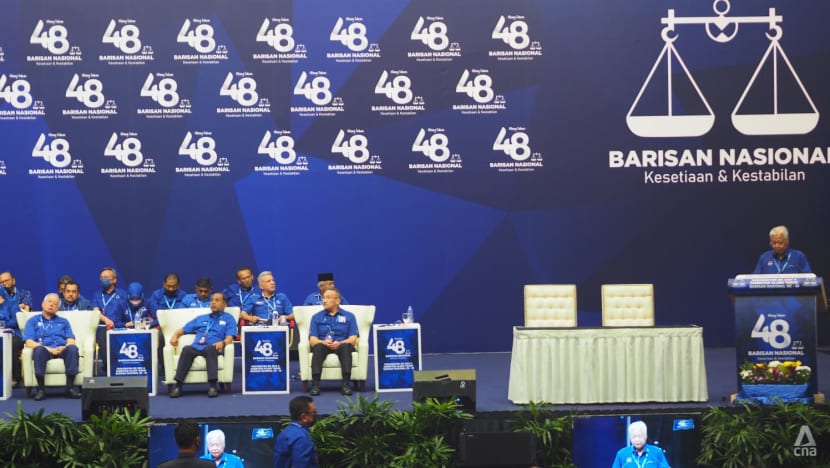 CALLS FOR ELECTION EXPECTED TO GROW AFTER JUL 31
Political analyst Dr Sivamurugan Pandian from Universiti Sains Malaysia (USM) believes that the momentum for elections will grow after the Memorandum of Understanding (MOU) on bilateral cooperation between the government and the opposition Pakatan Harapan (PH) ends on Jul 31.
"The party will pressure the PM to have it as soon as possible," he told CNA.
The historic MOU was inked in September last year with the opposition MPs agreeing to support or abstain from the budget 2022 vote, in return for key reforms proposed by the opposition. 
The MOU was meant to stabilise the country's political situation amid the COVID-19 pandemic which saw three prime ministers installed since the 2018 General Election. 
The deal is in effect from the date of signing until parliament is dissolved. Under the MOU, the government also promised not to dissolve parliament before Jul 31. 
Dr Sivamurugan believes that parliament could be dissolved in October, after the tabling of next year's budget. 
He said that the budget doesn't need to be passed for an election to be called, pointing out the precedent of the 1999 election that was held in November that year.
Besides a global economic crisis, the country was going through political upheaval following the sacking of Mr Anwar Ibrahim as deputy prime minister in 1998.  
"In 1999, parliament was dissolved by the then prime minister Dr Mahathir Mohamad when the debates were going on. But after the election, the budget will need to be re-tabled," said Dr Sivamurugan.
He added that Mr Ismail Sabri does not have a strong mandate and is dependent on various parties who are likely to face off against one another in the election.
The ruling government is a loose coalition comprising BN, Parti Pribumi Bersatu Malaysia (Bersatu) and Parti Islam Se-Malaysia (PAS).
"If he (Mr Ismail Sabri) had a strong mandate, he wouldn't need to worry and could still rely on his party. But he is also trying to win support from other parties and hanging on to opposition support via the MOU. He has so many people he needs to please and get support from," said Dr Sivamurugan.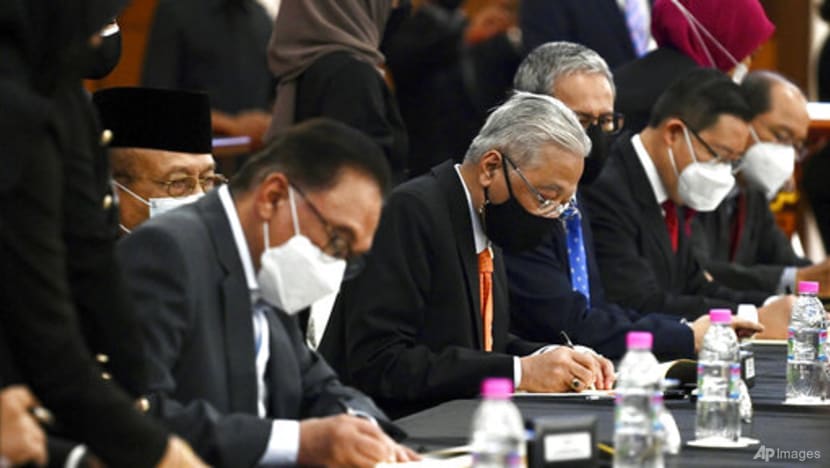 GLOOMY ECONOMY A FACTOR
The less than ideal economic outlook further complicates things.
Rising cost of living is a source of unhappiness among the populace. Mr Ismail Sabri has had to deal with issues such as the rise in chicken prices among other things. 
"The cost of living will go higher and higher. The PM may want to do it early although some are saying it is better to delay until next year but we don't know what will happen next (in terms of rising prices)," said Dr Sivamurugan.
He said that BN lost the two-thirds majority in parliament for the first time in 2008 after the cost of living went up the previous years because of soaring fuel prices. 
"So even if you have it now, you wouldn't know how frustrated the voters are because the prices of chicken can't be controlled while other prices are also going up.
"The timing depends on the wow factor or good factor for the government to have it. They must study all this in depth before deciding when to have it," he said.
Merdeka Centre's Mr Ibrahim also noted that BN had voiced concern about the trajectory of the economy.
"Looking at the global picture, there is a lot of concern that the global economic situation is going to fall into some form of recession and Malaysia will be affected as well. 
"That can create public anger. Already we are seeing rising public unhappiness over the rising cost of living and the government has had to respond by giving the extra RM100 to low-income households," he said.
He said that BN would also want the election now as the opposition is fragmented into several coalitions like PH and Bersatu-led Perikatan Nasional (PN).
"As long as they can't find ways to cooperate with one another, UMNO continues to hold an advantage. Despite the fact that there is public dissatisfaction and residual anger with UMNO over controversies surrounding their present leaders, UMNO can rely on its base to win. 
We have seen this play up in Melaka and Johor. In a situation where the opposition is weak, then UMNO can win," said Mr Ibrahim.       
NO GUARANTEE OF CONVINCING RESULTS  
To observers who believe that an early election is not probable, they hold the view that Mr Ismail Sabri would try to delay the election as much as possible to next year.
UUM's Dr Azizuddin said while many in UMNO are pushing for an early election, Mr Ismail Sabri may see it as his advantage if the election is held later.  
"Everyone knows that UMNO is pushing for early elections. If possible, they would want it tomorrow," said Dr Azizuddin, adding that there was massive pressure on Mr Ismail Sabri to call for the election this year.  
"But Ismail Sabri seems to prefer to have the election next year because for him, if he calls for elections this year, his term as prime minister is very short. There is no guarantee that he will be the next prime minister," he said.
He added that if Mr Ismail Sabri does succumb to the pressure from UMNO, a suitable time for the election would be in August or September, before the tabling of the budget.
Dr Azizuddin also said that even if BN moved for election this year, it would not guarantee a two-thirds majority or a simple majority despite their convincing results in the Melaka and Johor state elections.
This is the reason why he felt that the prime minister would try to push the election to next year to ensure that he and his party could win convincingly.
"The general election is totally different and cannot be compared to a by-election or state elections. There are many factors to consider such as machinery, money and the voters themselves," he said.