'Affordable with advanced facilities': More foreigners are heading to Johor private hospitals for treatment
However, an acute shortage of nurses could hold back the state from fulfilling its potential as a medical tourism hub. 
JOHOR BAHRU: When restaurant owner Jason Grantino tore his anterior cruciate ligament (ACL) last September while playing basketball, one of the first things the Batam resident did was to book ferry tickets to Johor.  
In spite of the pain on his left knee, the 32-year-old Indonesian moved through the ferry terminals in a wheelchair and sat through a 90-minute boat journey from Batam to Stulang Laut in Johor Bahru.
Mr Grantino was headed for Regency Specialist Hospital, a private healthcare facility near Pasir Gudang where he had been to multiple times for his annual check-ups. 
The hospital sent a bus to pick him up at the ferry terminal and by the following day, the ACL reconstruction procedure was done.
Three follow-up appointments later, Mr Grantino is on the road to a full recovery and looks forward to resuming his basketball games in a few months.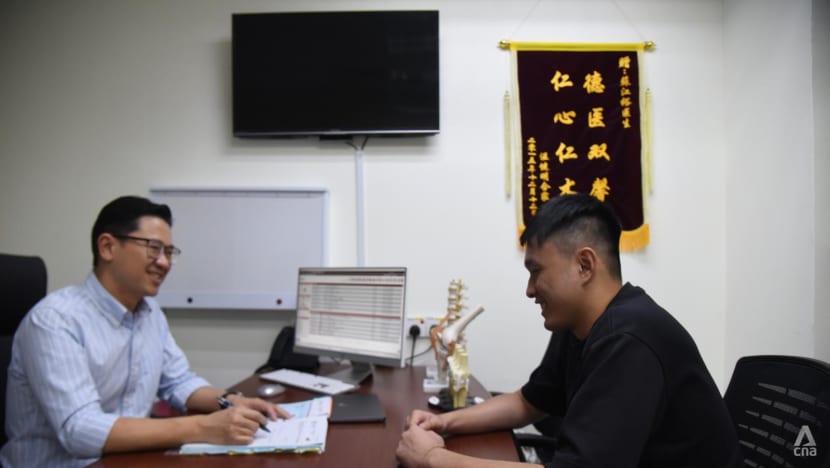 He told CNA that he was willing to endure the discomfort and hassle of cross-border travel in order to get treated in Johor. 
"It's about trust. I trusted Regency (Specialist) Hospital and I wanted to do the ACL op in Regency," he said.
Mr Grantino recounted how some of his family members had bad experiences with medical procedures in Batam, and that he did not want to risk any botched treatments. 
He recounted that his cousin underwent an ACL operation in Batam, but the recovery was slow six months after the procedure. 
"So far, my experience in Johor has been seamless. After three to four months, I was already moving and walking. And the treatment price is reasonable too," added Mr Grantino. 
Due to affordability and advanced facilities, Johor is becoming an increasingly attractive medical tourism destination. However, a shortage in nurses poses a potential constraint, said those interviewed by CNA.
SURGE IN INTERNATIONAL PATIENTS POST-PANDEMIC
Mr Grantino is among the foreign patients who have flocked to Johor for medical treatment since the borders reopened after COVID-19. 
Over the last two decades, a slew of private hospitals have sprouted up across the Iskandar Malaysia region. Some of these hospitals offer state-of-the-art medical facilities and have attracted patients from Indonesia, Singapore and China. 
According to private hospitals interviewed by CNA, a large proportion of the medical tourists visit Johor for orthopaedic treatment, obstetrics and gynaecology, in-vitro fertilisation (IVF) as well as cancer treatment.
Chief Executive for Regency Specialist Hospital Serena Yong told CNA that the hospital treats around 200,000 patients annually. She said that of this number, 15 to 20 per cent are foreign patients. This is a "significant increase" from the pre-COVID-19 era, she said. 
"We can see that the number of foreign patients has increased recently to beyond pre-pandemic levels. We are seeing more Singaporeans and Indonesians and this is very encouraging," said Ms Yong.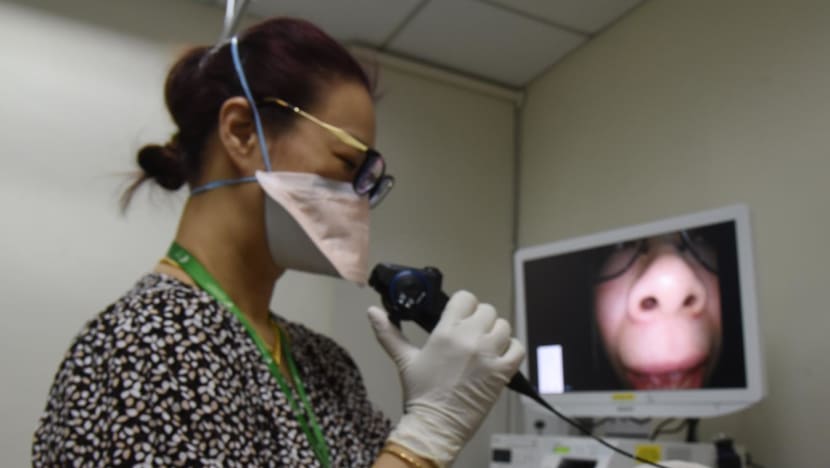 Over at Gleneagles Hospital Medini, located near the southwestern part of the state, chief executive officer Kamal Amzan said that around one in four of the patients there are international visitors. 
"I think over the last eight years, we have grown from a very small hospital that focuses on its core local clients in Gelang Patah and Iskandar Puteri to a tertiary centre that not only looks after patients from Johor, but Indonesia, China … and Singapore," Dr Kamal told CNA. 
Meanwhile, for Columbia Asia Hospital, which has two branches in Johor - Tebrau and Iskandar Puteri - the occupancy has remained high at 70 to 100 per cent post-pandemic. 
Columbia Asia's regional manager Rahani Yaakob, who oversees both hospitals, told CNA that the level of occupancy is driven by "the tremendous increase in foreign patients seeking treatment". 
"The number of foreign patients from the likes of Indonesia, Singapore and China surged post pandemic and this has helped our business," said Mdm Rahani. 
LOWER COSTS FOR SOME TREATMENTS 
When asked what was the biggest pull factor for foreign patients, patients and doctors noted that it was due to more affordable treatment in areas like cancer, orthopaedic and obstetrics. 
Johor's geographical position, being accessible to both Singapore and Indonesia gives the state an edge when it comes to medical tourism. 
Gleneagles Medini's Dr Kamal said: "I give you an example of a patient who has to go for chemotherapy in say Singapore. The drugs are the same, but they would have to pay less at hospitals in Malaysia. I suppose Johor would then be the preferred location given the vicinity and proximity to Singapore."
Dr Teo Yin Keong, an oncologist at Gleneagles Medini, told CNA that the treatment is cheaper because some pharmaceutical companies, including the big players, supply drugs at a cheaper price to Malaysian hospitals as compared to hospitals in neighbouring countries. 
"Putting aside government subsidies and the exchange rate, the cost of treatment is at least 50 per cent lower in Malaysia than in Singapore and some places in Indonesia," added Dr Teo.
For Indonesian citizen Mr Grantino, choosing to do his ACL surgery at Regency Specialist Hospital was a no-brainer cost-wise, he said. 
He paid around RM30,000 (US$6,543) in total for his operation and subsequent follow-up appointments.
Mr Grantino told CNA that based on checks he did, an ACL reconstruction procedure would cost around S$20,000 (US$14,855) at a private hospital in Singapore for uninsured foreigners. He added that the same surgery would cost around 130 million ruppiah (US$8,740) at a private hospital in Batam. 
Meanwhile, Singaporean Norfadzilla Rahmat, who is four months pregnant, told CNA that she purchased a pre-natal screening package with Columbia Asia Hospital Tebrau, a private hospital which is around a 10-minute drive from the Woodlands Causeway.
She told CNA that the package - which includes 10 check-ups, consultations and ultrasound screening - costs around RM2,400. 
"Some private hospitals in Singapore are charging triple that amount (for the same type of services) so I think I made a good choice," said the 30-year-old management consultant. 
"My experience in Johor has been so far so good. It's affordable with advanced facilities. I'm pleasantly surprised by the level of care," added Mdm Norfadzilla.
She added that while she is planning to do prenatal checks in Johor, she is keen to deliver her baby in a Singapore hospital.
"I think it's better administratively since both me and my husband are Singaporeans. It's also easier for our family members and friends to visit," said Mdm Norfadzilla. 
JOHOR'S UNTAPPED POTENTIAL 
The state government recognises that there is untapped potential when it comes to medical tourism. 
In March, Tourism Johor deputy director Dr Mohd Azlan Abdul Jalil said that the state aiming to bring in at least 100,000 medical tourists this year. 
He added that Johor was looking to boost the marketing for medical tourism in countries further afield such as Vietnam, India, Japan and South Korea. 
In January, Johor chief minister Onn Hafiz Ghazi said that the state government was exploring the possibility of ferry services between Singapore and Puteri Harbour. 
He noted that in 2022, more than 141,000 tourists who came from Batam and Tanjung Balai in Indonesia passed through the Puteri Harbour terminal. 
Mr Onn Hafiz said that between 2019 and 2022, around 36 per cent of visitors who arrived at the terminal were health tourists who received treatment in Johor.
The ferry terminal is close to private hospitals such as Gleneagles Hospital Medini and Columbia Asia Hospital Iskandar Puteri. 
Additionally, private hospitals in Johor are stepping up efforts to expand their premises as well as quality of services. 
Regency Specialist Hospital is in the midst of constructing a new 10-storey block adjacent to the main building which would increase the hospital's capacity by up to 500 beds.
Also in the pipeline is the Thomson Medical Hub, a multidisciplinary tertiary hospital with nursing training as well as medical research facilities located in Stulang Laut in downtown Johor Bahru. The hospital is part of Malaysian Healthcare Group TMC Life Sciences, which has a strong track record in fertility treatment. 
According to a report by The Edge, the hospital is slated to open in 2024. 
NURSE SHORTAGE A POTENTIAL CONSTRAINT
In spite of efforts to beef up Johor's medical tourism offerings, an issue that could impact plans is a shortage in nurses. 
Dr Kamal of Gleneagles Medini said that hospitals in Johor must first focus on boosting the supply of nurses before they can afford to take in more foreign patients and increase overall capacity.
"The constraint we have is not so much on our ability to attract foreign patients, it is our resources. The number of beds (available) is dependent on the number of nurses and I think it is a worldwide phenomenon where you see an acute shortage of nurses," said Dr Kamal. 
"So when you are faced with capacity issues and have to decide whether to treat the current volume of patients, most of whom are local, versus expanding into the international market, I suppose the consideration here is you focus on (the former)," he added. 
An acute shortage of nurses has been a persistent problem for Johor. 
In May 2022, the state's Health and Unity Committee chairman Ling Tian Soon told reporters that the state had a shortage of between 15,000 and 18,000 nurses. 
He said among reasons for the shortage was due to a significant number of local nurses who chose to work across the Causeway in Singapore instead.
Regency Specialist Hospital's Ms Yong told CNA that some private hospitals in the state are collaborating to establish a new nursing college in Johor to boost supply for private hospitals. 
"We would like to offer sponsorship programmes for young students to study nursing and hopefully this will boost local supply of nurses. This will help the medical tourism industry be more sustainable," she added. 
"It's inevitable that attrition rates will be high … but we will bond them for three years to serve in Johor," said Ms Yong. Columbia Asia's Mdm Rahani added that while establishing a privately funded nursing college is a good idea, she expressed concern that many Malaysians are unwilling to join the profession. 
"The (federal government) is pinching some of our nurses to work with the Health Ministry hospitals so it is very difficult," said Mdm Rohani.
"We are trying our best to train our own people and engage students to join the medical profession. But candidly, there have not been many takers. Perhaps because of the spread of diseases like COVID-19, more are afraid to join nursing as there is potential to be infected while on the job," she said. 
However, there are some signs that the state government is striving to resolve the issue. 
In a Facebook post on Monday (May 22), chief minister Mr Onn Hafiz wrote that he and Mr Ling met with deputy secretary-general for Ministry of Health Norazman Ayub to relay concerns that the southern state was experiencing a shortage of 2,800 healthcare staff.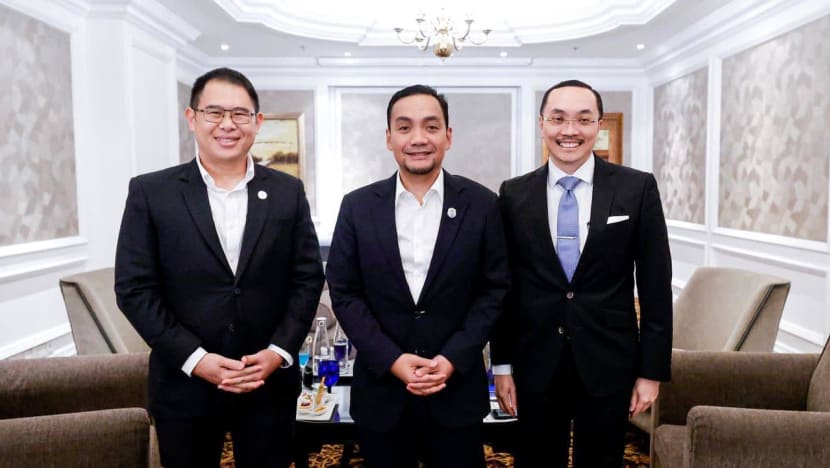 "It is my hope that the Ministry of Health can consider filling these positions as soon as possible to meet the needs and ensure the well-being and health of the people of Johor," he added. 
Dr Kamal of Gleneagles Medini expressed confidence that if the shortage can be addressed, Johor's potential in medical tourism is limitless. 
"Post COVID-19 we are playing catch up. We need to invest more in human capital," said Dr Kamal.
"But once we are able to solve that capacity issue, then the sky's the limit."
Read this story in Bahasa Melayu here.