Johor sultan criticises residents for throwing garbage into drains and rivers that led to floods in JB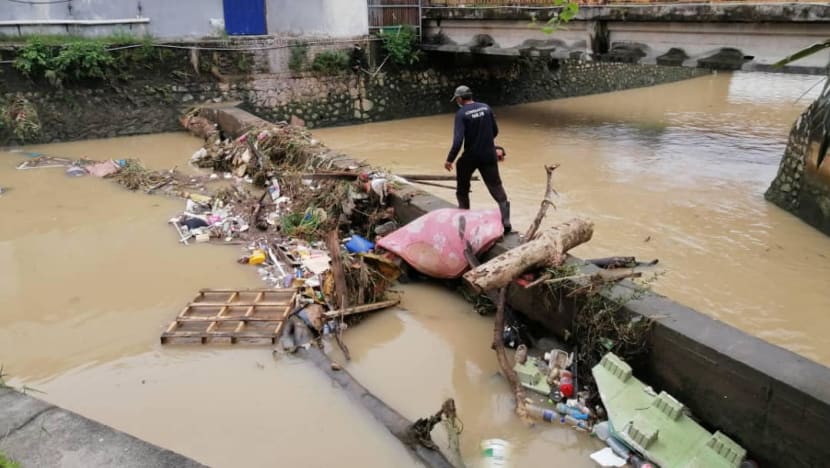 JOHOR BAHRU: Johor Sultan Ibrahim Iskandar has criticised some residents for disposing of their waste into the drainage network, leading to floods in various parts of Johor Bahru over the last month.
In a Facebook post on Wednesday (Oct 20), the sultan "expressed regret at the attitude of some residents who throw their rubbish into drains, ditches and rivers, affecting the water drainage system".
He noted that investigations conducted by the Johor Bahru City Council (MBJB) have revealed that flash floods which hit many areas of JB city over the last month were due to clogged drainage systems brought about by "rubbish and construction waste".
"It is due to the attitude of some people who like to throw garbage into rivers, ditches and drains. When it rains in large amounts and for a long period of time, then flash floods are inevitable," the ruler said.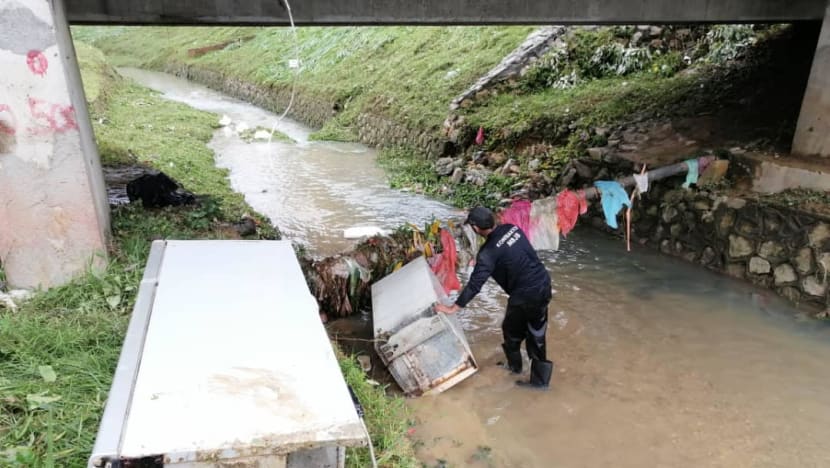 He added that he has seen footage of such waste clogging the city's drainage system, presented to him by the mayor of the city council Noorazam Osman.
"There is so much rubbish thrown away including mattresses, wood and even refrigerators. Very disappointing," he said. 
The sultan added: "The community should be more responsible by not throwing garbage in drains or rivers. Acts like this will lead to a higher incidence of floods."  
Earlier this month, Member of Parliament for Johor Bahru Akmal Nasir wrote in a tweet that he was informed of floods happening in residential areas near the Tebrau River. He said that he visited these areas to help residents.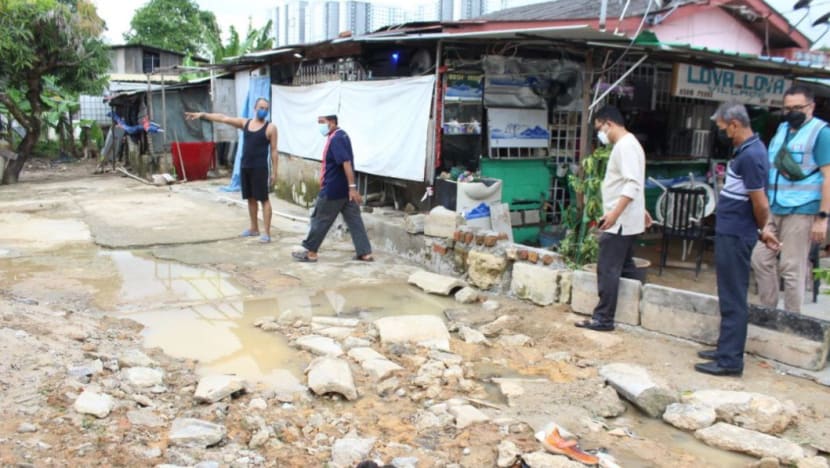 "Some showed me footage of the incident. Indeed, the water was flowing into houses in large amounts," said Mr Akmal.  
The Parti Keadilan Rakyat MP added that his team extended some help to affected households and advised residents to stay vigilant. 
The sultan also wrote in his Wednesday Facebook post that he had ordered the  Johor Irrigation and Drainage Department (JPS) and local authorities to conduct studies in all areas in the southern state where flash floods occur frequently.
The Facebook post quoted Mr Noorazam as saying that MBJB has carried out cleaning work at the affected locations by clearing obstacles in the drainage networks. 
"MBJB allocates RM6 million (US$1.44 million) for river and drain maintenance every year. The attitude of a handful of our people is deeply regrettable," the mayor said. 
"I have also visited flood hotspot locations to formulate … immediate, medium and long-term solutions to overcome the flood problem," he added.