No more COVID-19 tests for fully vaccinated travellers entering Malaysia, masks optional outdoors from May 1
Check-ins via the MySejahtera contact tracing app will no longer be necessary, as the country broadly lifts COVID-19 curbs.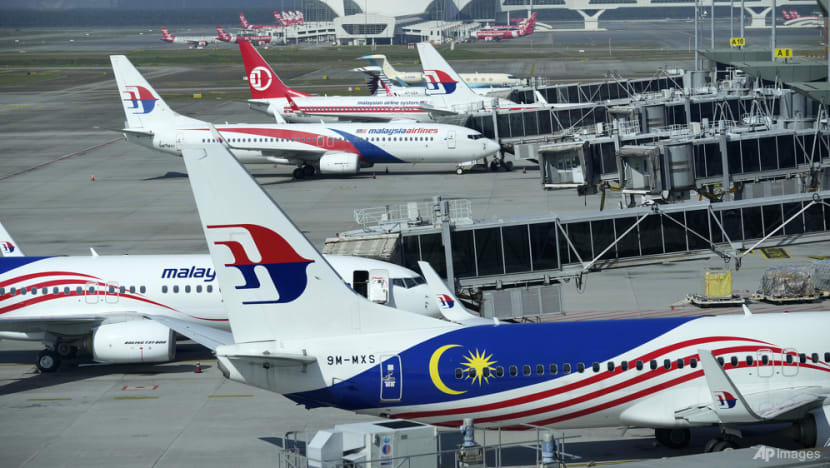 KUALA LUMPUR: Malaysia announced that it will broadly lift COVID-19 restrictions beginning May 1, including the removal of a mask mandate while outdoors as well as dropping the need for fully vaccinated travellers to be tested for the coronavirus.  
Health Minister Khairy Jamaluddin said that wearing of masks is still required indoors, including in shopping malls and on public transportation.  
"The wearing of masks outdoors is optional, but is still encouraged," he said during a press conference on Wednesday (Apr 27). 
The minister said that people are also encouraged to wear masks outdoors in crowded places such as at Ramadan bazaars, stadiums and night markets.   
Mr Khairy also announced that all testing protocols for travellers into the country - pre-departure and on-arrival tests - will be dropped for those who are fully vaccinated, those who have recovered from a COVID-19 infection six to 60 days before their date of departure, as well as travellers aged 12 and below.
However, those who are not fully vaccinated against COVID-19 still must undergo these tests and observe a five-day mandatory quarantine, said Mr Khairy.  
Travel insurance will no longer be a prerequisite for foreigners entering the country. "You do not need to have traveller's insurance anymore to come to Malaysia," he said. 
CHECK-INS VIA MYSEJAHTERA NOT REQUIRED 
Mr Khairy also said that check-ins via contact tracing app MySejahtera will no longer be required and that people who are not fully vaccinated will be allowed to enter premises as well. 
Only those who have tested positive for the virus and have been issued a home surveillance order will not be allowed in.
The minister explained during the press conference that the MySejahtera app is still needed. "I encourage all to activate the MySJ Trace function for the purpose of contact tracing," he said. 
People can still use the app to report their COVID-19 test results and submit their health assessment when they are under quarantine, he added. 
Meanwhile, those who test positive COVID-19 may also be released from quarantine earlier, the minister said, provided that their professionally supervised RTK-Ag test on the fourth day is negative.
The current rules mandate a seven-day quarantine for positive cases. 
Malaysia fully opened its borders on Apr 1, more than two years after restricting exit and entry due to the COVID-19 pandemic.  
Malaysia reported 3,361 new COVID-19 cases on Tuesday, an increase compared to the 2,478 cases on Monday. 
The number of cases has been trending down in Malaysia over the past few weeks, with five-figure daily cases last reported on Apr 13.
A peak of more than 30,000 daily cases was recorded back in March.
As of Tuesday, more than 16 million or 68.1 per cent of the adult population have received their booster dose, while 97.6 per cent have completed their vaccination.
According to the ministry's COVIDNOW website, more than 81.5 per cent of the total population have been fully vaccinated.
Since the start of the pandemic, Malaysia has reported more than 4.4 million COVID-19 cases, with more than 35,500 deaths.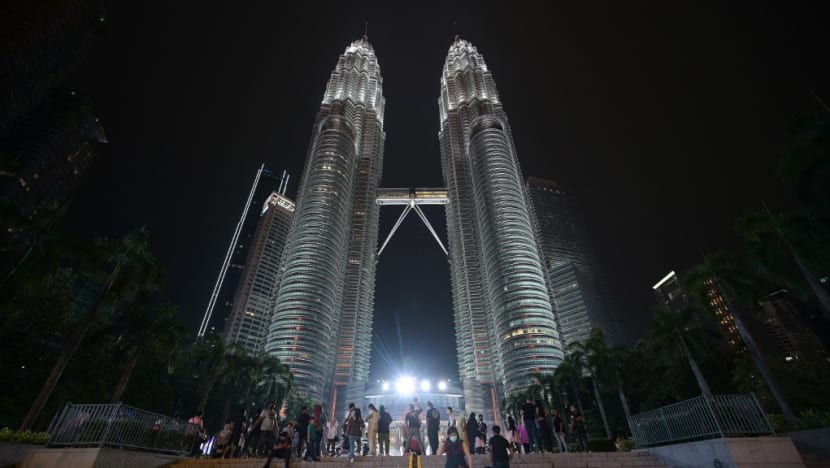 WE ARE STILL IN A PANDEMIC: KHAIRY
When asked whether the decrease in positive cases was due to people's reluctance to report their COVID-19 test results with Hari Raya Aidilfitri around the corner, Mr Khairy said the positivity rate was still at an acceptable level.
"If we look at the reporting, it has indeed decreased but we still receive more than 50,000 reports a day on average.
"What's important is the positivity rate. If the reporting has decreased and the positivity rate remains low, it gives an accurate picture about the spread of COVID-19 cases," he said.
The minister said the positivity rate was about 6 per cent on Wednesday and 5 per cent the day before.
"The positivity rate is controlled, between 5 and 10 per cent ... This is an acceptable level," he said.
However, Mr Khairy advised people to still be careful as the country was still facing the COVID-19 pandemic.
"We haven't reached a place where we can declare that the pandemic is over. We are still in a pandemic. We still need to be careful. We will still monitor the situation outside of the country in respect of new variants.
"But for the time being, it is under control. For those who couldn't go back to their kampung for two years to celebrate Aidilfitri, go back to your kampung and enjoy your Hari Raya Aidilfitri," he said.
At the press conference, Mr Khairy also announced that the National Security Council's negative list or banned activities will no longer be applicable and that all economic sectors are allowed to operate from May 15.
"Activities in nightclubs" is the only item currently on the negative list.