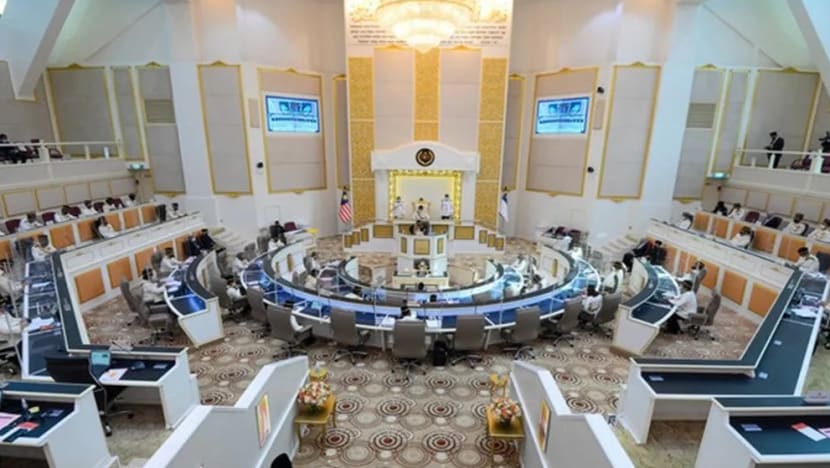 MELAKA: Malaysia's Election Commission (EC) has announced that polling day for the Melaka state election will be on Nov 20, with nominations to take place on Nov 8. 
At a media conference after chairing a special meeting on the Melaka state election on Monday (Oct 18), EC chairman Abdul Ghani Salleh said early voting would take place on Nov 16.
"According to the updated voters' register, there are 495,196 voters for the Melaka state election. Voter turnout is expected to be around 70 per cent," he said.
The state assembly was dissolved on Oct 4 after four state lawmakers, including two from United Malays National Organisation (UMNO), withdrew their support for Chief Minister Sulaiman Md Ali.
One of them was Sungai Udang assemblyman and former Melaka chief minister Idris Haron. He and Pantai Kundor assemblyman Nor Azman Hassan were later stripped of their UMNO membership. 
Before the dissolution, the Barisan Nasional/Perikatan Nasional government had 17 seats in the 28-member state assembly.
With the exodus of the four assemblymen, Mr Sulaiman was only backed by 12 UMNO assemblymen and one state lawmaker from Parti Pribumi Bersatu Malaysia.
The opposition bloc, which included 11 members from Pakatan Harapan, had cried foul over the dissolution, insisting instead that the Melaka governor should have met with them before making a decision. 
EC WILL ISSUE PROPOSED VOTING TIMES
Mr Abdul Ghani, the EC chairman, said that the election would be conducted in accordance with the views and advice from the National Security Council, Ministry of Health and the police.
He said voters were encouraged to cast their ballots according to recommended time slots to prevent too many people from gathering at polling stations, according to Bernama.
"We will issue the proposed times for voting through our system just like the MySejahtera application. Voters should avoid going out all together in the morning. If possible, let senior citizens vote in the morning and the younger people in the afternoon.
"We have strict SOP at polling centres. The conditions include completing two doses of vaccination, wearing of face masks and physical distancing. Therefore, we urge all voters to get themselves vaccinated … there is still time," he added.