Melaka state election: No physical campaigning, candidates advised to go online to reach voters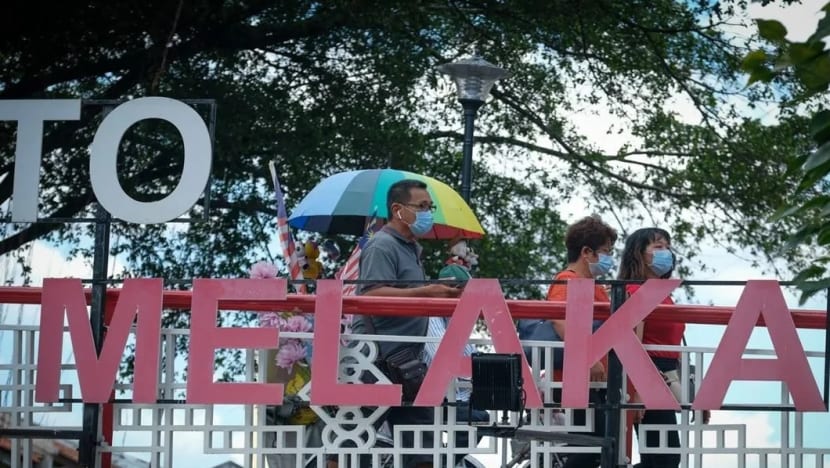 KUALA LUMPUR: No political rallies, walkabouts or home visits will be permitted during the campaigning period of Melaka's 15th state polls, the Election Commission said. 
Speaking after the one-hour nomination period on Monday (Nov 8), Election Commission (EC) chairman Abdul Ghani Salleh said the COVID-19 standard operating procedures for carrying out the election have been approved by the Health Ministry on Sunday.
"Candidates can maximise their campaigning methods using online medium or through mass media and social media channels," he said. 
Candidates are allowed to campaign by using vehicles outfitted with loudspeakers to deliver their campaign speeches, subject to police approval, he said.
Mr Abdul Ghani stated that throughout the campaigning period, candidates or parties are only allowed to open one primary operations room for each state constituency. No other subsidiary operations rooms or gathering areas for the party or candidate should be set up, he added.
On polling day, voters with symptoms such as coughing, breathing difficulties or a body temperature exceeding 37.5 degrees Celsius have to vote in a separate tent, the EC chairman said. 
The Melaka state assembly was dissolved on Oct 4 after four state lawmakers withdrew their support for chief minister Sulaiman Md Ali from United Malays National Organisation (UMNO).
Two of them, Mr Idris Haron and Mr Nor Azman Hassan, were later stripped of their membership in UMNO, the leading party in the Barisan Nasional (BN) coalition.
On Saturday, both of them were unveiled as candidates contesting under Pakatan Harapan (PH) in an announcement by PH chairman and leader of the opposition Anwar Ibrahim in a virtual press conference. 
MULTICORNERED FIGHTS IN ALL 28 SEATS
In his Monday press conference, Mr Abdul Ghani, the EC chairman, said this state election will see 112 eligible candidates in multicornered fights for 28 state legislative seats.
Eleven constituencies will see three-sided contests, as BN and Perikatan Nasional - partners in the federal administration - as well as PH have decided to field their own candidates in all 28 constituencies. 
Meanwhile, there are nine four-cornered, five five-way and three six-cornered fights in the rest of the seats. 
Mr Idris, the former chief minister who was sacked from UMNO, faces five opponents in the Asahan seat bordering Johor. 
Melaka state PH chairman and former chief minister Adly Zahari is facing a four-cornered fight in Bukit Katil. 
Parti Bumiputra Perkasa Malaysia (PUTRA), which officially registered in 2019, fielded five candidates, while Parti Perikatan India Muslim Nasional (IMAN), which was previously founded as Parti India Muslim Bersatu Malaysia (PBIM) in 2019, fielded one. 
Polling has been set for Nov 20. 
OPPOSITION CALLS FOR LEVEL PLAYING FIELD
In a press statement, PH's communications, digital and multimedia committee called on Communications and Multimedia Minister Annuar Musa to ensure a level playing field for the state election. 
It proposed allocating at least 30 minutes nightly for each party to campaign on government broadcast channels, as well as 60 minutes daily for all parties to campaign using the state government's Melaka FM and Bernama Radio channels. 
"Melaka voters who live in areas with poor Internet or telecommunications access, or do not have smartphones or are not social-media savvy, will be left out from receiving accurate and up-to-date information from the competing candidates."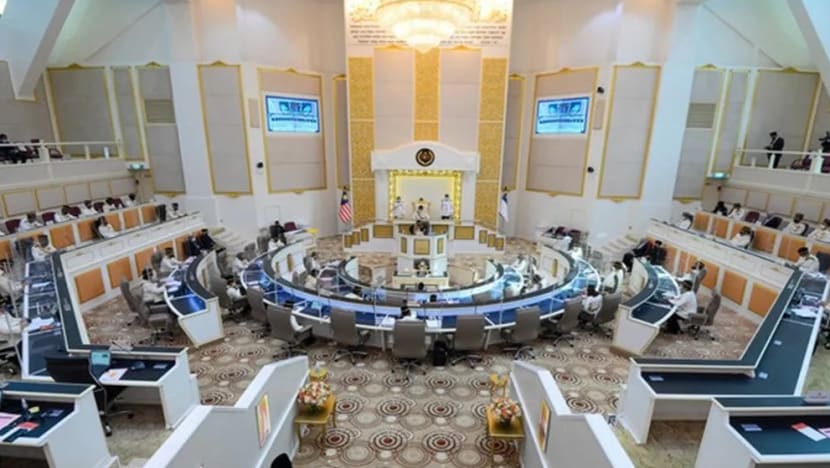 "They will surely have access to more traditional channels such as radio, television and newspapers. This will cause an information gap and cripple democratic practices, which should be resolved," the joint statement said. 
The opposition also proposed for each party to be represented in at least one political forum programme to be aired on official television and radio channels during the Melaka elections. 
The PH committee comprises five MPs and two party leaders, including Lembah Pantai MP Fahmi Fadzil from Parti Keadilan Rakyat, Shah Alam MP Khalid Samad from Parti Amanah Negara and Segambut MP Hannah Yeoh.