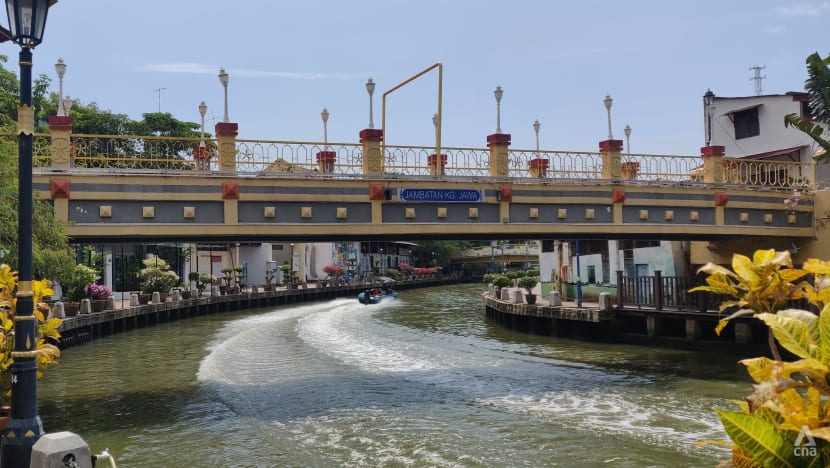 MELAKA: Barisan Nasional (BN) swept 21 out of the 28 constituencies in the state election on Nov 20, securing a two-thirds majority to form the new government. 
Pakatan Harapan (PH) only managed to win five seats, while Perikatan Nasional (PN) won two. 
United Malays National Organisation's (UMNO) Sulaiman Md Ali, who retained his Lendu state seat, was sworn in as the chief minister at 1am, mere hours after BN was declared the winner. UMNO is the main component party of BN. 
Given BN's landslide win in this election, how likely is it that the coalition, which also controls the federal government and four other state governments, will call for an earlier general election? 
This result in Melaka was a substantial defeat for PH, with its component Parti Keadilan Rakyat (PKR) led by Mr Anwar Ibrahim suffering a total wipeout in the 11 seats it contested. Mr Anwar should consider stepping down, said analysts interviewed by CNA. 
Meanwhile, Parti Islam Se-Malaysia's (PAS) next move is closely watched, even though it was defeated in all eight seats it contested in this state election.  
BARISAN NASIONAL: WILL IT PUSH FOR SNAP POLLS?
In the May 2018 general election, BN was ousted from power at the federal level as well as states like Melaka, Perak and Johor. Defections of politicians from UMNO to Parti Pribumi Bersatu Malaysia's (Bersatu) soon followed suit. 
However, through a series of political manouveurs, including Bersatu departure from PH in February last year and UMNO reclaiming the coveted prime minister's post in August this year, BN has returned to the centrestage of politics. 
In Melaka, UMNO came back to lead the state government after PH lost its slim majority in February last year. However, the BN-PN state government only lasted until early October when four state legislators, including UMNO's former chief minister Idris Haron, withdrew their support and triggered a state election. 
It is very likely that BN, encouraged by its latest poll victory in Melaka, would push for an earlier general election, said political scientist Ahmad Fauzi Abdul Hamid from Universiti Sains Malaysia.
"This is riding on the fact that the Melaka election shows that its branding and identity have survived despite the past two years' issues, like the corruption trials that have taken place," he said. 
UMNO has also recovered from defections by figures such as Jeli MP and Minister of Economic Affairs Mustapa Mohamed and Deputy Law Minister Mas Ermieyati Samsudin, both of whom left the party to join Bersatu. 
BN would push hard for an election next year, Professor Ahmad Fauzi predicted.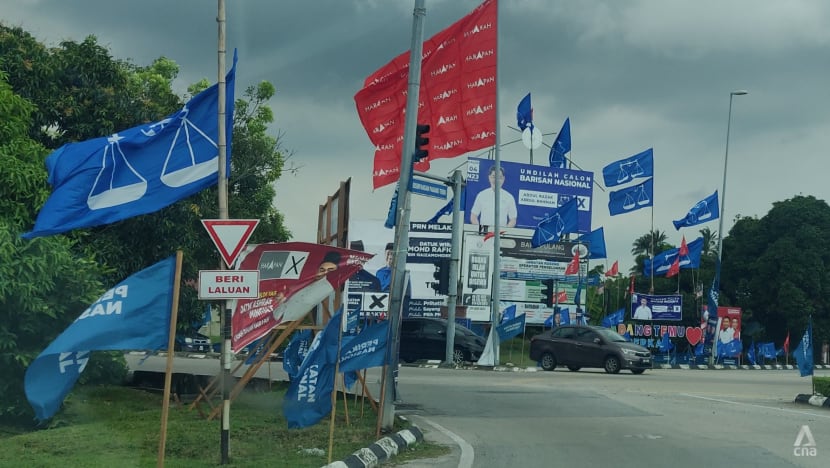 Professor Ahmad Martadha Mohamed from the School of Government in Universiti Utara Malaysia said that any decision to push for an earlier general election would have to be a consensual one. 
"Looking at the performance in Melaka, I think BN will probably want to proceed, but you must remember that the government not only consists of BN, but also PN, which has Bersatu and PAS," he said. 
"So if UMNO calls for an early election, they would also have to get consent from PN, as they are erstwhile partners. You have to remember, the government is also formed based on support from PN."
"Without PN, the government will fall," he noted. 
He said although UMNO would want to push for an earlier national election, the Melaka win was an exception which could not be applied to other states with different issues and demographics. 
"But I think they believe the sentiment is working for them right now, given the two-thirds win," Prof Ahmad Martadha said. 
For Sunway University's Dr Wong Chin Huat, how UMNO behaves after the electoral win matters.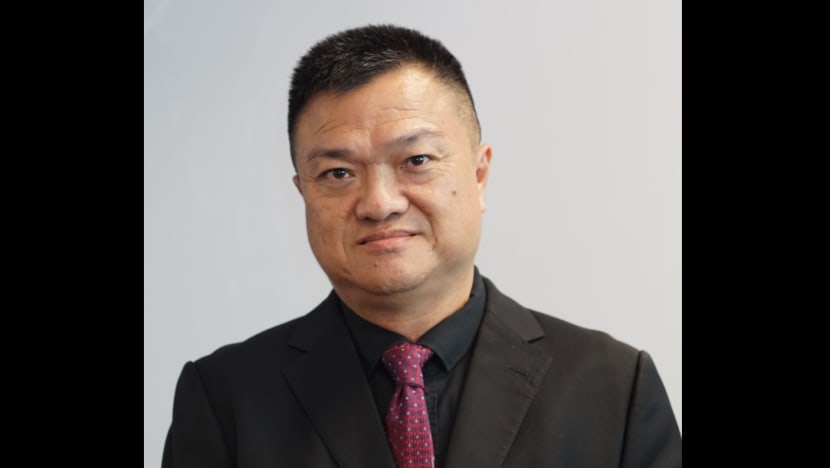 "UMNO needs to show it can manage a big landslide and not be consumed by absolute power," he said, cautioning against repeating BN's losses in the 2008 and 2018 elections following its landslide victory in 2004.
BN had proposed during the Melaka election campaign to amend the state constitution to include five appointed state legislators. This would increase its seats to 26 out of 33, a 79 per cent majority. 
"And if UMNO cannot avoid power struggle and corruption, the Melaka landslide may turn out to be a curse in GE15," Dr Wong said.
Highlighting that BN chairman and UMNO president Ahmad Zahid Hamidi had promised stabilising reforms for Melaka in his victory speech, such as anti-party hopping legislation and equal allocations for constituencies, Dr Wong noted that the opposition PH coalition had been slow to carry out institutional reform.
It was good that PH no longer had the monopoly on reform, he said.
"In comparison with the BN-led federal government and Perak state government, which have offered equal constituency funding to opposition elected representatives, PH state governments still refuse to do so."
"With UMNO now talking about reforms like anti-hopping recall law and constructive vote of no confidence, voters wanting those reforms at the federal level and other states may dump PH for UMNO, if PH refuses to catch up," Dr Wong added. 
Ahmad Zahid had pledged to introduce the constructive vote of no confidence in his victory speech on Saturday night to make sure that the state government remains intact.
Constructive vote of no confidence means a motion of no-confidence against the incumbent chief minister is tied to a motion of confidence for his or her successor, Dr Wong explained. Both have to be passed in one go, he said
"Testing the claim inside the legislature is one implication. 
"The other and more important implication for the general public is that you either have a new majority government or the existing government continues, no early election is needed. With constructive vote of no confidence, there would not have been this state poll in Melaka," he added.
PAKATAN HARAPAN: REASSESSMENTS NEEDED
One of the major reasons for the opposition's loss in Melaka was the lack of unity among its component parties, observed Prof Ahmad Martadha. 
"The Democratic Action Party (DAP) was not keen on supporting PKR because the latter had accepted party-hoppers to contest on the PH ticket.
"And I am sure within PKR itself, people were also unhappy with that move, because figures like Rafizi Ramli had issued statements against taking in 'frogs' too," he added. 
Three out of the four assemblymen who caused the state government to fall last month contested under PH, and one as independent. All four lost.
Besides reassessing their strategies, Prof Ahmad Martadha said, the opposition parties also had to consider letting younger leaders take over. This was a particular issue in PKR, he added. 
Similarly, Prof Ahmad Fauzi said that PH chairman and PKR president Anwar Ibrahim had to consider stepping down.

"But even if he does so, it cannot be him alone," he said. 
The USM academic said the whole senior leadership of PH, with veterans such as Mr Anwar, Mr Lim Kit Siang as well as former finance minister Lim Guan Eng from DAP and Parti Amanah Negara's (Amanah) Mr Mohamad Sabu should move to advisory positions and take a step back. 
"They have been in politics for the past 30 to 40 years, and so they have accumulated a lot of baggage, whereas younger leaders like Nurul Izzah, Wong Chen (from PKR), Liew Chin Tong and Anthony Loke (from DAP) can come in with fresh ideas," Prof Ahmad Fauzi added. 
Prof Ahmad Martadha observed that following the defection of Gombak MP and current Cabinet minister Mohamed Azmin Ali, there has been a vacuum in potential successors for Mr Anwar in PKR. 
"We have not seen someone in line to take over from Anwar. There are many promising names, but they have not been given the opportunity to take over the leadership. This is what PKR is stuck with." 
"Maybe after PKR lost badly in Melaka, it's time for them to reassess their position and see whether Anwar is still relevant or significant, or maybe they need to start preparing younger people to take over," he added. 
Dr Wong said that the opposition coalition's current narratives branding the current ruling government as "backdoor government" and calling for support to restore PH's mandate from the previous election were "dead".
"The truth is, at least for PH supporters, the game of 'anger mobilisation' is over," Dr Wong noted.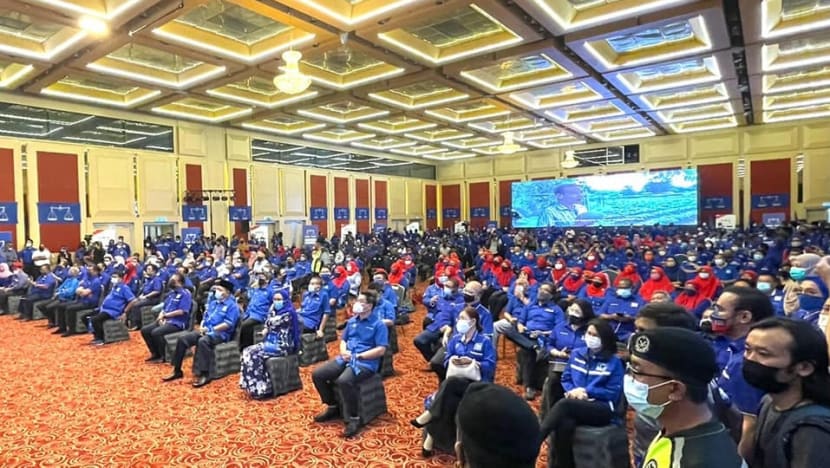 PERIKATAN NASIONAL: WILL PARTI ISLAM SE-MALAYSIA STAY?
In this state election, Bersatu, led by former prime minister Muhyiddin Yassin, won two out of 15 seats. Its partners within PN - PAS and Parti Gerakan Rakyat Malaysia (Gerakan) - lost in all eight and five seats they contested respectively.
While others observed the lack of grassroots support for PN, Dr Wong opined that PN had done "exceptionally well" in Melaka. 
"PAS has little presence from Negeri Sembilan southwards and most do not believe that Bersatu can survive without PH and Dr Mahathir Mohammad."
"More than winning two seats, PN has established itself as UMNO's number one alternative in Tanjung Bidara, Telok Mas and many other Malay-majority constituencies," Dr Wong noted. 
He added that PN had managed to differentiate itself from UMNO for the same target voters, and this meant a three-sided BN-PN-PH contest in the coming general election. 
Prof Ahmad Martadha said PN's attempts to remain relevant despite its poor Melaka electoral outing was more of a Bersatu and PAS issue, as the non-Malay majority Gerakan was not a serious consideration compared to DAP in PH and the Malaysian Chinese Association (MCA) in BN. 
"PAS still has a strong support base throughout the country, and Bersatu has to rely on that, because they do not really have strong grassroots support, no strong support base," he noted. 
PAS, also a member in the federal ruling government, had decided to side with PN in this Melaka election. However, Mr Hashim Jasin, PAS spiritual leader and chairman of its highest decision making body Ulama Council, reportedly said on Monday (Nov 22) that many PAS grassroots had preferred for the party to support UMNO. 
"This loss probably proves that the strategy wasn't the right one, so PAS will probably reassess its position with regards to PN and the Muafakat Nasional relationship with UMNO," Dr Ahmad Martadha said. 
"UMNO, under its president Ahmad Zahid, has made it very clear they do not want to work with Bersatu, given its splinter origins from UMNO. But with PAS, it's a different story, there is a better relationship," he added.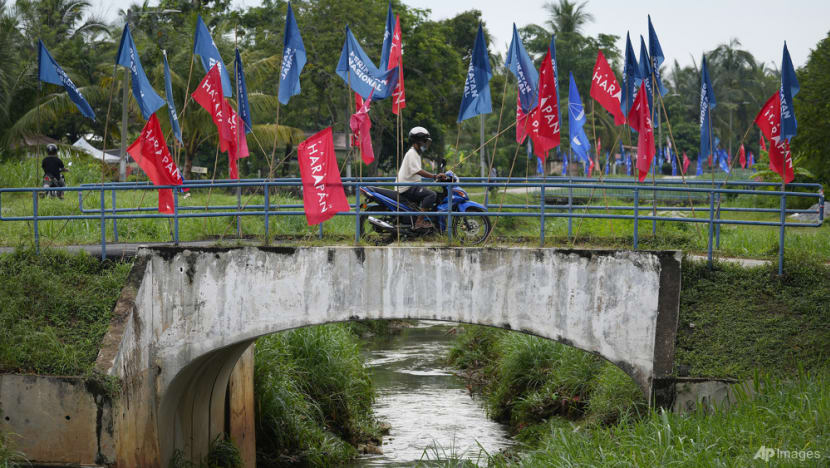 Likewise, Prof Ahmad Fauzi said it was likely that UMNO and PAS could achieve a rapprochement despite competing against each other in Melaka. 
"For UMNO, it is likely they will work together with PAS, and you'll see Muafakat Nasional reviving, because of PAS's strong network and support among the rural and religious Malays." 
"This is different from UMNO's target demographic - Malay nationalism and economic development, and because Bersatu is a splinter from UMNO, they end up competing for the same votes," he noted, adding that PAS had joined PN as Bersatu was then in charge of the federal government and able to give out positions to its MPs.