Malaysia apex court's decision to uphold Najib conviction a victory in fight against corruption, says opposition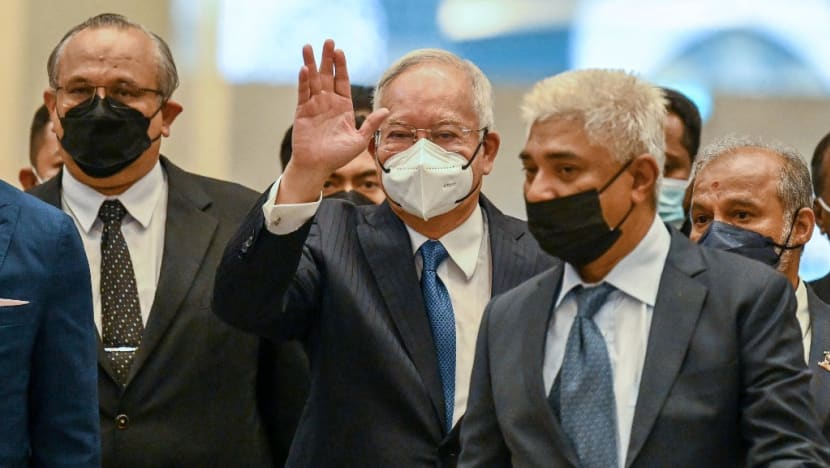 KUALA LUMPUR: Malaysia's opposition leaders have welcomed the Federal Court's decision to uphold former prime minister Najib Razak's conviction in his 1MDB-linked case as a victory for Malaysians in their fight against corruption.
"This proves that the people have power (and) they made the decision in 2018 to ensure an  independent judiciary that (can) cleanse the country from corruption," said opposition leader Anwar Ibrahim, in a video statement welcoming the court's decision on Tuesday (Aug 23).
Mr Anwar who had also been imprisoned before for charges of sodomy and corruption in 1999, and again in 2015,  was referring to the 2018 General Election when the opposition Pakatan Harapan (PH) came to power for the first time in Malaysia's history. 
"The people's decision had enabled a professional prosecution, and the bravery and strictness of the judiciary in making decisions based on facts and law, not according to the political direction of those in power that we have endured for decades," he said. 
Mr Anwar added that when the people could make a wise decision and the youth are able to determine their own future, Malaysia's political environment and climate would change. 
Democratic Action Party (DAP) secretary-general Anthony Loke also hailed the court's decision to uphold Najib's conviction as a victory in the fight against corruption.
"This decision is a victory for Malaysians who dared to make changes on 9 May 2018 (General Election) to bring down a corrupt and abusive Prime Minister," said Mr Loke in a statement on Tuesday.
Mr Loke was former transport minister in the PH administration which governed Malaysia from May  2018 to Feb 2020.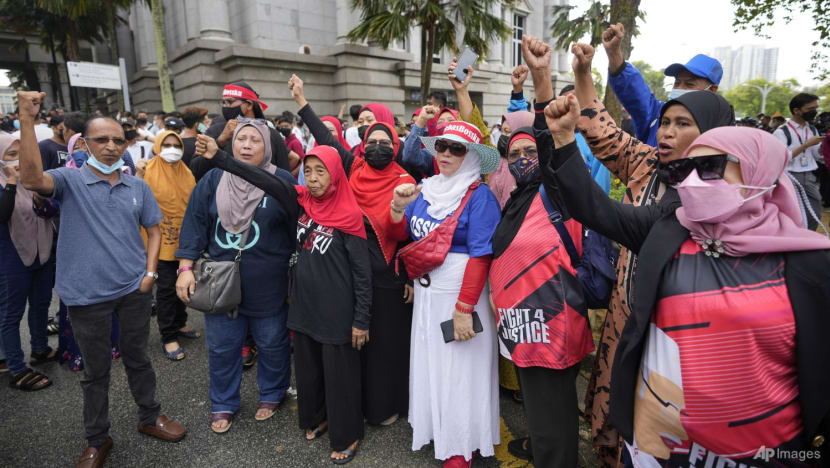 Without this change, he said, it was impossible that Najib's corruption and embezzlement cases would have faced justice. 
Tuesday's decision, Mr Loke said, was also a victory for the country's democratic system, and he called for the country's doctrine on the separation of powers between the three main branches of government to be upheld forever. 
"A judiciary system which is fair and free from the executive's influence is the primary key to the country's continuity and progress," he noted.
He added that the federal court's decision would also be a warning to all parties who were given trust, not to abuse that power for themselves. 
Mr Nizam Mahshar, the information chief for the newly-formed Malay political coalition Gerakan Tanah Air, GTA, (Movement of the People), said it was clear that the court had successfully defended its authority without political meddling throughout the PH, Perikatan Nasional (PN) and Barisan Nasional (BN) governments.
"Society should not forget that with political meddling, Najib who was Prime Minister then tried to stop the overdue process of justice through government institutions," he said, adding that it was due to the May 2018 elections, led by Dr Mahathir Mohamad, that they could see the results now.  
Mr Nizam said Najib's SRC case was just one of many cases of abuse of power, breach of trust and corruption which had yet to be exposed, investigated and judged. 
"Today's decision also proves that it's clear that Malay political leadership should carry out a change in policy," he said. 
He added that GTA hoped that the federal court's decisions had brought hope back to the people to continue to work to repair Malaysia for the better. 
Chairman of PN Muhyiddin Yassin said that like other Malaysians who are consistent in the fight against corruption and the abuse of power, he could now breathe a sigh of relief following the Federal Court's decision against the former prime minister. 
In a Facebook post, Mr Muhyiddin said the decision shows that Malaysia's independent judicial system can establish justice and restore the country's honour. 
He added that a free and independent judiciary is what he was fighting for as prime minister. 
Mr Muhyiddin was prime minister from Mar 2020 to Aug 2021 when he led Parti Pribumi Bersatu Malaysia (Bersatu) to form a new government after the collapse of the PH administration. 
There were not many reactions from the United Malays National Organisation, Najib's political party.
However, Pontian MP and United Malays National Organisation (UMNO) Secretary-General Ahmad Maslan tweeted that Najib had reminded him to always be with the "rakyat" (people).
The former deputy finance minister also recalled on Twitter that while Najib was the son of a prime minister, he had appointed Mr Ahmad, a rubber tapper's son, to be a deputy minister. Something which would not be forgotten, he said. 
"This case will continue to be spoken of, the people are also judging. Hope his family and him (Najib) will stay strong," Mr Ahmad tweeted.