Living in limbo and fearing arrest, refugees in Malaysia in pressing need of help for their mental health
Studies have found that about 43 per cent of refugees suffer from at least one mental disorder. This includes depression, anxiety, post-traumatic stress disorder, and complicated grief. Ahead of World Mental Health Day, CNA looks at the situation in Malaysia.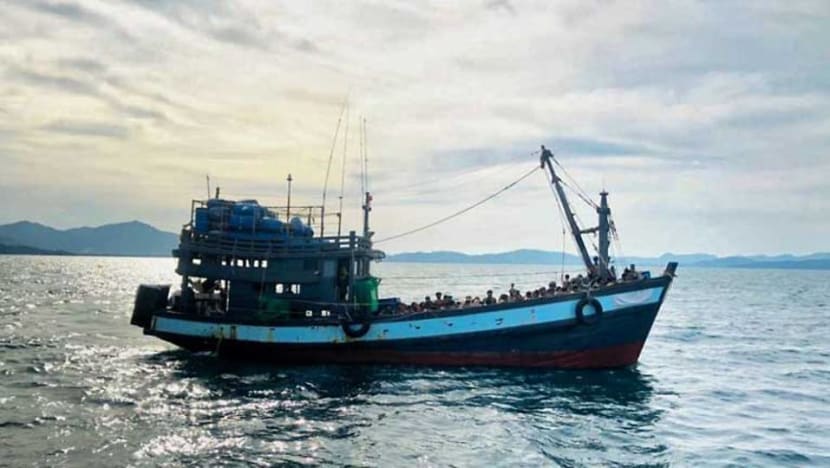 KUALA LUMPUR: May Thay Kyin was just six years old when her family fled Myanmar. 
She's been living in Malaysia for more than a decade now. But like many other refugees in the country, May still feels like an unwelcome guest. 
"We don't fit in with anyone here because we are who we are," said the 21-year-old. 
"I think feeling alienated is one of the very common things that we would have a mental pressure for." 
She was bullied in school when she was younger, she added. 
"It's such a common thing. And that was definitely one of the recurrences of my childhood," she said. 
As May enters adulthood, the issues she faces have become more complex. 
Finding legal employment is a major challenge and many families are vulnerable to poverty, exploitation and health problems. 
Grappling with an unshakeable anxiety about her future as a refugee, May suffers from insomnia. 
As of December 2020, about 178,140 refugees and asylum seekers are registered with the UN High Commission for Refugees (UNHCR) in Malaysia.
FOCUS ON MENTAL HEALTH ISSUES
Mental health issues have become a focus for non-profit organisation Refuge for the Refugees in recent years. 
The organisation was set up to help refugees with emergency relief and aid, as well as educational programmes, but founder Heidy Quah saw a pressing need to help refugees deal with mental health issues. 
"A lot of times, the refugees tell me that they struggle to sleep at night, because they don't know when authorities are going to be knocking their doors, waiting to arrest them," said Ms Quah. 
"They also struggle to get through the day because already they are barely earning minimum wage," she added. "What more having to support your families, putting food on the table, sending kids to school? Living in limbo causes extreme stress."
Studies have found that the prevalence of mental disorders among refugees is high. About 43 per cent of them suffer from at least one mental disorder. This includes depression, anxiety, post-traumatic stress disorder, and complicated grief. 
In August, a tragic murder -suicide involving a Burmese man and his two children in Kepong, Kuala Lumpur shocked the nation. 
It was later reported that the father had been suffering from depression, which deteriorated after he lost his job during the pandemic. 
The incident cast the spotlight on the refugee and migrant group's state of mental health in Malaysia.
President of the Alliance of Chin Refugees (ACR) Salai Maung Maung Lat, said he's personally heard of at least 19 suicide cases among the burmese migrant community in the last two years. 
"Just like everyone in Malaysia, the refugees also could not go to work because of the movement control orders. Some don't have food to eat, and they are also scared of being infected with covid-19," Salai expained.  
He added that many undocumented migrants who are still waiting to be registered by UNHCR, are afraid of getting arrested and deported back to their country of origin. 
"We are worried like every day here because of being refugees. It's not easy," he said.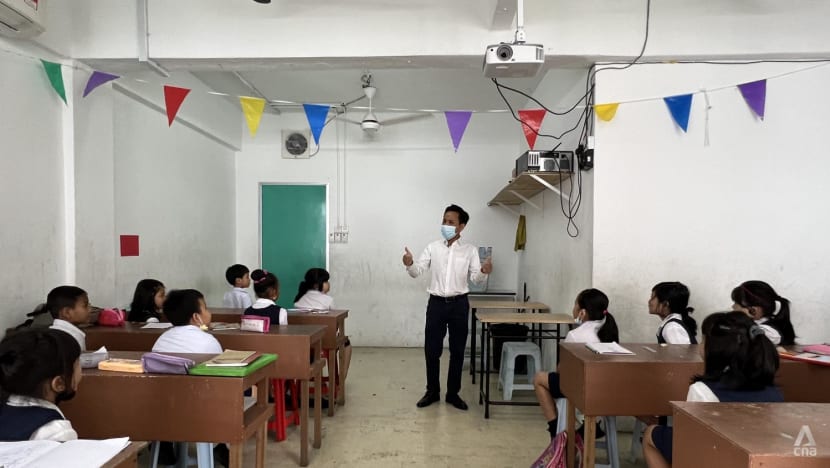 "So it's challenging, most of them don't understand what stress and mental illnesses are, and whether they require any counselling or treatment. But, we try our best to deliver what mental health is really about to our community."
The organisation also uses social media platforms like Facebook and messaging apps like Whatsapp to reach out and spread awareness among its 74,000 members from the Chin community. 
NEED FOR POLICIES ON MIGRATION
Refugee networks work with non-governmental organisations (NGOs) that provide mental health support. 
The Health Equity Initiatives (HEI) is one such NGO currently facilitating psychiatric or psychological support to about 350 refugees. But HEI's director Dr Sharuna Verghis said that a lot more needs to be done beyond just administering therapy. 
"They don't have status, they don't have employment. So psychosocial support services play a key role," she said. 
"So we provide those services and then we provide capabilities and services so that they continue and complete that, so that they are able to go back and stand on their own functional independent support groups." 
What Malaysia also needs, according to Dr Sharuna, is good policies on migration and good enforcement, which she says will address the issue of undocumented migration into Malaysia. 
This would require a concerted effort by healthcare institutions, NGOs, and the Government to put in place better screening systems and references of care so those who fled violence can find peace of mind. 
The Government has for a few years now, been engaging in discussions on alternatives to detention for children with the Human Rights Commission of Malaysia (Suhakam) and international NGOs, she said. 
"This can easily be extended to those problems, but that means we need to have a system of screening and a system of referrals of care. It's not impossible, it can be done. It's whether there's political will to do it." 
Watch CNA Leadership Summit live on 10 October 2022 from 1.30pm SGT via cna.asia/leadership-summit.
You may also be interested in:
Where to get help:
Samaritans of Singapore Hotline: 1767
Institute of Mental Health's Helpline: 6389 2222
Singapore Association for Mental Health Helpline: 1800 283 7019
You can also find a list of international helplines here. If someone you know is at immediate risk, call 24-hour emergency medical services.