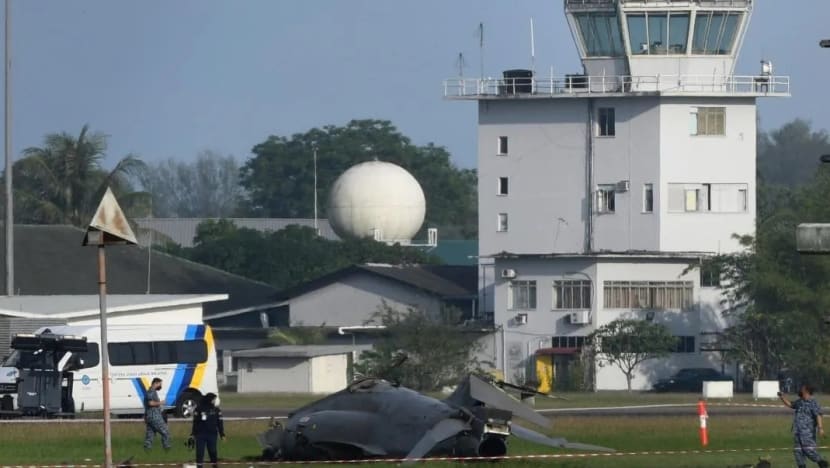 KUALA LUMPUR: The Malaysian government has already begun the process of replacing its Hawk 108 and Hawk 208 fighter jets, said Senior Minister for Defence Hishammuddin Hussein.
Mr Hishammuddin said that the government had already approved the purchase of fighter lead-in trainer/light combat aircraft (FLIT/LCA).   
He added that an international open tender for these purchases had already closed on Oct 6 and was now in the process of evaluation.
"The process has already begun, and this was in the planning of the Royal Malaysian Air Force (RMAF) as outlined in their capability development 2055 or CAP55 policy document," he told parliament on Thursday (Nov 25) during question time.
Mr Hishammuddin had been asked by Jerantut MP Ahmad Nazlan Idris whether the defence ministry was considering grounding the Hawk fighter jets and on the status of procuring replacements for the aircraft.
Bernama news agency reported in December last year that RMAF had planned to procure 36 aircraft (FLIT/ LCA) in phases, depending on the government's approval.
Several incidents involving RMAF Hawk fighter jets have been reported over the years.
According to Bernama there were nine incidents involving the jets that happened between 1996 and 2017.
The most recent incident was on Nov 16 when a Hawk 108 plane crashed at the RMAF base in Butterworth, Penang, killing one pilot and injuring another.
Replying to a question on the incident, Mr Hishammuddin said that there were no drastic plans to shift the RMAF's bases in high-density areas to anywhere else.
Hulu Langat MP Hasanuddin Mohd Yunus had asked him if the ministry would review the status of RMAF's bases located in high-density areas such as Butterworth, Labuan, and Kuantan, to avoid unwanted incidents of fighter jets crashing as happened on Nov 16.
Mr Hishammuddin said all RMAF's runways were in accordance with International Civil Aviation Organisation (ICAO) standards and were periodically audited by Civil Aviation Authority of Malaysia (CAAM) and the RMAF itself.
RMAF deputy chief Mohd Asghar Khan Goriman Khan had said that a probe would be conducted immediately on the crash which took place around 10pm during night flight training.