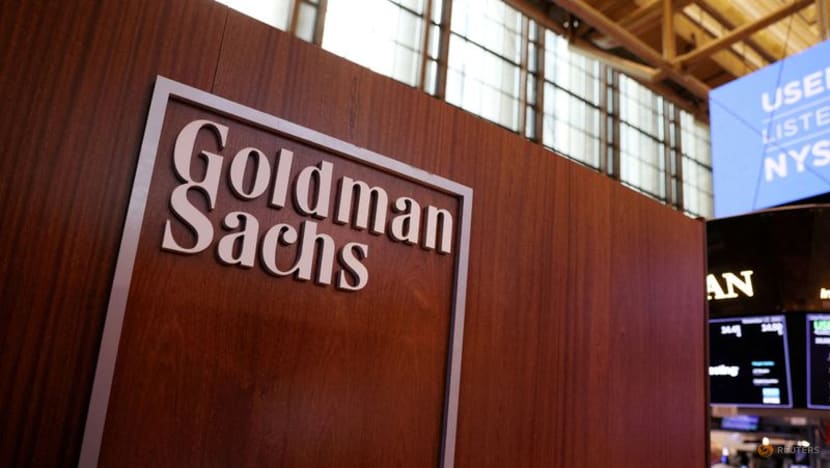 KUALA LUMPUR: Malaysian Prime Minister Anwar Ibrahim said that the government is re-evaluating a RM 17.3 billion (US$3.9 billion) settlement deal reached between the previous Perikatan Nasional-led (PN) government and US investment bank Goldman Sachs over the 1MDB financial scandal.
Mr Anwar said on Monday (Apr 17) that a government taskforce looking into 1MDB issues was scrutinising the 2020 deal with Goldman, adding that it was a matter of recovering public funds. 
"I agree (with a review) because from the start, I felt the settlement agreement was done hastily which led to many questions being raised," Mr Anwar was quoted as saying by Bernama.
Goldman Sachs agreed in 2020 to pay US$2.5 billion in cash and guarantee the return of US$1.4 billion in assets to Malaysia to settle a criminal probe into the bank's alleged involvement in the multi-billion-dollar scandal, in a deal reached during the administration of Muhyiddin Yassin.
Goldman did not immediately respond to a request for comment.
Malaysian and US authorities estimate some US$4.5 billion were stolen from 1MDB between 2009 and 2014, in a globe-spanning scheme that implicated high-level government and banking officials in Malaysia and elsewhere.
Goldman had helped 1MDB raise US$6.5 billion in two bond offerings, earning itself US$600 million in fees, according to the US Justice Department.
Since taking office last November, Mr Anwar has sought to review previous governments' decisions on 1MDB in a bid to recoup money embezzled from the fund.
In January, Mr Anwar urged Goldman to honour its settlement amount to the government over its role in the 1MDB scandal, saying that the Wall Street firm should not use its financial strength to dictate terms and dismiss its "moral and financial responsibilities" in settling the matter with Malaysia.
"My only appeal is for them to settle this deal with Malaysia because 1MDB is known throughout the world. It is there in the books and I think that Goldman Sachs should come out clean and deal with Malaysia," he told Bloomberg Television on Jan 30.
It was previously reported that Goldman claimed that Malaysia had "undervalued" the assets already retrieved, as part of its recovery from the scandal.
In February, Malaysian finance ministry said that Abu Dhabi's International Petroleum Investment Company (IPIC) and its unit Aabar Investments PJS (Aabar PJS) had agreed to pay Malaysia US$1.8 billion to settle a separate legal dispute over 1MDB.
In a statement, the finance ministry said that the Abu Dhabi companies, 1MDB and Malaysia's Minister of Finance (Incorporated) had reached a settlement in respect of proceedings in the London Court of International Arbitration and the London High Court.
"With this settlement, Malaysia and Abu Dhabi look forward to continue working together for the prosperity and economic benefit of both countries in the future," said the ministry. 
According to media reports, Malaysia's 1MDB is the subject of corruption and money-laundering investigations in at least six countries.
Last month, former Goldman banker Roger Ng was sentenced by a US court to 10 years in prison, after being convicted of helping to loot billions of dollars from 1MDB.