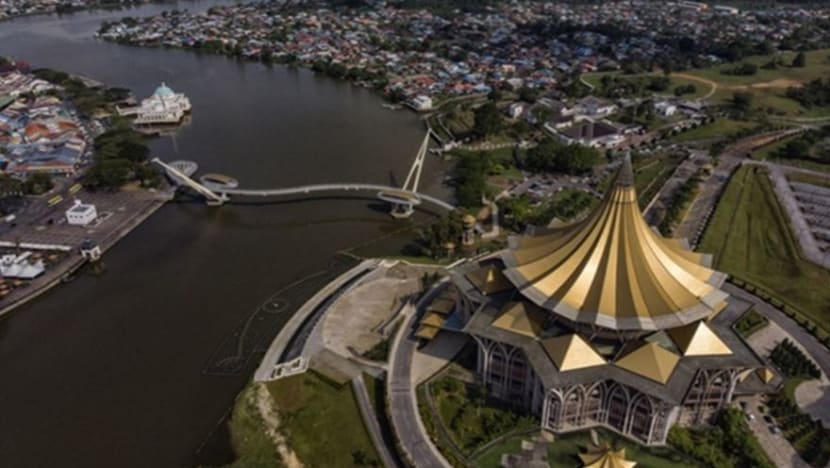 KUALA LUMPUR: A total of 349 candidates will stand in the 12th Sarawak state election, said the Election Commission (EC) on Monday (Dec 6).
EC chairman Abdul Ghani Salleh told a press conference after nomination closed at 10am that Gabungan Parti Sarawak (GPS) - the incumbent ruling coalition - are contesting in all 82 seats.
GPS is made up of Parti Pesaka Bumiputera Bersatu (PBB), Parti Rakyat Sarawak (PRS), Progressive Democratic Party (PDP) and Sarawak United People's Party (SUPP).
There are 73 candidates from Parti Bumi Kenyalang (PBK), 70 from Parti Sarawak Baru (PSB), 62 from the Pakatan Harapan (PH) component parties and 30 independent candidates, among others.    
"Campaigning will take place until 11.59pm on Dec 17," said Mr Abdul Ghani.
Early voting will take place on Dec 14, while polling has been set for Dec 18. 
Aside from four straight fights in this election, all other seats are seeing a multi-cornered tussle. Mr Abdul Ghani said that the state seat of Duyong is contested by eight candidates.
In the 11th state election back in 2016, the parties now in GPS were part of the Barisan Nasional (BN) coalition.
Under the popular former chief minister Adenan Satem, they won 72 seats during the elections.
Mr Adenan died in January 2017 and was replaced by Mr Abang Johari Tun Openg.
After BN lost power at the federal level in the May 2018 general election, the four Sarawak parties withdrew from BN and formed the GPS coalition.
They now have an informal alliance with BN and Perikatan Nasional at the federal level.   
Mr Abang Johari will face a four-cornered contest in the constituency of Gedong, the first time he is contesting the seat.
Based on the voters' rolls updated until Nov 2, some 1.25 million voters are eligible to cast their votes to elect legislators for the 82-member state assembly.
The Sarawak state assembly was originally set to dissolve on Jun 7 this year, since the last state election took place in June 2016.
The dissolution was delayed after a nationwide state of emergency was proclaimed on Jan 12 by Malaysian King Al-Sultan Abdullah Ri'ayatuddin Al-Mustafa Billah Shah on the advice of then-prime minister Muhyiddin Yassin to prevent the spread of COVID-19.
After the nationwide emergency expired on Aug 1, a Sarawak-specific emergency proclamation was promulgated on Aug 2. It was set to last until Feb 2, 2022.
However, Mr Abang Johari advised Governor Abdul Taib Mahmud to seek the king's consent for Sarawak's state of emergency to be terminated earlier.
Mr Abang Johari said that this was done in the spirit of the government's oath to preserve and protect the state and federal constitutions.
Sarawak is the only state that holds its state election separately from the general election. 
However, Sabah and Melaka had dissolved their state assemblies before the end of their terms in 2023, resulting in snap polls for Sabah on Sep 26 last year, and Melaka's state election on Nov 20.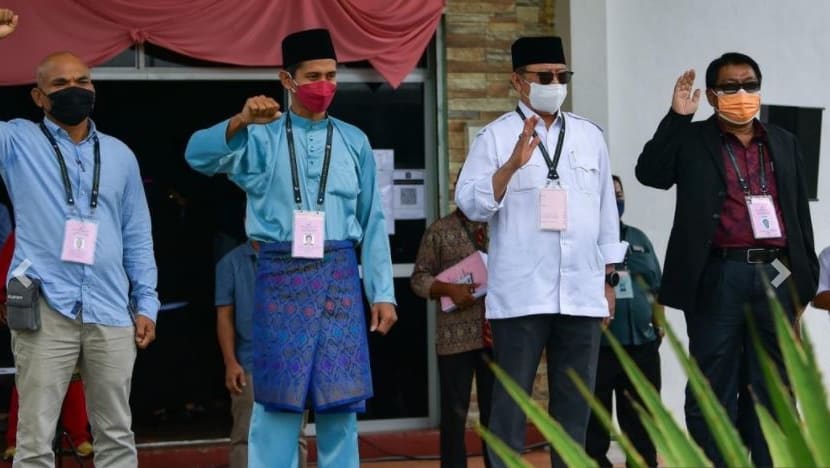 ONLY FIVE TOP PARTY LEADERS CAN ENTER SARAWAK TO CAMPAIGN
In his Monday press conference, Mr Abdul Ghani, the EC chairman, advised Sarawakians and political parties to follow the standard operating procedures (SOPs) to curb the spread of COVID-19.
"The SOPs will be monitored tightly," he said.
He added that the EC's SOPs, which were issued on Dec 5, had been approved by the Ministry of Health.
According to the SOPs published on the EC website, physical campaigning in the form of rallies and speeches are not allowed, except in 64 state constituencies with poor Internet connection.
Crossing state borders to campaign in Sarawak is not allowed, except for five top leaders of the parties contesting the election.
"The names of these leaders have to be submitted to the State Disaster Management Committee," the document stated.    
The EC also encouraged parties to use online methods, television and other media to reach the voters.
Candidates are also allowed to use loudspeakers on their vehicles, but this is subject to police permission for specific times and locations.
The document also said that those involved in the election should conduct self-administered COVID-19 tests every day, with results uploaded to the MySejahtera application.
Other public health measures such as wearing face masks and social distancing also apply to the election, the EC said.