Malaysia's smoking ban proposal aims to reduce cancer risk, but the Bill divides opinion
If lawmakers vote yes this week, Malaysia will be the second country in the world to enact tobacco generational endgame legislation, after New Zealand.
KUALA LUMPUR: There is a voice prosthesis in Shamsul Rizal Ramli's throat in place of his voice box, the organ involved in producing sound, swallowing and breathing.  
He had to undergo a total laryngectomy in October 2014, after he was diagnosed with stage three laryngeal cancer, a disease that is linked to smoking.
"The device always reminds me of my mistake with cigarettes. It is a lesson that the danger of smoking is real and very horrible," the 46-year-old officer with the education department told CNA in an interview via WhatsApp messages.
Mr Shamsul could not speak as he was recovering from an operation to fix an issue with his prosthesis, which has to be changed every one to two years to prevent the risk of infection. 
"I was using another device called the electrolarynx that is less likely to spoil and does not need to be changed so often, but you sound like a robot. With a prosthesis, you sound more human," the father of three said.
Mr Shamsul first tried smoking when he was 15 and became a serious smoker when he started working. Back then, he used to smoke up to three packs of cigarettes per day.
He stopped smoking for almost a year in 2009 but eventually, he could not resist the temptation of taking a puff until his cancer diagnosis.   
"I did not stop out of willingness but rather because of the disease," he said. 
As a cancer survivor, he fully supports the Ministry of Health's initiative to reduce smoking via the Tobacco and Smoking Control Bill 2022, which seeks to ban the sale of tobacco and related products for those born in 2007 and after. 
Dubbed the Generational Endgame (GEG), the Bill was presented in the Lower House on Jul 27 for its first reading by Health Minister Khairy Jamaluddin.
The second and third readings of the Bill are expected to be held on Monday (Aug 1).
If lawmakers approve of the Bill, Malaysia will be the second country in the world to enact a tobacco generational endgame legislation, after New Zealand.
While the Bill is backed by health-based advocates and groups, the tobacco industry is attempting to push back.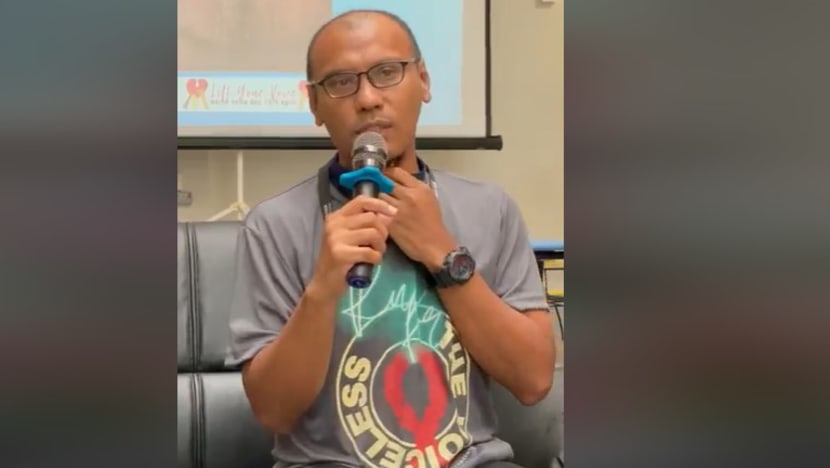 STRONG SUPPORT FROM HEALTH GROUPS
The smoking of tobacco and tobacco products is linked to the development of many chronic or non-communicable diseases, including heart disease, cancer and chronic lung disease.
In Malaysia, smoking is estimated to kill around 20,000 people annually, with many more affected due to disease complications.
The Ministry of Health has previously said that 22 per cent of all cancer-related deaths in the country are related to tobacco. 
Unsurprisingly, the Bill received huge support from health advocacy groups, with 43 associations led by the National Cancer Society of Malaysia (NCSM) saying that the law is a breath of fresh air to solve the social, health and economic problems caused by smoking. 
"The lives and future of the people must take precedence," they said in a joint statement.   
NCSM president Saunthari Somasundaram told CNA that tobacco is linked to at least 15 different types of cancer. 
"All those tracts that have direct contact with tobacco smoke have a certain percentage linked to cancer. You are talking about mouth cancer, tongue cancer, oropharyngeal cancer, voice box cancer. It goes down to your stomach and intestines," she said.
"Then it gets absorbed into the bloodstream and it can then go into different organs. You are talking about kidney, prostate, ovarian cancers," she said, adding that 80 per cent of lung cancer cases alone are linked to tobacco use.
Dr Saunthari said that nicotine, which is addictive, has its own unique properties that are harmful. 
"Once you are addicted to a substance, it's no longer a personal choice. Our bodies need the substance. It becomes the chemical that is making the choices, and not you as a person," she said.
Mr Khairy said in a Twitter video that the country had to spend RM6.2 billion (US$1.4 billion) in 2020 to treat three diseases caused by smoking – lung cancer, heart disease and chronic obstructive pulmonary disease (COPD).
This cost was expected to increase to RM8.8 billion by 2030.
Mr Khairy also said that the tax collected from the tobacco industry yearly was about RM3 billion. 
"RM6 billion to treat vs RM3 billion in revenue from the tax. Do the maths. The country is suffering a big loss," he said. 
Mr Khairy also said that patients with lung injuries caused by electronic cigarettes or vaping can spend up to RM150,000 for 12 days of treatment in hospital.
Mr Shamsul, the former smoker who lost his voice box, said he does not wish for anyone to go through the same suffering. 
"I learned it the hard way. I almost died because the cancer had become big and almost covered my respiratory tract," he said.
"Today I need a device to speak. My life has become much more complicated compared to before. That's why I don't want anyone to feel the pain that was caused by smoking," he said. 
According to the National Health and Morbidity Survey by the ministry's Institute for Public Health over the years, the prevalence of smokers among Malaysia's population has dropped marginally from 23.1 per cent in 2011 to 22.8 per cent in 2015 and to 21.3 per cent in 2019. 
Currently, tobacco is not allowed to be sold to those who are under the age of 18.
The secretary-general of the Drug Prevention Association of Malaysia (Pemadam) Burhanuddin Disa said that most people who misused drugs in the country started with smoking first.
Mr Burhanuddin used to work with the Ministry of Education, dealing with students who misused drugs.  
"One hundred per cent of them started with cigarettes before moving on to drugs. Today, syabu (methamphetamine) is the most misused drug, but the start was the same. Prevention is better than cure, and maybe future generations would also be prevented from misusing drugs," he said.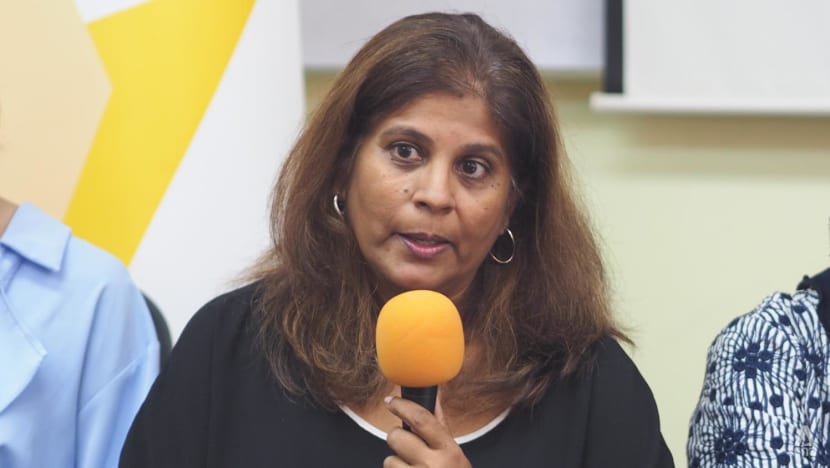 WHAT THE BILL ENTAILS 
Under the Bill are clauses that prohibit the sale of cigarettes, tobacco and vape products to anyone born in the year 2007 and after.  
Any individual found guilty of this can be fined not more than RM20,000 or jailed for not more than one year or both for their first offence.
Individuals guilty of subsequent similar offences can be fined up to RM30,000 or given a jail term of not more than two years, or both.
A company guilty of the first offence, meanwhile, can be fined between RM20,000 and RM100,000 or jailed for two years, while further similar offences can see them fined between RM50,000 and RM300,000 and jailed for up to three years.
Originally, the ministry had planned to ban the sale of tobacco and related products for those born after 2005 but Mr Khairy announced that this would be changed to 2007 after hearing views during stakeholder engagements.
He said this would allow more time for community education, a robust implementation plan and ramped-up enforcement.  
The proposed law also bans those born after 2007 from buying, possessing, or using tobacco and other related products, with those found guilty of doing so liable to a fine of up to RM5,000.  
Shopkeepers and retailers are also not allowed to display tobacco products, smoking devices as well as their substitutes.
The proposed law also prohibits advertisements of tobacco products or substances.
Other aspects of the law address matters such as the registration, import, production, distribution, packaging and labelling of tobacco and related products.
Mr Khairy also said in his video that with the new law, the e-cigarette or vape industry can be regulated, something that was supported by industry players.     
"We can make sure that the vape liquids being sold are controlled properly, lab-tested so you don't get sick," he said, adding that the authorities are expecting to collect around RM500 million of taxes on vape.
Dr Helmy Haja Mydin, who is the technical advisor for the ministry's initiative, told CNA that the Bill aims to reduce the prevalence of smoking to below 5 per cent by 2040.
This is outlined by Malaysia's obligation to the articles under the World Health Organization (WHO) Framework on Tobacco Control (WHO FCTC), which the country ratified in 2005.
PUSHBACK FROM INDUSTRY PLAYERS
The Bill has met with resistance from the tobacco industry. 
British American Tobacco (Malaysia) Bhd managing director Nedal Salem said in a statement that the proposed ban is effectively a prohibition and has never been tested in the real world.
He said the proposed policy lacked any scientific evidence of effectiveness and is likely to be detrimental to the country's health agenda.
"While BAT Malaysia commends the Minister of Health's proactive stance in reducing the health impact of smoking but disagrees that prohibition is the way to achieve it.
"The prohibition will fuel the illicit tobacco market, which already accounts for almost 60 per cent of tobacco sold in Malaysia and, accordingly, will have negative consequences for public health," Mr Nedal said in a statement on Jul 25.
Several vape industry players said they are against the outright ban of vaping for those born after 2007.
Mr Rizani Zakari, the president of Malaysian Vape Industry Advocacy (MVIA), said the policy should not be implemented in haste as many are confused about it.
"Many who did not attend the engagement session with the Minister of Health recently do not agree with the GEG policy, especially small and medium entrepreneurs in the vape industry. This matter needs to be reviewed because it will have an impact on local entrepreneurs," he said in a statement on Jul 26. 
Mr Ibrahim Morni of the Malaysian Vaping Movement said many in the industry fully support the implementation of vape regulations but the policy is drastic because it bans the vape industry in the future.
"We urge that regulations be introduced first and meanwhile, the decision regarding GEG for the vape industry be reviewed," he said in a statement on Jul 26. 
CONCERNS OVER ENFORCEMENT
It remains to be seen if the Bill would receive the two-thirds majority support needed in order to become law in the Lower House. 
The Parliamentary Special Select Committee of Health, Science and Innovation said that while it agrees with the principle of the Bill, it also acknowledges the different concerns raised by stakeholders. 
Committee chairman Kelvin Yii Lee Wuen recommended that the implementation of the Bill be postponed by three years to cover individuals born after 2008 in order to strengthen preparations for effective implementation.
Mr Yii, who is also Kuching MP, said there are concerns over the enforcement power issues in the Bill, especially when it involves juveniles and children.
"The power to inspect, possibly body check and punish a child for possession must be heavily controlled to prevent abuse. That is why the guidelines for enforcement must be very clear and specific on this to ensure the vulnerable are not victimised by the law, especially the poor," he said in a statement on Jul 28. 
Dr Helmy, the technical advisor who is also a respiratory physician, said the main challenge is to ensure that lawmakers are not swayed by arguments and misinformation spread by the tobacco industry.
"For example, there is a persistent attempt to link any form of tobacco control measures with an increase in illicit cigarettes. This is misleading, as the latter needs to be addressed by improved governance and enforcement, and is not caused by policies per se," he said.