Campaigning for six Malaysian state polls kicks off after nomination closes
Malaysians in six states - Selangor, Kelantan, Terengganu, Negeri Sembilan, Kedah and Penang - will vote for lawmakers in the state assemblies on Aug 12.
KUALA LUMPUR: Two weeks of campaigning for Malaysia's six state polls kicked off on Saturday (Jul 29) after candidates filed their nomination papers in Selangor, Negeri Sembilan, Kedah, Kelantan, Terengganu and Penang.
Altogether 245 state seats are being contested for the Aug 12 polls. 
The six states are holding elections separately from Malaysia's General Election last November as they decided not to dissolve their respective state assemblies back then.
Although the state polls have no direct impact on the federal government, they are the first major electoral test for Prime Minister Anwar Ibrahim and his unity government.
"God-willing, let's all campaign in an orderly, courteous and civilised manner," Mr Anwar, chairman of the Pakatan Harapan (PH) coalition, told reporters at a Selangor nomination centre, as quoted by Bernama.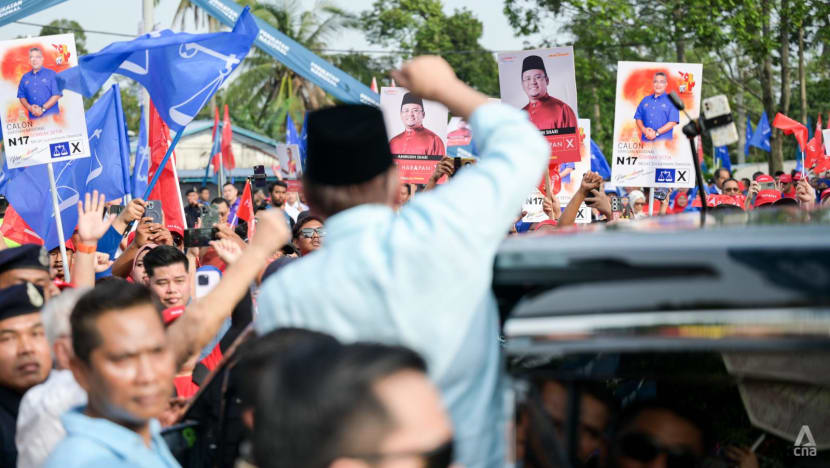 Perikatan Nasional (PN) chairman and former prime minister Muhyiddin Yassin, who was also at a Selangor nomination centre, told reporters that voters want change.
He said Anwar's government has yet to fulfil the promises made in their manifesto.
"I have read the ground and you can see for yourself, I do not take it as something conclusive, the support and the number of people who attended our political rallies," Muhyiddin said.
"(It is) a strong indication that they want change and something better than now. They are feeling the problems – the rising cost of living, inflation … All these things have created a feeling of not just despair but of course anger."
Muhyiddin acknowledged that while Selangor is a key battleground, the other states are just as important. 
"Most people have said that it's not just a state election, but a referendum of the people's anger and despair with Anwar Ibrahim. Of course, we want to win in Selangor and the other states … We are fighting hard," he added.  
Thousands of supporters from both sides gathered on Saturday morning at Sungai Pusu Secondary School - the nomination centre for three state seats located in the Gombak parliamentary constituency in Selangor.
Several big names will be contesting for a place in the Selangor legislative assembly, including PN information chief Azmin Ali.
He is in a straight fight against PH's Juwairiya Zulkifli for the Hulu Kelang seat.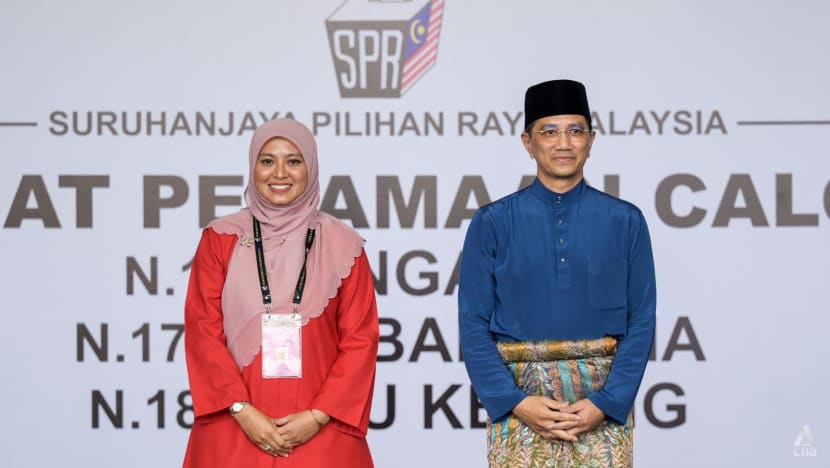 Caretaker Selangor chief minister Amirudin Shari will seek to defend his Sungai Tua seat against PN's Muhammad Hanif Jamaluddin and an independent candidate.
Amirudin said PH is confident of retaining all three seats in the Gombak constituency, highlighting the performance of the Selangor state government in the past five years.
"We want to continue our achievements just like how we faced tests during the pandemic, the floods and the economic uncertainties. These are all concrete proof that is not just offers that have been made by the opposition. Although some of them were in the previous administrations, they were not involved during the pandemic and flooding," he said. 
The PH coalition is working with former arch-rival Barisan Nasional (BN) for the first time. When asked about the potential backlash over this alliance, Amirudin said they had worked well together for the past seven months.
"Every component in the unity government has shown their ability to govern. We are tackling issues one by one … the supply chain of goods in Malaysia, for example, has now become stable and can see that prices are going down," he added.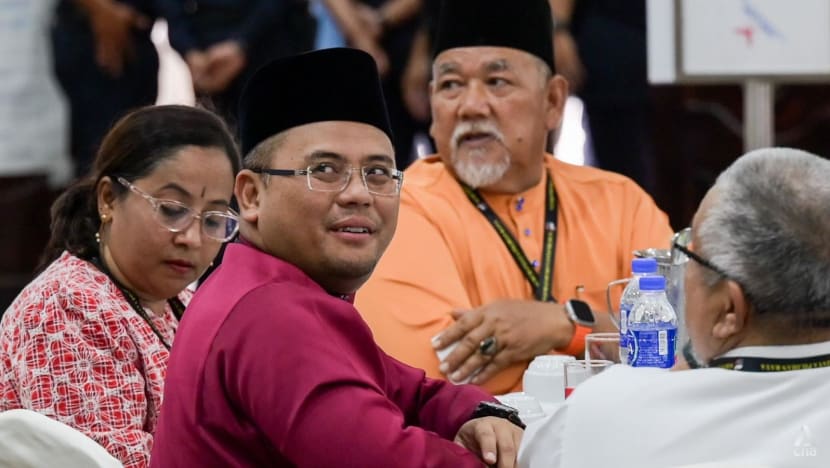 Speaking to reporters after filing his nomination, Azmin, a former chief minister of Selangor, said the state polls are a referendum on Anwar's government.
"We are witnessing a wave of discontent among the people nationwide. People are sick and tired of the current leadership in Putrajaya, so this is a referendum by the people to send a strong message to Putrajaya that they must take things seriously and focus on the issues of the people," he said.
"They have to accelerate economic growth and settle many other issues. I think this is the best opportunity for PN because we are offering them some major policy initiatives. During the pandemic when we were led by Muhyiddin Yassin, we introduced stimulus packages to balance life and livelihood. And we succeeded."
The unity government is defending the states of Selangor, Negeri Sembilan and Penang, while the opposition PN coalition is the incumbent in Kelantan, Terengganu and Kedah.
In Negeri Sembilan, United Malays National Organisation (UMNO) deputy president and defence minister Mohamad Hasan is defending his Rantau seat. 
Democratic Action Party (DAP) secretary-general and transport minister Anthony Loke will seek to keep the Chennah seat.
According to the Election Commission (EC), a total of 570 candidates are contesting the 245 state assembly seats.
The PN coalition is contesting all the seats on offer, although it will campaign under the PAS banner in Kelantan and Terengganu. PN will face candidates from unity government coalition partners BN or PH in all 245 seats.
A by-election will also be held in Kuala Terengganu after the incumbent was disqualified. Elements of corruption were found in trying to influence voters during his campaign period for the 15th General Election in November.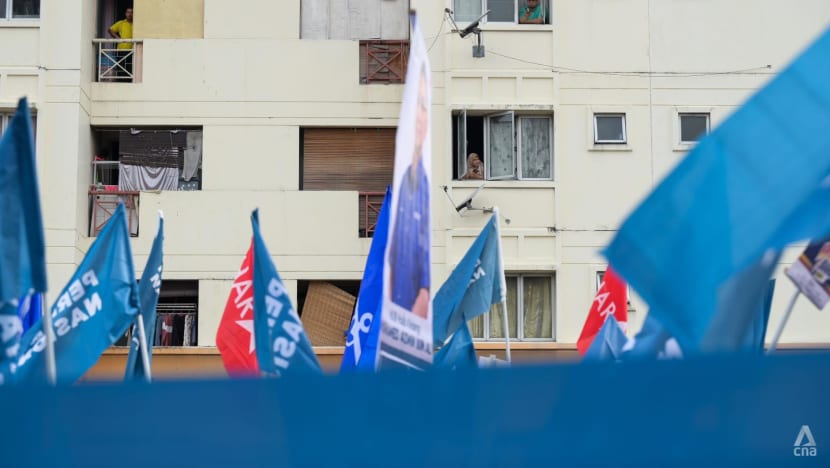 WILL THERE BE A SHIFT TO PN?
Political analyst Ibrahim Suffian said that the state polls are important as they will prove if the new unity government is able to slow the exodus of Malay voters to Perikatan Nasional.
"It is important because if the opposition captures a lion's share of the Malay electorate then it might increase speculation that the government doesn't have majority Malay support and forces further turmoil within parties like UMNO," he told CNA.
He believes that while the status quo of the respective state governments will remain, there might be shifts in the margins.
"I think Perikatan Nasional will be able to expand their Malay support. They will make further inroads in the Malay majority seats but that is to the extent they will go. They have not shown any ability to win any non-Malay support," he said.   
When asked if there would be an impact on the unity government if the poll results did not go UMNO's way, Mr Ibrahim believes that the leadership of UMNO does not have many options.
"Being in the current government provides them the safest haven to rehabilitate the party. Regardless of the results, even if some UMNO leaders are unhappy and feel they should shift camps, it is a tall order," he said.
If PH falters, it might be a wake-up call for the current unity government to buck up on the federal level, Mr Ibrahim noted.
"At the state level in Selangor, the government is very popular. But there is a national wave because of the cost of living and people can't get to grips with the marriage of convenience between UMNO and PH. But the government has four years to fix things after this," he added.
Source: Bernama/CNA/nm(gs)