Malaysia's Subang Airport to be redeveloped into 'regional aviation hub', says transport minister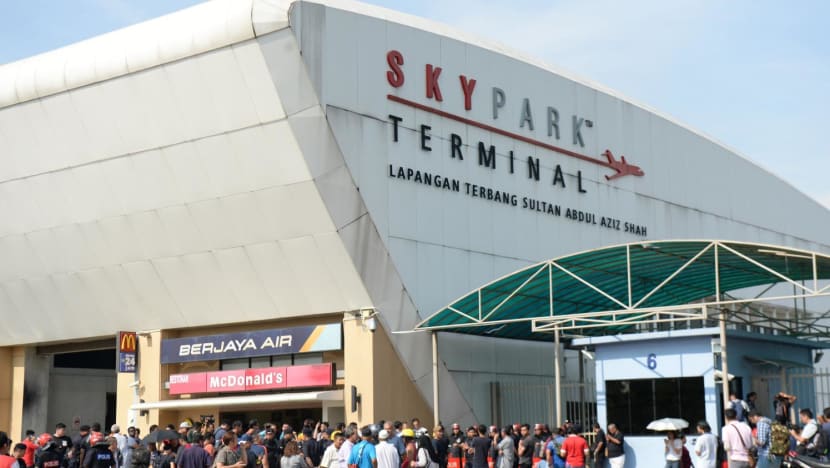 KUALA LUMPUR: Malaysia's Subang Airport is set to be redeveloped into a premium city airport and aviation hub after the Cabinet approved of plans for its rejuvenation last week. 
Transport Minister Anthony Loke on Monday (Feb 6) said that the redevelopment works under the Subang Airport Regeneration Plan (SARP) will upgrade the airport into a "regional aviation hub".
Speaking to local media, Mr Loke said the plan will see the airport - known formally as the Sultan Abdul Aziz Shah Airport - handle up to eight million passengers annually. 
"I think this is a major game-changer as far as Subang Airport is concerned," Mr Loke was quoted as saying by Malay Mail. 
Mr Loke told local media that there were seven areas that the redevelopment plan will focus on. These include the introduction of commercial jet passenger flights for general aviation, business aviation, urban air mobility as well as regional commercial flight operations among others.  
"The end goal would be to turn Subang Airport into a regional aviation hub with a maximum capacity of eight million annual passengers, which will create thousands of high-value jobs in Malaysia," Mr Loke was quoted as saying by The Star. 
Airport operator Malaysia Airports Holdings Bhd (MAHB) has been given two months to develop a working business plan for the redevelopment of Subang Airport, The Star reported. 
According to the Malay Mail, Mr Loke on Monday said that among the plans for Subang Airport include the reintroduction of scheduled commercial passenger flights and belly cargo flights utilising narrow body jets up to the size of A320/B737 or equivalent aircraft which had been discontinued since 2002.
"When the Kuala Lumpur International Airport (KLIA) began operations in 1998, (Subang Airport) gradually winded down its operations and jet engines were disallowed from operating.
"One of the biggest policy changes is that the government is now allowing narrow-body jets to operate again in this airport, but for this to happen there must be redevelopment (of the airport terminals)," he said, as quoted by Malay Mail. 
The online portal added that Mr Loke stressed that Subang Airport's redevelopment is not aimed at replacing KLIA in Sepang, but to transform it into a city airport that complements the international airport. 
Just last month, local media reported Tourism Minister Tiong King Sing urging the Home Ministry to improve wait times at KLIA for incoming travellers, citing two-hour-long waits at its immigration counters. 
"If Malaysia wants to welcome tourists and make the country a competitive destination of choice, we need to solve this problem as soon as possible to avoid the image of the Immigration Department being tarnished," he reportedly said. 
He said that the delays at the immigration counters reveal the outdated inspection procedure at KLIA and suggested that airport authorities deploy multilingual staff as well as for the facial recognition system to be extended to international visitors. 
"The facial recognition system used by the Immigration Department should also be extended to all international visitors, not just limited to those with long-term passes to facilitate the clearance process," he was quoted as saying by New Straits Times.