After UMNO purge, battle for vice-presidency posts heats up in Malaysian politics
There are three vice-president positions in the United Malays National Organisation that are up for grabs.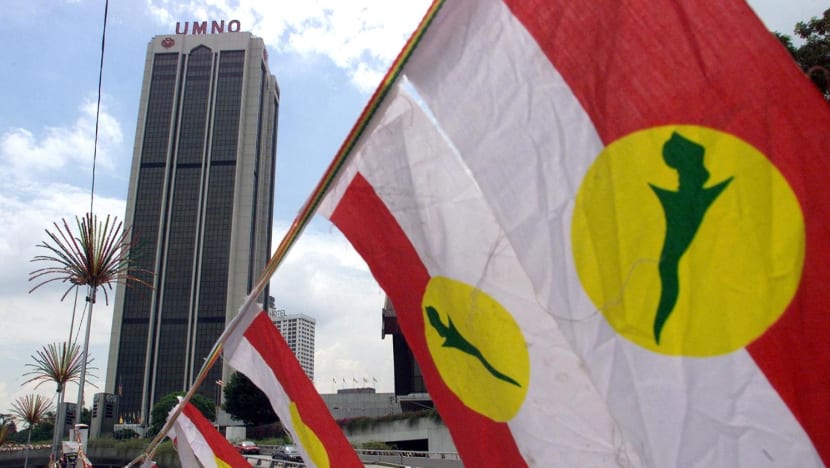 KUALA LUMPUR: Following the expulsion and suspension of several senior figures in the United Malays National Organisation (UMNO) last week, Malaysia's oldest political party is set to hold its elections on March 18. 
With the party elections on the horizon, local media has reported that a heated battle for the vice-president posts is expected. There are three spots up for grabs. 
The top two posts in UMNO – that of the president and deputy president – will not be contested after its General Assembly passed a motion in January to leave those posts unchallenged at the upcoming internal election. Mr Ahmad Zahid Hamidi is the party president while Mr Mohamad Hasan is the deputy president. 
According to a report by the New Straits Times (NST) on Wednesday (Feb 1), at least seven candidates will be contesting for the three vice-president spots. 
They include the party's Supreme Council members Dr Zambry Abdul Kadir, Ms Azalina Othman Said as well as Mr Johari Abdul Ghani.
Dr Zambry is the current foreign affairs minister while Ms Azalina is the current minister of law and institutional reform. 
Others who are believed to be interested in the vice-president posts are incumbent Mr Mohamed Khaled Nordin, UMNO youth chief Asyraf Wajdi Dusuki, former Johor chief minister Hasni Mohammad and Sabah UMNO leader Bung Moktar Radin. 
The report by NST added that the other two vice-president incumbents - former prime minister Ismail Sabri Yaakob and Mr Mahdzir Khalid - have not expressed intentions to defend their posts. 
Party insiders told NST that incumbent Mr Khaled is likely to retain his post. 
"Khaled is expected to defend his post successfully, given his good ties with party leaders and supporters," the source reportedly said. 
NST also reported that the three candidates who have positioned themselves in the "pro-president" camp - Dr Zambry, Ms Azalina and Mr Asyraf - are strong contenders for the three vice-president spots. 
"Zambry, Azalina and Asyraf are the only known pro-president candidates in the party," the source reportedly told NST, adding that Mr Johari is a "wildcard" in the battle to be one of UMNO's three vice-presidents. 
"Johari is close to the party president. He is one of the leaders whom Zahid will take advice from. More importantly, Johari has been meticulous in garnering support on the ground.
"He has told his supporters that change (for the better) will happen in UMNO and he is preparing for it," the source was quoted as saying by NST. 
The NST report also said that a party insider it interviewed denied rumours that former health minister Khairy Jamaluddin and former defence minister Hishammuddin Hussein had planned to contest the vice-president posts. 
"That is not true. Those two never planned to run for the vice-presidency," one source told NST. 
It was announced last Friday that Mr Khairy was expelled from UMNO while Mr Hishammuddin was among a number of politicians suspended from the party. This comes after UMNO president Ahmad Zahid previously warned that the party would undergo "mass cleansing" to get rid of "saboteurs". 
Separately, international trade and industry minister Tengku Zafrul Tengku Abdul Aziz also announced his intention for a spot on the UMNO Supreme Council at the upcoming party elections. 
"I humbly offer myself to contest for a seat in the UMNO Supreme Council with the hopes that I (can) contribute further to the development of the party," he told local broadcaster Astro Awani. 
Mr Zafrul added that UMNO members want to see a more dynamic group leading the party.
"I believe that UMNO leaders and grassroots want to see a combination of leadership that is more dynamic with diverse backgrounds to ensure that the process of strengthening the party post-GE15 could be achieved," he said.