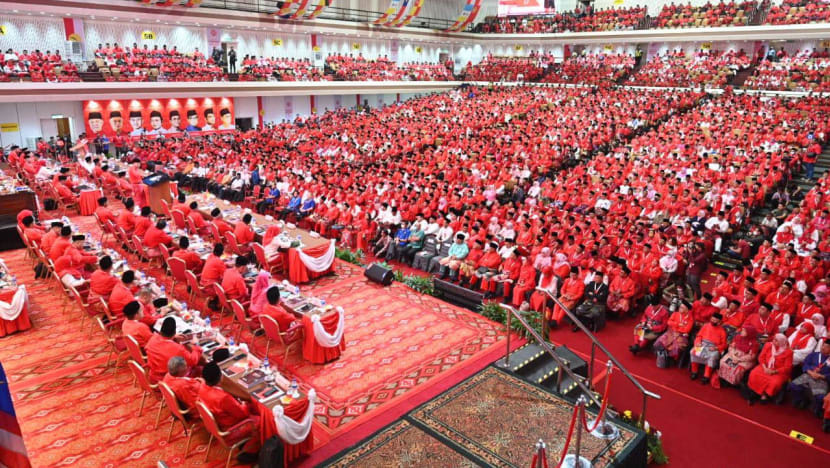 KUALA LUMPUR: United Malays National Organisation (UMNO) delegates from the Malaysian state of Negeri Sembilan have tabled a motion to allow the party president and deputy president to remain unchallenged at the next leadership election, which must be held by May 2023.
UMNO information chief Isham Jalil told reporters on the sidelines of the party's General Assembly on Friday (Jan 13) that the motion was supported by delegates from Terengganu and Selangor as well as the party's women's wing.
"But we are still in the process of debating the motion and we will continue tomorrow," he said.
Whether UMNO's top two posts will be contested at its next leadership polls has been a hot topic at this year's convention.
A loss for current president Ahmad Zahid Hamidi - also Malaysia's deputy prime minister - could have implications for Prime Minister Anwar Ibrahim's unity government.
But Ahmad Zahid has maintained his confidence in defending his position, saying in a policy speech on Friday that he would leave it to party delegates to decide if the roles should be contested.
Party delegates from each state will announce on Saturday if they support the motion, which will be passed if a simple majority is obtained, Mr Isham said.
Even then, the motion is not constitutionally binding and the president and deputy president could still be challenged, he said.
Earlier this week former UMNO youth chief Khairy Jamaluddin announced at a forum in Singapore that he was "thinking of" running for the presidency.
He also said he wanted to stop any "undemocratic" motions blocking contestation of the party's top two posts.
Some prominent UMNO members, however, prefer that the roles remain uncontested. These include UMNO deputy president Mohamad Hasan and women's wing chief Noraini Ahmad.
Mr Mohamad said the polls could cause divisions within UMNO. Dr Noraini said a no-contest would give leaders space to strengthen the formerly dominant party, now seeking a reset following poor performances at recent national polls.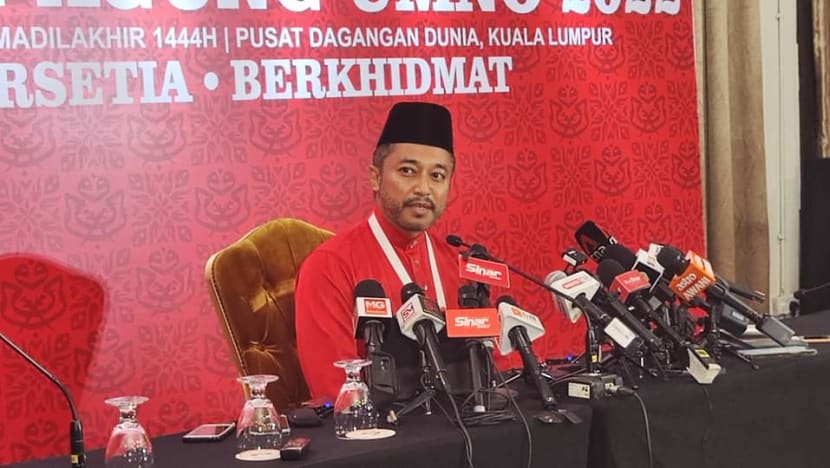 Nevertheless, Mr Isham said on Friday that the motion - regardless of its outcome - could turn out to be "academic" if eventually, nobody throws their name in the hat for the top posts.
On Thursday, he urged potential challengers to announce their intentions early, only to confirm the next day that he had not received any nominations. UMNO does not impose deadlines for nominations - nor has it discussed a concrete date for the party election, he said.
"If potential challengers run their campaigns in the dark, it will be disadvantageous for the incumbent," Mr Isham added.
UMNO has in the past blocked its top two posts from being challenged during internal elections.
Its most recent leadership contest, in 2018, saw Ahmad Zahid fend off challenges for the presidency from Mr Khairy and former veteran MP Tengku Razaleigh Hamzah.