Price hike of vegetables in Malaysia due to weather, labour shortage and production costs, say farmers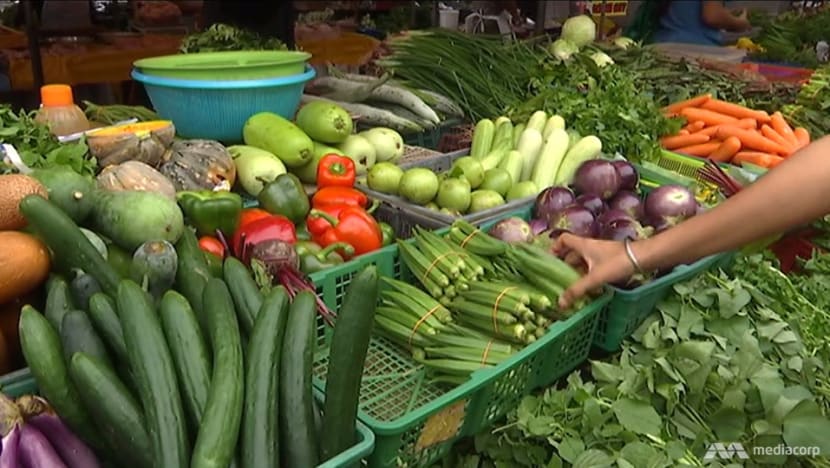 KUALA LUMPUR: Prices of vegetables in Malaysia have increased between 30 and 40 per cent recently, and the contributing factors included a heavier-than-usual monsoon season, labour shortage and higher production cost, said industry players interviewed by CNA.
According to the Cameron Highlands Vegetable Growers Association, vegetable prices would normally rise around the end of the year, as vegetable production activities are impacted by the monsoon season.
"The heavy rains simply make it unsuitable for vegetables to grow. The fertiliser are washed away and the roots are exposed, the extra moisture makes them susceptible to rot, and they do not get enough sunshine to grow," the association's secretary Chay Ee Mong told CNA.
He said the vegetable farmers also faced other problems this time round, including shortage of workers to help in the planting and harvesting.
Cameron Highlands vegetable farms rely heavily on foreign workers and many of them had returned to their home countries due to the COVID-19 pandemic since last year, said Mr Chay.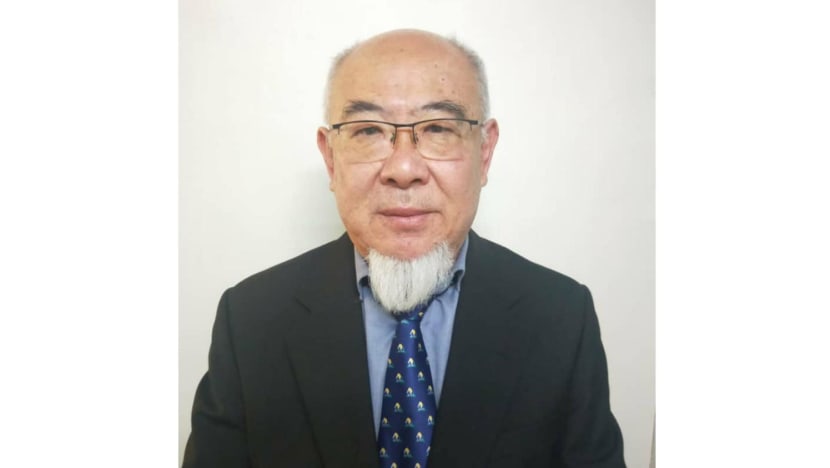 Moreover, the government's decision to freeze foreign labour hiring from June 2020 meant that farms could not hire new foreigners.
Some foreign workers whose work passes expired chose to leave the country, Mr Chay said.
He said that the farmers also faced the problem of rising costs for agricultural inputs such as fertilisers and farming implements including geotextiles and weather protection structures.
"For example, we buy our plant fertiliser where we can find the cheapest, but did you know that a tonne of urea fertiliser, which used to cost just below RM1,000 (US$235), is now selling for RM4,000?" Mr Chay said.
The supply chain issues due to the pandemic which impacted international shipping and logistics had disrupted the delivery and availability of fertilisers and farming implements, added Mr Chay.
President of the Federation of Vegetable Farmers Association Lim Ser Kwee noted that prices for vegetables had been increasing, but the hikes had been particularly acute this yearend.
The prices of chillies, he told CNA, had gone up from RM7 per kg to RM10. Last week, the price even hit RM20 per kg.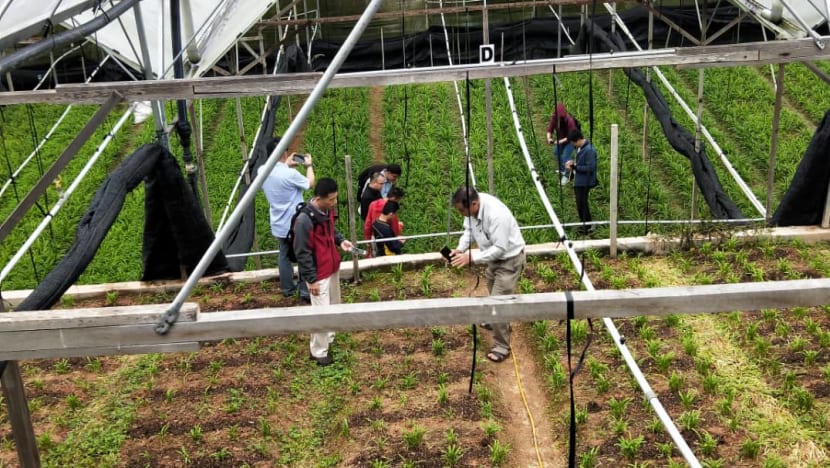 The prices of broccoli had also doubled from the initial RM8 per kg, he said.
"Honestly, vegetable prices are like share prices. There are rises and drops, but overall, prices have increased about 30 and 40 per cent," Mr Lim, who operates a vegetable farm in Simpang Renggam, Johor, said.  
Previously, Malaysia could import items such as Indonesian round cabbage to fulfil market demand.
"You could buy one head for about RM0.50, and it would arrive within a week, and once it cleared customs, you could sell it for RM1. You could still make money.
"But with the disrupted shipping, two weeks and you still might not see your vegetable order," he said.
About 40 per cent of Johor's vegetable produce are exported to Singapore, Mr Lim said, although he was unsure of the total tonnage.
"We cannot be sure of the exact tonnage, because the growers might have contracts to supply retailers individually, or they send their produce to the Pasir Panjang wholesale market.
"But I have been informed by members that exports have fallen by about 20 to 30 per cent (due to lower vegetable output). And it is impossible that if prices have increased here, they will not increase in Singapore," he added. 
Malaysia is a net importer of foodstuffs, including vegetables, with items such as chillies, round cabbage and lettuce being brought in to help make up for the shortfall in local production.
Data from Malaysia's Department of Statistics (DOSM) showed that the country imported up to RM55.5 billion in agricultural commodities in 2020, up from RM51.46 billion the year before. 
INVESTIGATE PRICE INCREASES: PENANG CONSUMER ASSOCIATION  
The increase in vegetable prices has sparked public concern, with the Consumer Association of Penang (CAP) publishing a list showing how much the vegetable prices have soared. 
In a Facebook post on Nov 23, CAP's president Mohideen Abdul Kader called on the Domestic Trade and Consumer Affairs Ministry and the Federal Agricultural Marketing Authority (FAMA) to take immediate steps to bring down vegetable prices which it said had risen sharply in the past two weeks.
CAP claimed that items such as broccoli, which is commonly imported, had gone up from RM8 to RM20 per kg, while choy sum had increased to RM9 from RM3 per kg. 
Prices for red chillies had also increased from RM13 to RM19 per kg while the green chillies had gone up from RM10 to RM14 per kg.
The non-governmental organisation also called on the ministry's enforcement division to investigate the price increases, stating that average income earners would be badly affected by the price escalations.
"CAP has also been repeatedly calling for FAMA to take control of the marketing and distribution of vegetables in the country, but our calls have fallen on deaf ears," Mr Mohidden said.
PRICES NOWHERE AS HIGH AS CLAIMED: DEPUTY MINISTER
Deputy Domestic Trade and Consumer Affairs Minister Rosol Wahid told parliament last week that his ministry had received news of the sharp rise of vegetable prices.  
However, he said investigations had not turned up any price increases as high as the ones claimed by CAP.
"Our enforcement officers went to the field to observe based on what had been reported. I was to understand that such information came from CAP."
"But when we asked CAP, they could not determine the location, they just said 'hearsay'. Our officers found there were increases, but nowhere as high (as 200 per cent)," Mr Rosol said.
Domestic Trade and Consumer Affairs Minister Alexander Nanta Linggi announced on Saturday (Nov 27) that his ministry and the Agriculture and Food Industry Ministry (MAFI) had submitted an assistance plan for the agricultural industry players to the Finance MInistry on Nov 24.
This followed feedback from the industry players of their need for financial assistance to reduce operational costs.
"Any decision regarding financial aid to industry players will be announced by MOF," Mr Nanta Linggi said as quoted by Bernama.
Mr Nanta Linggi said consumers could also use the ministry's "Price Catcher" app to get information on prices of essential items.
The ministry has also begun investigating reports of hiked-up vegetable prices, with the launch of Ops Pasar (Sayur 2) on Saturday.
During the operation, enforcement officers from the ministry visited different parts of the vegetable distribution networks, including suppliers, wholesalers and retailers to check on vegetable prices.
Mr Rosol, the deputy minister, said a total of 1,000 price monitoring officers were assigned to monitor 1,500 locations daily to review and record market price changes for vegetables.